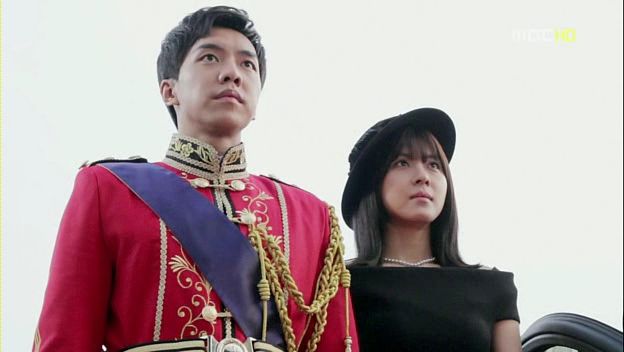 On the upside, I finally made it past the weekend. On the downside, there are three more weeks to go. As much as I watch tons of dramas from all the major Asian countries (and write about them), there is nothing as enthralling and exhilarating as following a live K-drama which is knocking it out of the park on all fronts. The once-a-week schedule for J-doramas and TW-dramas means too little material is released every week, while C-dramas are mostly crap with a tiny needle in the haystack chance of finding something decent, much less exceptional. Right now I am seriously basking in Koala drama Heaven, and its all thanks to The King 2 Hearts. Based on the preview, looks like Hang Ah and Jae Ha are going to be working together to bring down Bong Gu (yes!) and Shi Kyung will start getting closer to learning about his daddy's shady ways. Poor Shi Kyung, I'm sure there are plenty of ladies waiting to comfort you when that time comes.
Written preview for episode 13:
Bong Goo confirms the contents of Jae Ha's gift and he flies into a rage. At the memorial concert for Jae Kang, Jae Ha walks onto the stage and makes an announcement that leaves everyone stunned. Hang Ah feels bad for how the accident has changed Jae Shin and she discusses with Jae Ha about how Bong Gu could have discovered the location of Jae Kang's vacation. Jae Ha orders Shi Kyung to investigate all the people who knew where Jae Kang was going on vacation.
Thanks to @Poison Girl for this latest gasp-worthy picture of wuri King and Queen looking into each other's eyes.
Latest preview for episode 13:
http://www.youtube.com/watch?v=oHx74gK9jAY