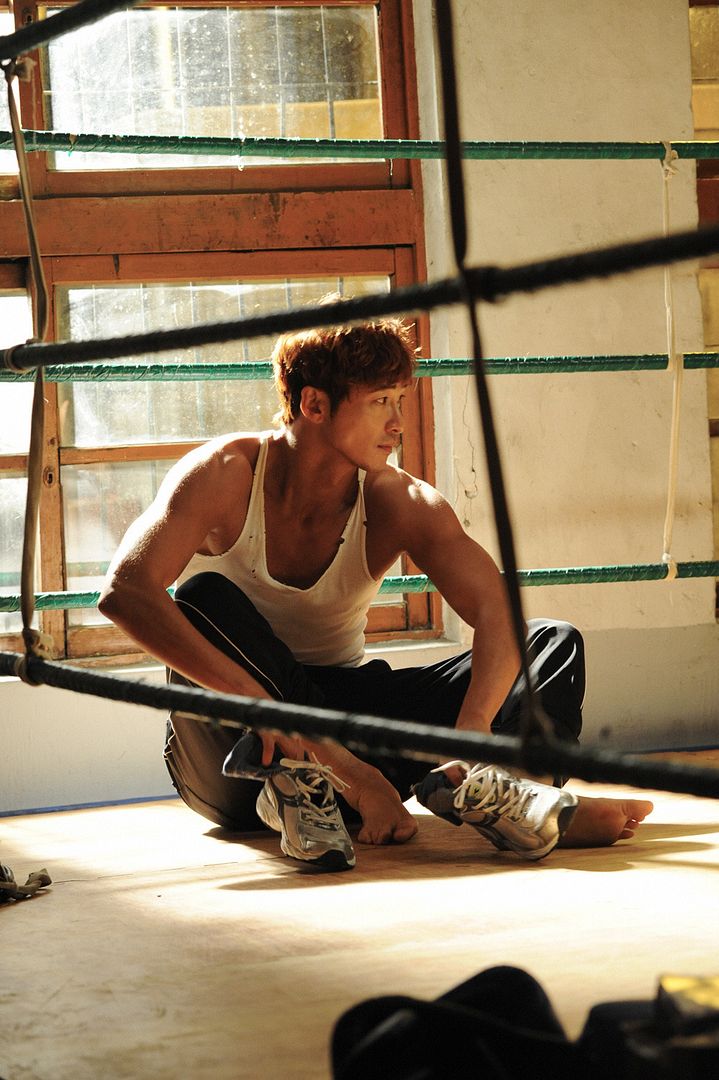 Kang Ji Hwan and Sung Yuri's upcoming fat cop-turned-undercover-male-model comedy movie Detective Cha has gotten its English movie title as Runway Cop. Not Runaway Cop, got it, so don't go confusing the two. The movie comes out next week and ought to be lots of fun. I love it when a movie knows its got a ridiculous premise but then runs with it, playing up all the jokes at the expense of the characters and allowing the actors to have tons of fun. We've all seen the fat version of the titular Detective Cha, so are you all ready for the male model version? The glimpse above already has me feeling faint and slightly delirious, but wait til you see the money shot below. Trust me, make sure your man is not around when you click to read more.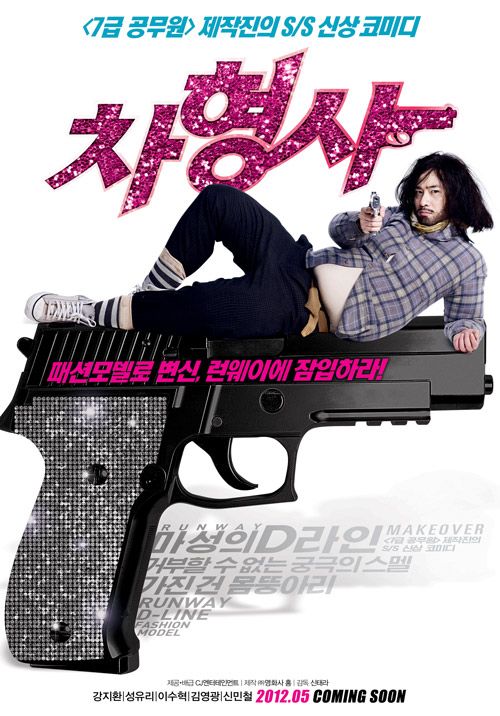 So that (above) turns into this (below). Sometimes words are not even necessary.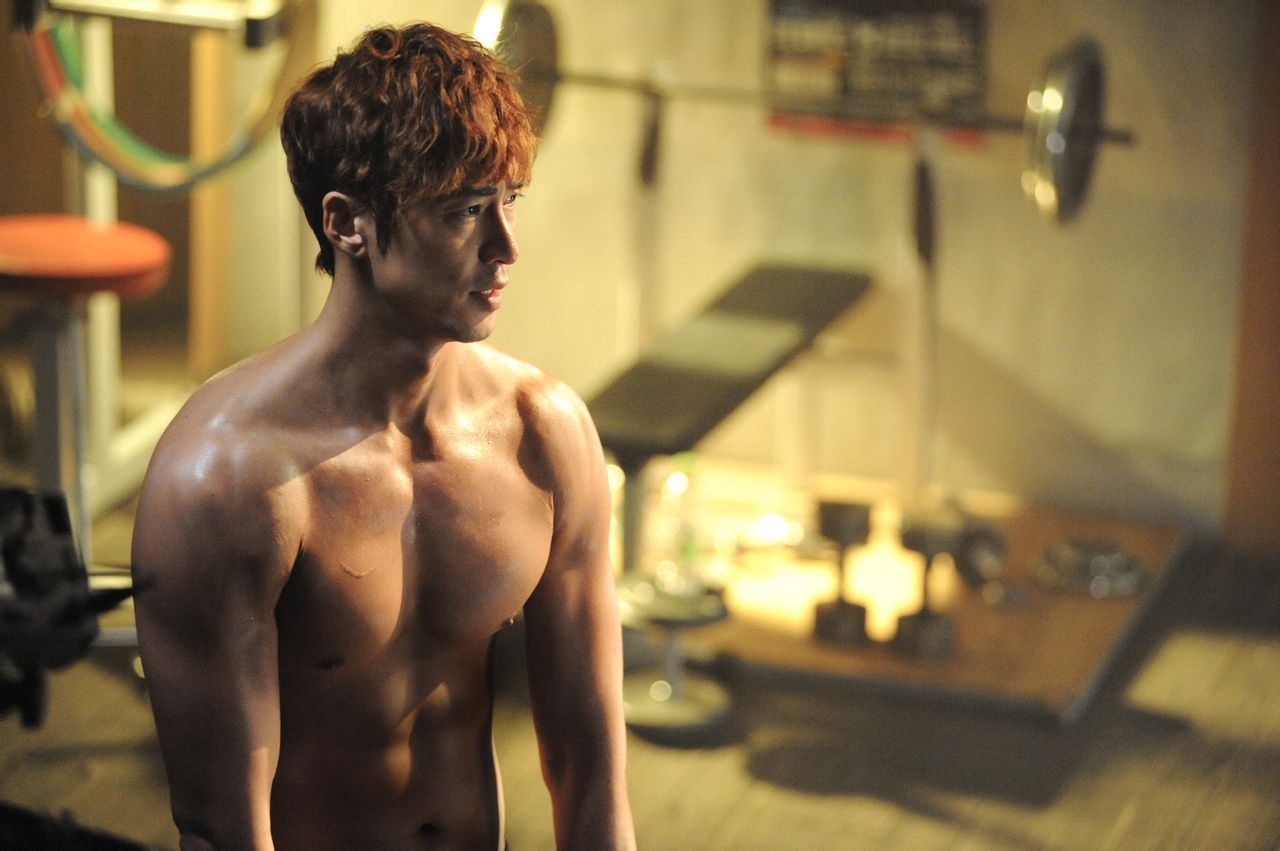 Below are the three male supermodels who will be sharing the runway with our post-makeover Detective Cha. I recognize two of them as Kim Young Kwan and Lee Soo Hyuk. I'm sure they are cute and all, but right now I'm so blinded by Kang Ji Hwan's sweaty shirtless torso I am pretty much gone in the brain pan.
Another look at Runway Cop: