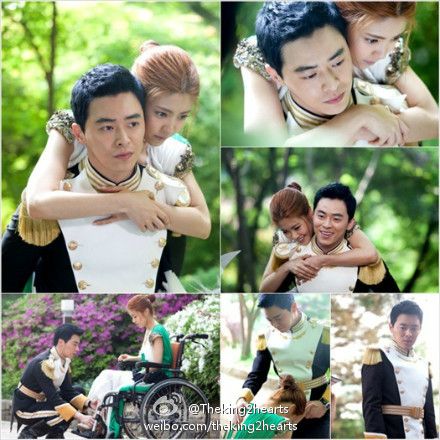 I'm flailing, help me! Episode 17 of The King 2 Hearts was SO DAMN GOOD, but then episode 18 looks to top that, and then some. What did I say about this drama going out with both guns firing and a blaze of glory? Lee Yoon Ji and Jo Jung Seok owned episode 17, their acting hitting new heights the way the other leads have done so as well in previous episodes. Jae Shin and Shi Kyung better get their happily ever after or else………sigh, I can't do anything else. Drama owns me, and even if one set of OTP gets shafted, I'll still love TH2K with a wholly deserving affection.
Episode 18 written preview:
King Lee Jae Kang……was assassinated.
Hang Ah risks danger to escape but then is captured by the Chinese and subjected to an investigation. Jae Ha finds out from Dong Ha that Shi Kyung took a vacation so Jae Ha orders Shi Kyung restricted from leaving the country. Jae Ha does everything possible to capture Bong Goo, leading him to a stunning discovery. That prompts him to hold a special press conference where he reveals to the world that Bong Goo had Jae Kang killed…………..
Episode 18 preview: