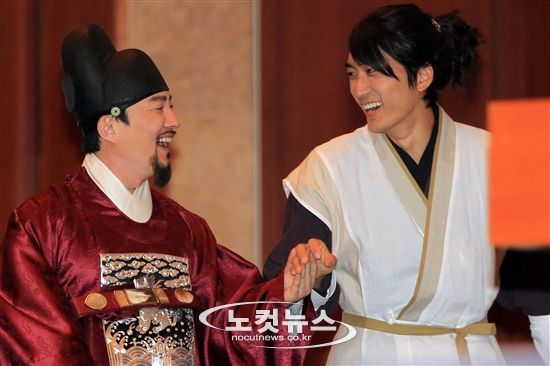 Drama press conferences are good for two things – snarking/admiring the outfits and checking out if the leads evidence any chemistry together. When its a sageuk drama, I usually eschew the former since the leads typically appear in character wearing their saguek outfits, and its almost always suitable for showcasing the drama but not much dissection involved. The press conference for Time Slip Dr. Jin was held this week and follows the tried and true method of presenting the actors in character, which also includes Song Seung Heon and Park Min Young in their sageuk outfits as opposed to modern doctor garb.
What struck me was this: (1) the OTP in this drama has got to be Song Seung Heon and his RL good friend Lee Bum Soo (c'mon they held hands when they entered the hall!), (2) Lee So Yeon is so so breathtakingly beautful, (3) Park Min Young is adorable and genuinely looks like Song Seung Heon's neice, I'm preparing to be icked out seeing them do love scenes, and (4) Jaejoong does not look as fine in sageuk clothes as he does in modern attire. Check out the mostly LOL-tastic pictures from the press conference. Remember me joking about Song Seung Heon and Jaejoong engaging in a preening/smirking contest? They've already started judging from some of these pictures. I've also posted the 7-minute long trailer below in the comments section.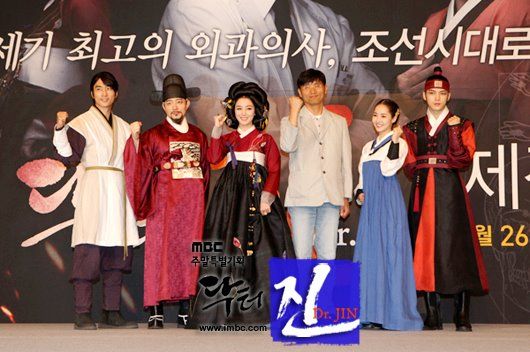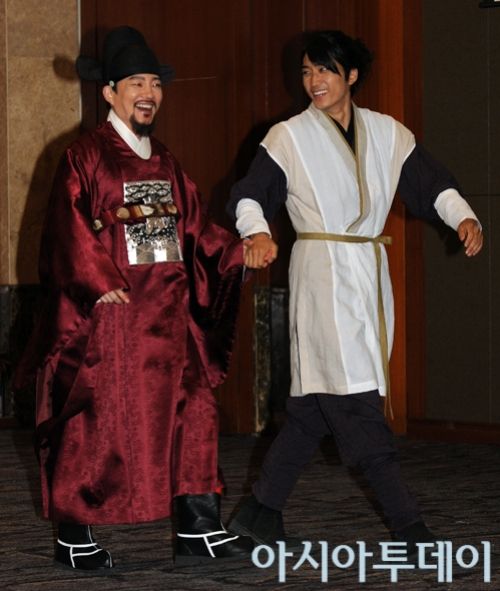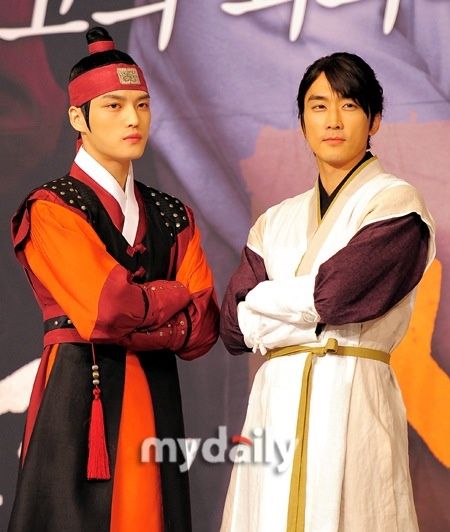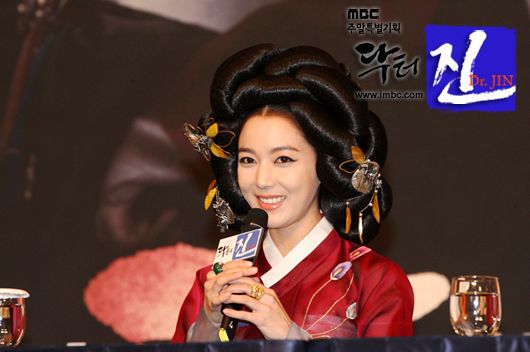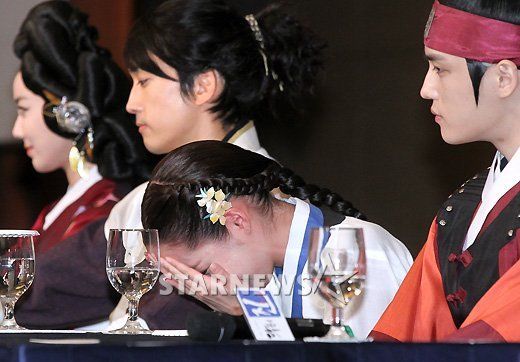 © 2012, ockoala. All rights reserved.