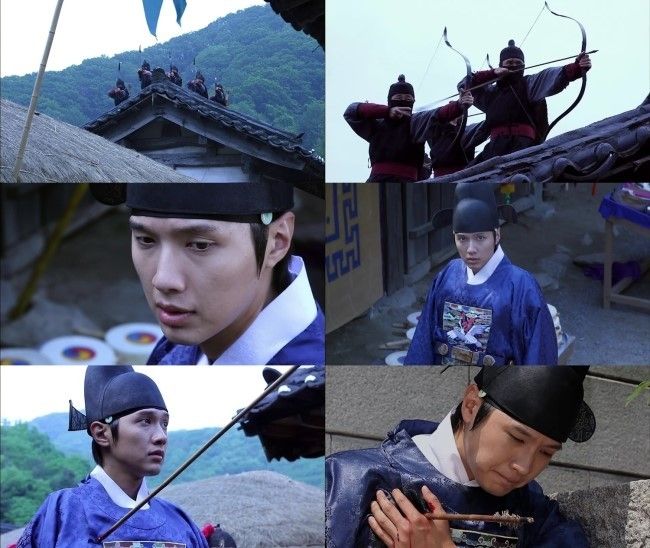 Yay for a return to narrative momentum, as episode 13 of Queen In Hyun's Man finally ties together Boong Do's time traveling talisman with a boatload of things that could potentially turn out wrong back in Joseon. As Uncle Ben would say, with great power comes great responsibility, right? I say it's more like with great power comes great consequences, and Boong Do is faced with doing right by everyone around him that he cares about. If he has to become a superhero to get it done, I'll be watching with bated breath to see if he can singlehandedly save a Queen in the past and earn his happily ever after with his own Queen in the future.
Written preview for episode 14:
The guards arrive to arrest Boong Do. Yoon Wol asks what they should do but Boong Do tells her to open the door. He is arrested and the King wants to kill him. Before the execution, Yoon Wol finds a way to slip the talisman to Boong Do and he time travels at that moment. Boong Do sees an ambulance and remembers what it's for, managing to collapse beside it and he's transported to a hospital. On the other hand, Hee Jin is heartbroken and is admitted to the hospital after she finds out Boong Do has been killed in the past.
Preview for episode 14: