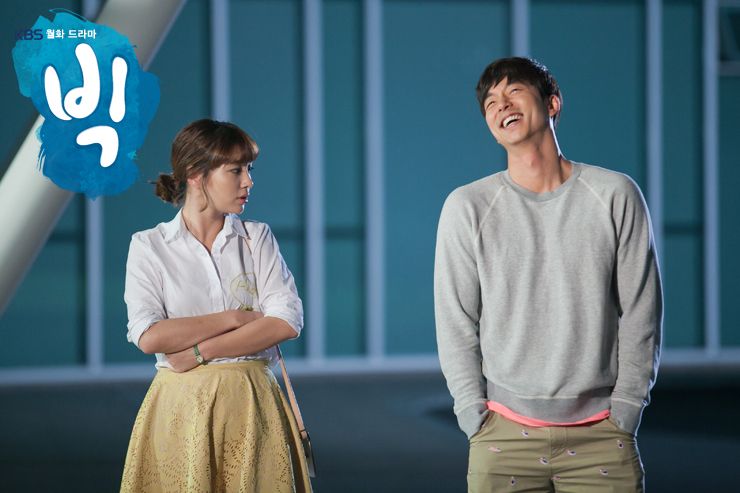 I keep watching the end of episode 4 of Big over and over again. Kyung Jae's run to stop Da Ran from using the key was so heartwarming and sweet, but I finally get to applaud Da Ran for stepping up and confronting hard truths. I get that she's dense, trusting, and rather naive, but at least now I know she's not delusional. While she's not my favorite female character trope (too kind hearted and dim), but she is a great foil for Kyung Joon. He draws out her claws and her spitfire personality, and their sparring truly transcends most bickering. Because they are dealing with the most ridiculous of circumstances, they manage to learn more and more about each other while trying to pretend to be affianced in front of the world while privately pushing each other's buttons in hilarious ways. I feel like Kyung Joon took over Yoon Jae's body for a reason as well, and maybe it's to clean up the mess Yoon Jae left behind. So the body switch has a purpose for both men, but then it leaves Da Ran (and us viewers) scrambling for answers as we fall deeper and deeper into needing emotional clarity.
Preview for episode 5:
Da Ran to Se Young: You don't seem to have the right to be so upstanding in front of me.
Se Young to Da Ran: When you and Yoon Jae bumped into each other and had that accident, where did you think he was rushing off to?
Jewelry story lady: It shouldn't be incorrect. The customer who ordered the ring said that he wrote down the correct size.
Choong Shik: What are they trying to hide so surreptitiously? Should we go to the hospital, looks like they are fighting.
Se Young: The person who had the accident with patient Kang Kyung Joon, was that Seo Yoon Jae?
Kyung Jae: If you want to end it, shall I go outside and stand guard?
Da Ran: I'm not ending it. I'll pretend that I don't know anything, and I plan to let things continue the way they are.
© 2012, ockoala. All rights reserved.