So Vic Zhou turned 31 last week, and with it comes the first visual confirmation that he is in fact dating his Black & White co-star Reen Yu. The tabloids have been buzzing that Zai Zai was Reen's boyfriend since earlier this year when she was overheard talking about her boyfriend, an A-list actor who drove a blue Ferrari. When asked, Zai Zai confirmed they were good friends and left it at that. This past weekend, the tabloids snapped Reen and Zai Zai dressed casually heading out of his apartment. They were going to get a foot massage when they realized they had been spotted so they returned home, but the pictures were snapped and the news have been all over this. Both agencies have responded by saying its normal for good friends to hang out when dressed casually and go get a foot massage. Okay, good one, spokesperson. I think what's most damning is that Reen was wearing the exact same t-shirt Zai Zai was photographed in recently. I mean, c'mon. I'm crying inside while I outwardly congratulate my boy for finding a nice girlfriend. He wants to settle down, so hopefully this works out.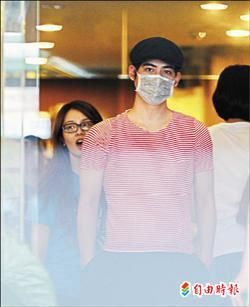 See, same t-shirt.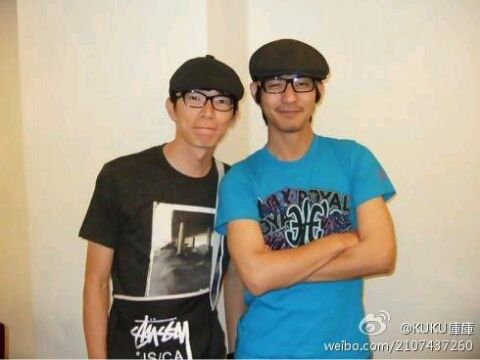 I'll leave you all with another cute picture of Reen and Zai Zai from the set of B&W. Now I'm fairly certain Zai Zai doesn't have a type. Beatrice, Barbie, and now Reen are all very different from each other.
© 2012, ockoala. All rights reserved.