For all you UK drama fans, I'm sorry I was rather preoccupied lately and couldn't give you the heads up that Lee Seung Gi was going to be in your neck of the woods this week. My adorable boy was there to carry the Olympic torch on behalf of Samsung, where he is one of their primary star endorsers, and Samsung is one of the sponsors for this Summer Olympics in London. Seeing in him in the Olympic sweat suit just brings back memories of the early episodes of The King 2 Hearts when Jae Ha was training for the WOC reluctantly with his teammates. I don't care if Seung Gi ran 50 yards or 5 miles with that torch, he looks genuinely thrilled and honored to be there, and I believe him when he says this is one indelible memory he'll treasure forever. Samsung couldn't have picked a better representative than to send South Korea's national little brother to dazzle the world with his mega-watt smile and effortless charm. Go Seung Gi, unni cheering you on forever! Btw, is it just me, or is that torch really blinged out? Fancy.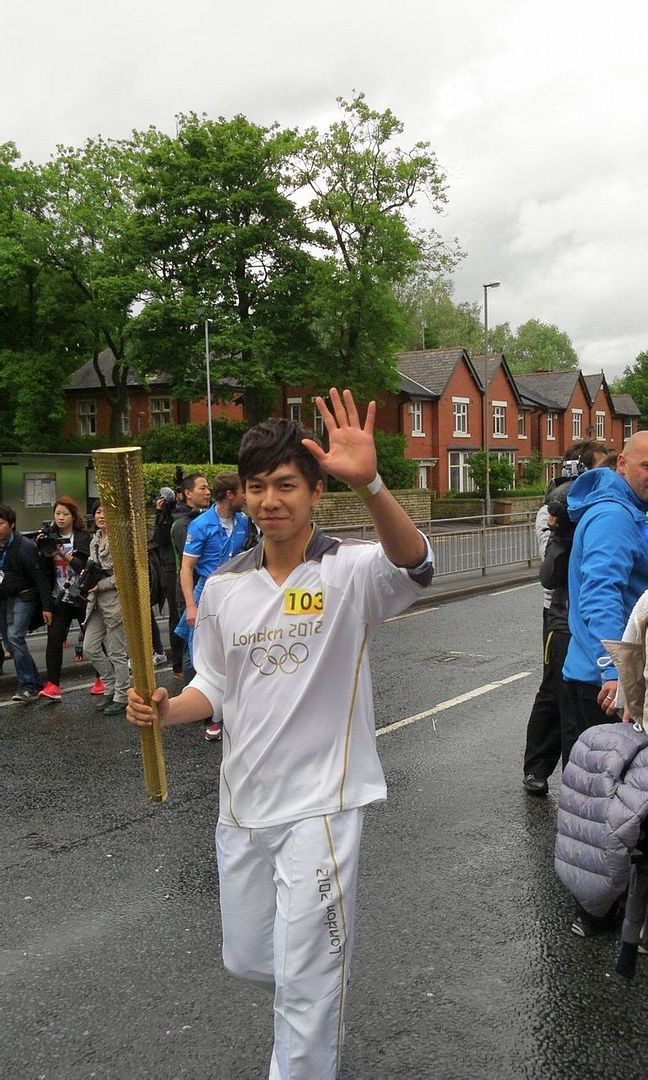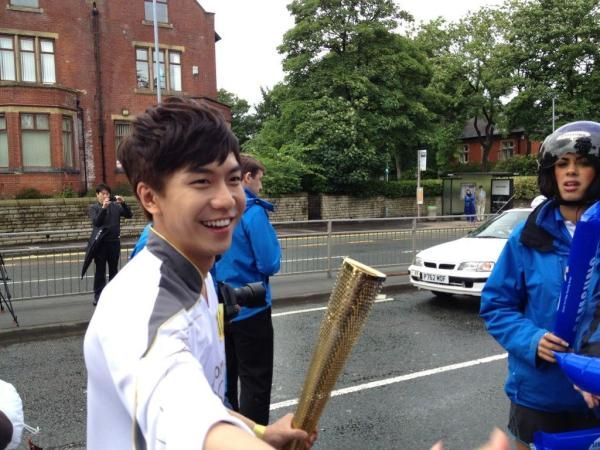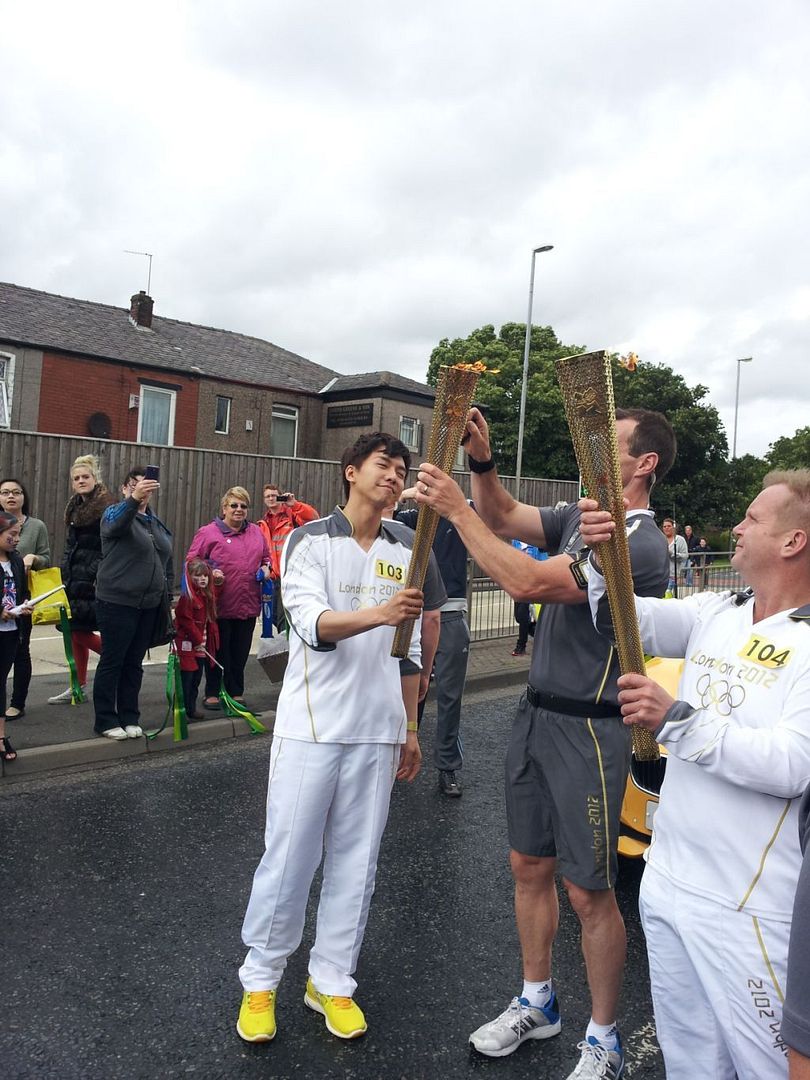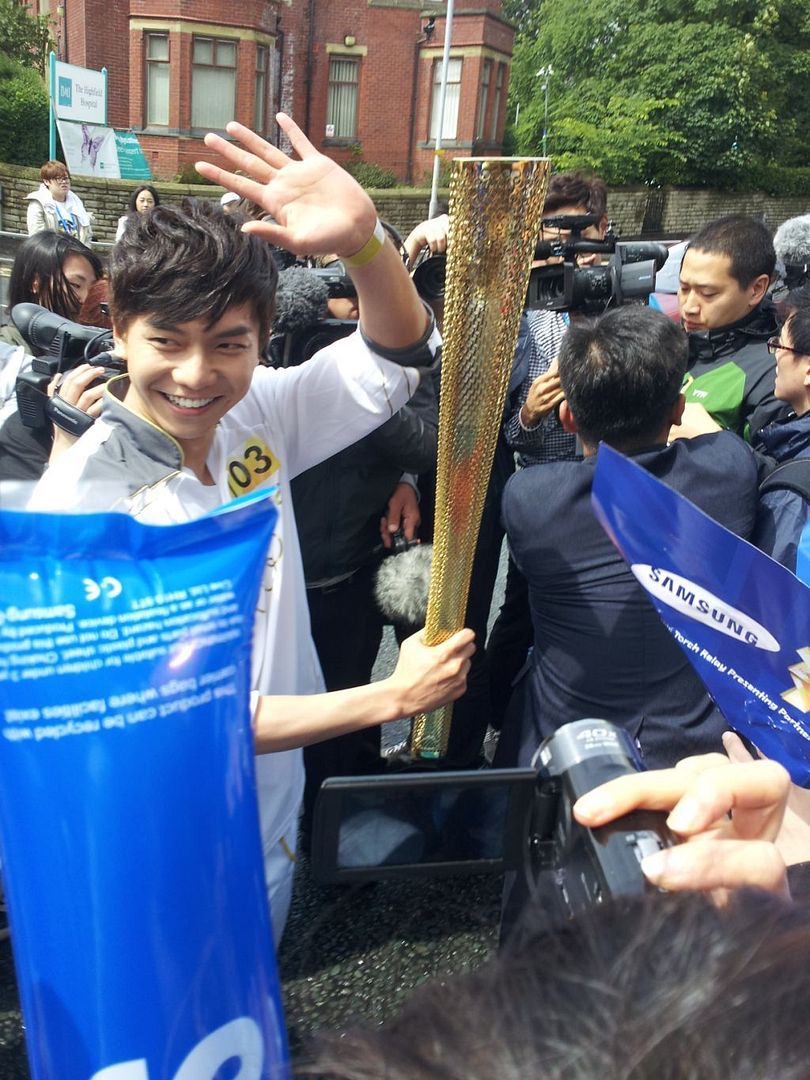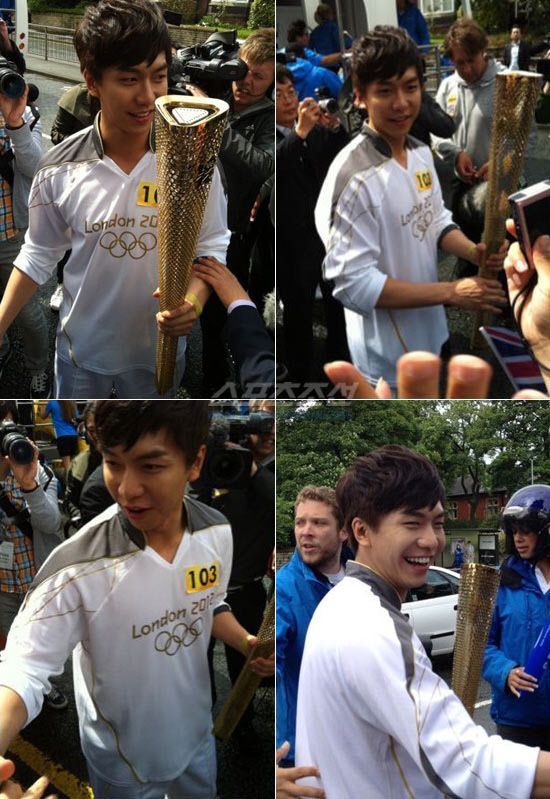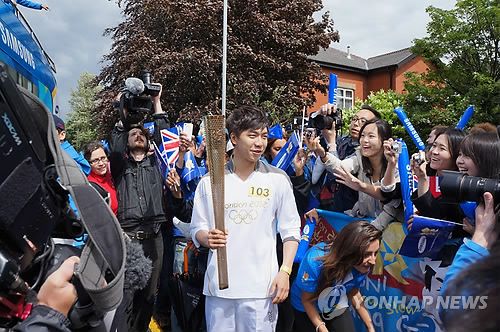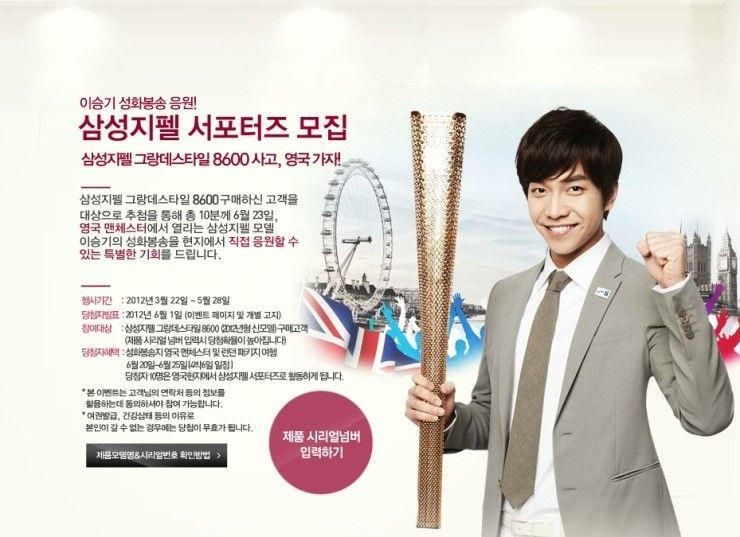 [Credit: all pictures as marked of the respective news agency]
© 2012, ockoala. All rights reserved.