Having Song Joong Ki play a feral wolf boy is like a stroke of casting brilliance. The boy looks as cuddly as a baby panda, so clearly he's going to have to use his acting prowess to convince me he's a dangerous threat to humanity. The first stills are out for the upcoming K-movie Wolf Boy starring Song Joong Ki in the titular role and Park Bo Young as his love interest. From the synopsis, which I translated below, it looks like they grow up together and she's a major reason for the wolf boy adapting back to human life. I've been dying for Park Bo Young to return to acting since she totally stole my heart in Speedy Scandal, which I can't wrap my head around the fact that its been four years already since the movie came out. I don't blame Park Bo Young for taking a shining to the wolf boy she finds in a remote farming village. If I saw Song Joong Ki, I'd adopt him even if he was a mermaid.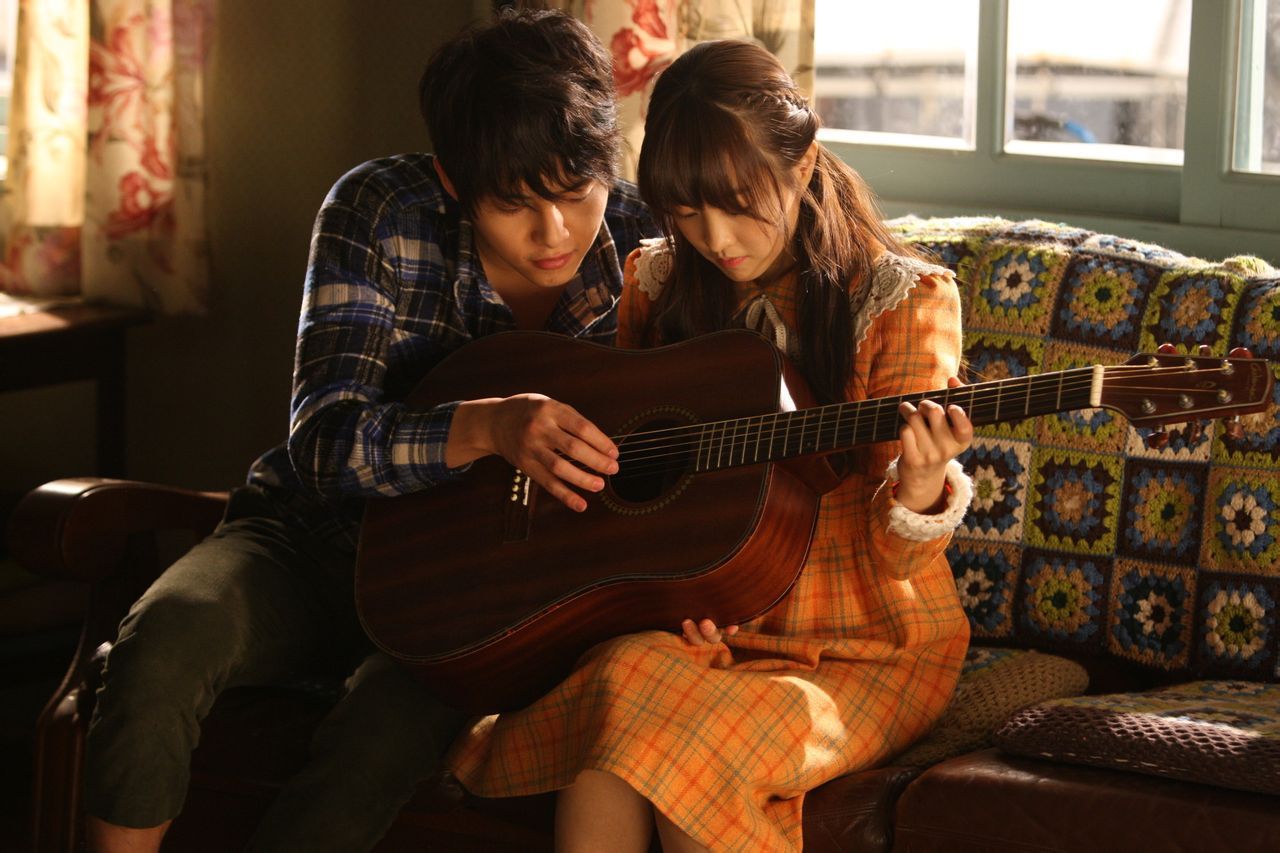 Synopsis of Wolf Boy:
Upon receiving an unexpected phone call, an old woman returns to the countryside farm of her youth. She still remembers the young boy she met almost half a century ago. The little girl who just moved to this farming village discovered a "wolf boy". A strong but bodily contorted boy who hid himself in the darkness. Even though she is old know, she will never be able to forget the wolf boy's eyes full of wildness and his animal gestures. She remembers when she began to teach the boy to patiently wait for food, to wear clothes, to speak, to write, so that one day he could be like a normal human being. The young girl opened her heart to this guileless boy, and he fell in love with the girl, the one person who treated him with care. But when he becomes threatened, the wolf boy cannot control his animal instincts and he becomes a liability for the village. To protect this boy who would die to stay beside her, the girl left him. She only left him with the words "Wait for me, I will return for you."
© 2012, ockoala. All rights reserved.