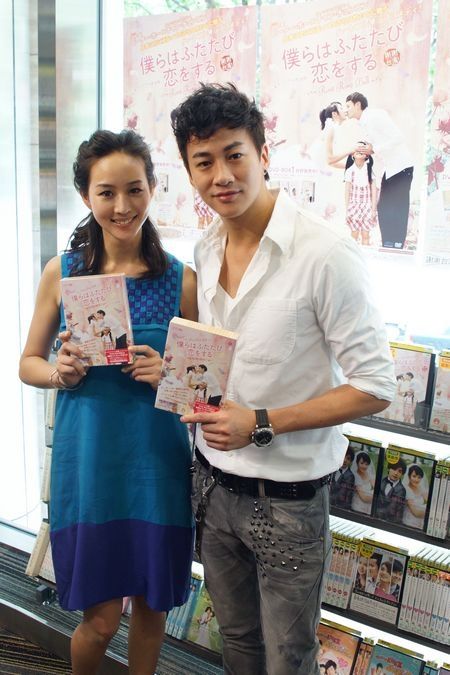 Ring Ring Bell was so so beyond stupid, but I still fondly remember it for all the positive things it got right. It was lovely in that slightly dreamy romantic way, leads Janine Chang and Peter Ho looked delicious together and had combustible chemistry, and the OST was stellar. Too bad the story was atrocious, rendering all that great lead couple chemistry wasted on kidnappings and secret diseases and martyr complexes. But I'm still glad I watched it because it's completely changed my opinion of Peter and Janine really dug deep and presented a new side of her that was hotheaded and emotionally explosive.
Peter and Janine reunited this week for the Japan DVD release of RRB and they hadn't seen each other in months since both are filming dramas in China. Peter teased that a few months feels like a few years he's missed her so, and Janine sassed back that they will be "bros" forever. While Janine looks fantastic, I'm not so keen on Peter's permed hair. I've come to the conclusion that Janine seems to have a knack for picking leading men (if not projects), including Mike He, Peter Ho, Wallace Chung, Lee Joon Hyuk, Yuan Hong, Jerry Yan, Joe Cheng, Vic Zhou, Mark Chao, and Ethan Ruan. Yeah, it clearly does NOT suck to be her.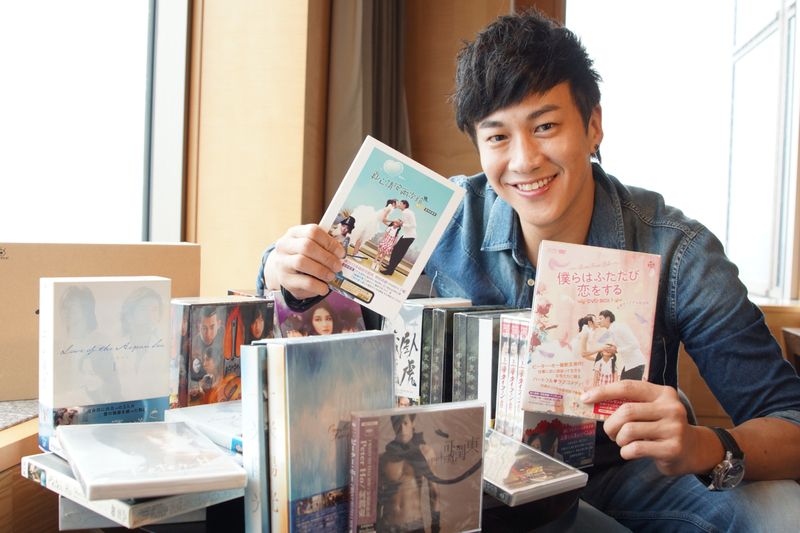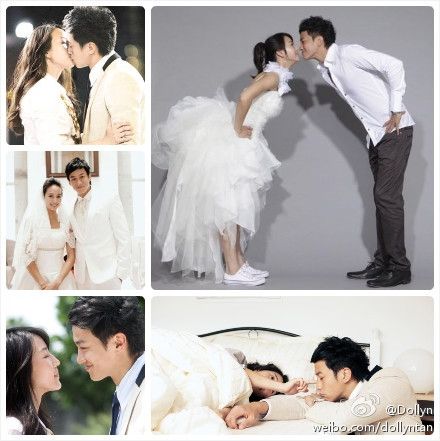 © 2012, ockoala. All rights reserved.