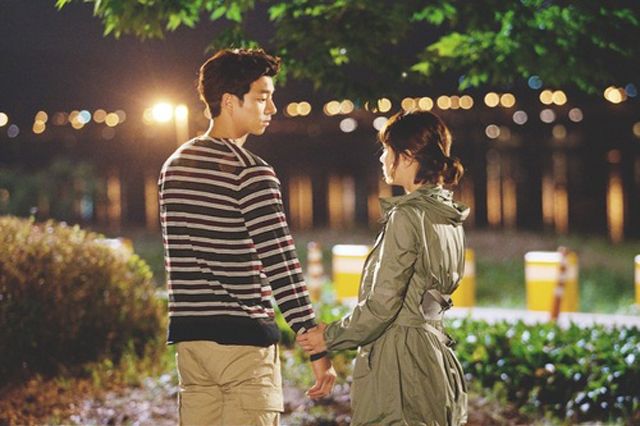 Oh Big, why you have to twist my heart into knots? I've said that I will be patient, let you tell your story at your slower pace, but dang it I don't deal well with revelations from all sides that are thisclose to getting discovered. Everyone has converged in Seoul and suspicions and questions are arising all around. When the Hong Sisters delivered that doozy of a time jump at the end of episode 5, I was hoping this drama would be chock full of such unexpected narrative surprises. Perhaps it's all waiting to drop in episode 12, which would leave the final arc just brimming with all sorts of angst. For now, episode 11 is all about Da Ran's inner struggles and Kyung Jae's continued awesome.
Big episode 12 preview:
Kyung Jae: You don't need to always wear that ring (even when washing dishes). You can't be thinking I'll swipe it from you?
Yoon Jae's dad: So you want to abandon Kyung Joon again?
Yoon Jae's mom: You pick. Either Yoon Jae and me, or Kang Kyung Joon.
Kyung Jae: What are you enduring for? It is for the Yoon Jae you miss? Or is it for his know-it-all mom?
Mari: Kyung Joon's father has been by? I made plans to meet with your father, at the lobby of the hospital. Here yet?
Se Young: She bought another man a birthday present. While waiting for that man, she even took her ring off.
Kyung Jae: Gil Da Ran, you are so dead!
© 2012, ockoala. All rights reserved.