I'm so angry and all I want to do is slap a certain beyotch until she sees stars. The written preview for episode 13 of Big is out and it send my blood boiling and blood pressure rising. It's really short, as per the usual KBS style of leaving us clamoring for more. But what it does say leads me to believe that all the birth secrets will be revealed, but Kyung Joon's body might not be waking up yet. At this point, I want to Yoon Jae's mom (who is also Kyung Joon's mom, but I doubt he'll miss her) to be eaten by rabid feral goats. One of my earliest posts at the Playground was compiling a list of the shittiest parents in K-dramas. It's clear by now that Yoon Jae's mom has earned herself entrance to that ignominious group. Having the written preview be so short also leaves me screaming "What's going to happen to my OTP?" as I breath fire into the air.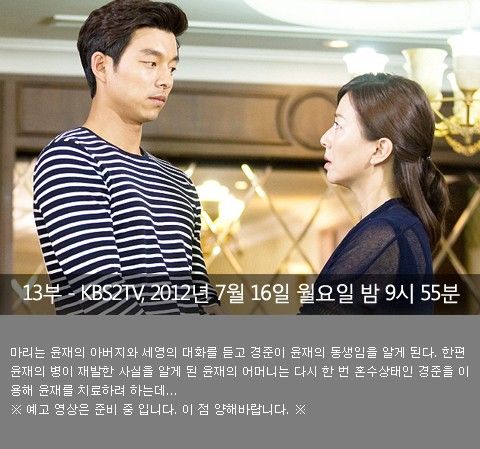 Written preview for episode 13:
Mari overhears Yoon Jae's dad and Se Young's conversation and learns that Kyung Joon is Yoon Jae's younger brother. On the other hand, Yoon Jae's mom learns that Yoon Jae's illness has returned and she wants to once again use the presently comatose Kyung Joon's body to cure Yoon Jae.