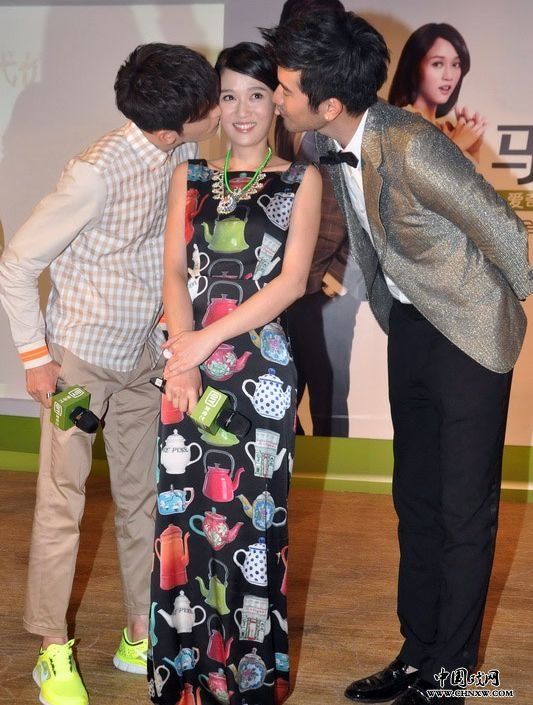 Upcoming modern C-drama SOP Queen held a press conference this week to prepare for the drama's premiere on July 15th. Leads Chen Qiao En, Hans Zhang, and Godfrey Gao were all on hand looking happy and tanned, a sure sign they enjoyed making this drama. Chen Qiao En even got simultaneous cheek pecks from both her leading men, which is adorable regardless of whether it was totally staged. I've loved all the stills and trailers released thus far, so the disconnect is going to have to be huge for this drama to actually suck once it airs. I'm hoping SOP Queen re-ignites my love of Chen Qiao En, but even if it doesn't, I will never begrudge wasting my time watching a drama with Hans in it. Check out the cute press conference pics, plus watch the final trailer with English subs. At the press conference, both Hans and Godfrey made public confessions to Chen Qiao En to tease her, which elicited tons of blushes from her to be so publicly woo'd by not one but two hotties. I have to also give her kudos for wearing what appears to be a shapely muu muu with tea pots on it and actually looking good. That takes some star power.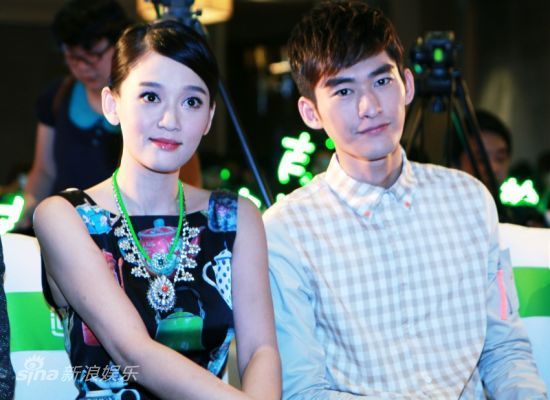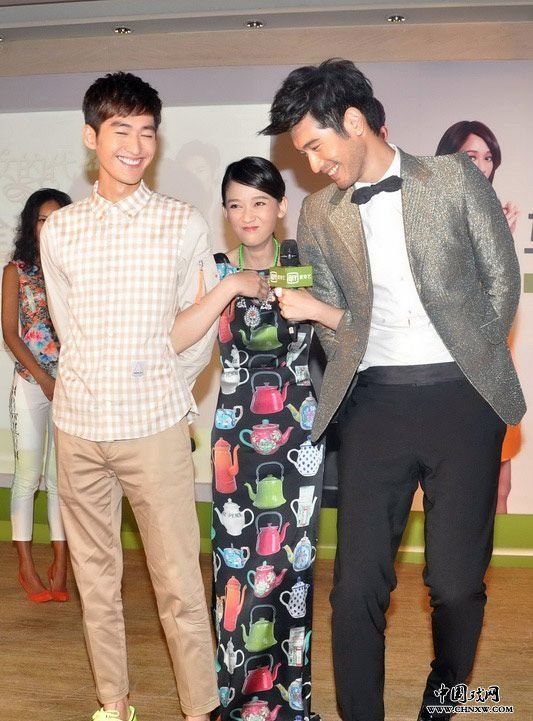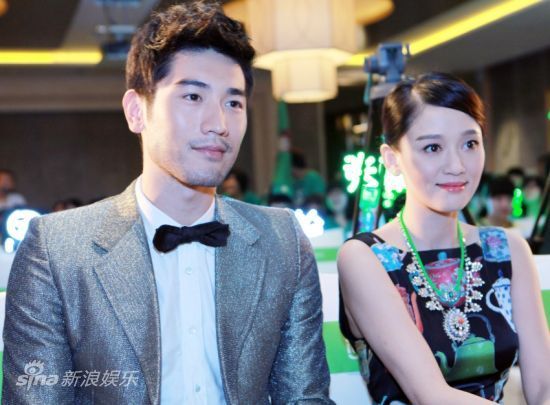 English subbed trailer for SOP Queen:
© 2012, ockoala. All rights reserved.