The star-studded caper movie Thieves held its media movie premiere in Korea this week, and in attendance was a coterie of K-stars even more high wattage than usual. That's not surprising since the movie cast itself consists of some top-notch star power – Kim Yoon Seok, Lee Jung Jae, Kim Hye Soo, Jeon Ji Hyun, Kim Hae Sook, Kim Soo Hyun, and Oh Dal Soo. The movie premieres on July 25th in Korea, but will likely get a fast pan-Asia release since the movie was filmed in Macau and also boasts a Hong Kong rival thief cast consisting of Simon Yam, Derek Tsang, and Angelica Lee. PD Choi Dong Hoon says the comparison to Oceans 11 isn't quite as accurate, saying the movie is more like Tazza: The High Rollers. Either way, I'm game for an entertaining action based swindle movie. See if your favorite star showed up at the premiere below. 
With friends like these, how can us mere mortals not be dazzled by the star power?
Jung Woo Sung. Anyone surprised? His best friend Lee Jung Jae is in this movie. Where one goes, the other is sure to follow.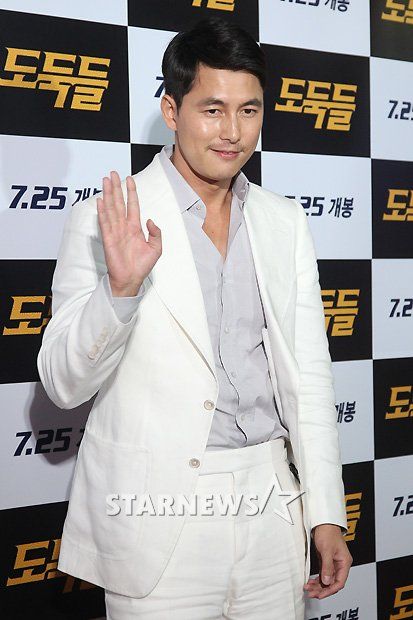 Han Ga In. Supporting her MoonSun hubby.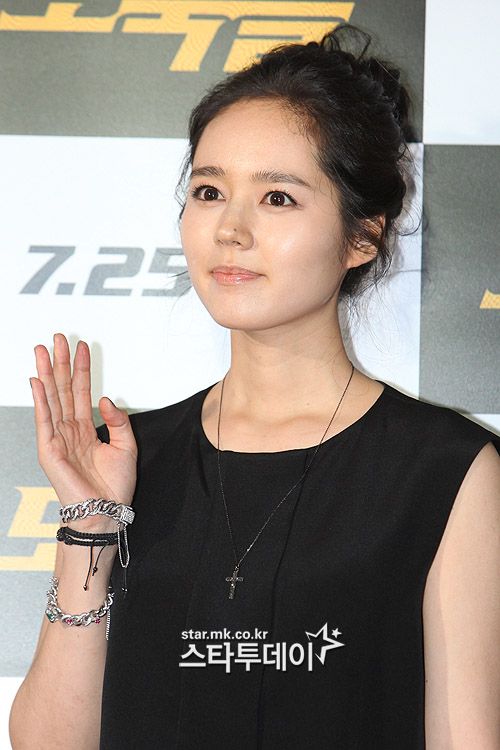 Go Soo. Marriage does this man good.
Daniel Choi. Wonder if he knew what he was signing up for in Ghost? Neato twist.
Jo Jung Seok. Shi Kyung-ahhhh! *sobs*
Red-haired Junsu with Song Ji Hyo is a big NO, mis-matched outfit wise. I wonder what colors went into getting Junsu's hair that exact color of nearly fuschia red.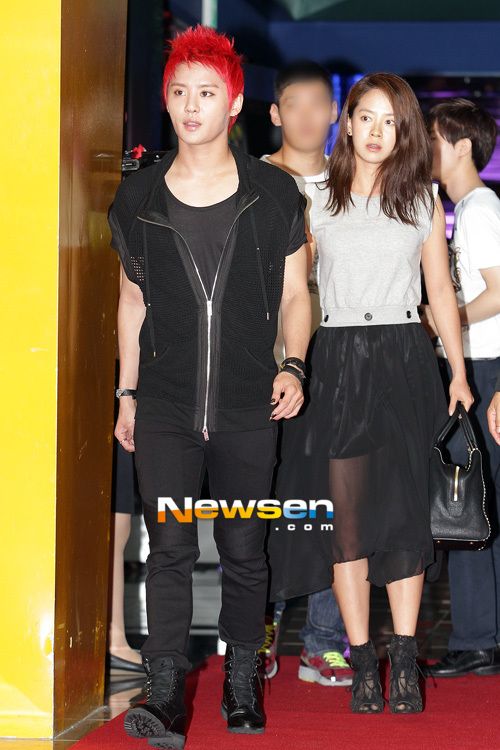 Park Shin Hye does the pretty baby look perfectly.

Song Chang Ui goes for the casual Clark Kent look.
Kim Rae Won. Look at that smile! He should trademark it.
Kim Ok Bin pulls off the low-key movie star look.
Chae Si Ra, ever the classy lady.
Yoo Ah In. So he hasn't burned his wardrobe from Fashion King yet? *facepalm* He also looks about 14 and out past his curfew. Get back into the sageuk uniform, STAT.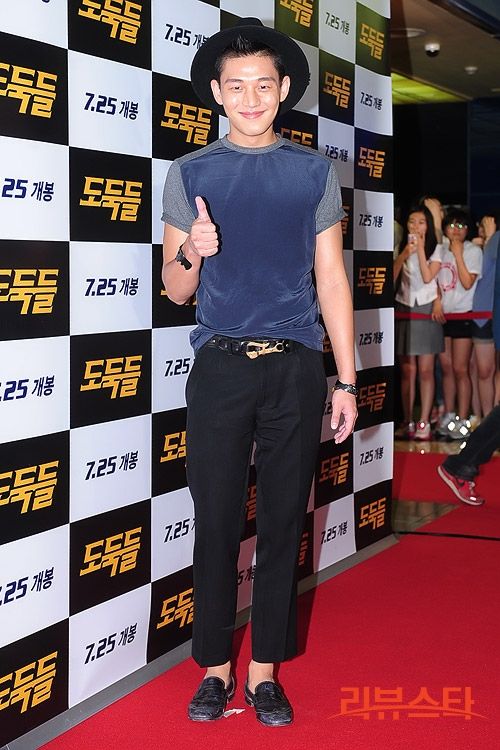 IU, dressed like the teenager she is, but always so cute I want to pet her. Where is Suzy so we can make a Dream High reunion?
Kim Hyung Jun, currently out and about everywhere with a new mini-album to promote.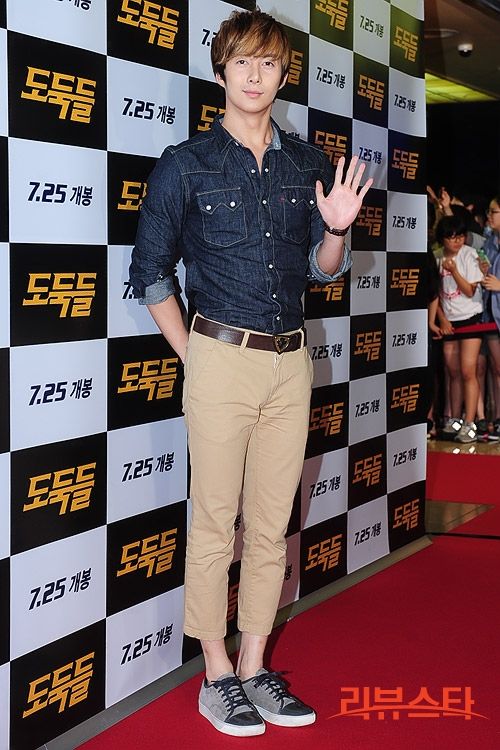 I'm hoping this movie is actually good. But even if it isn't, I'm still happy it got made so I can see the actors on the same screen. Lordy is that an awesome cast. Might I say that Kim Soo Hyun looks damn fine in purple, and Lee Jung Jae needs to take me out to dinner wearing an all-white suit. Him and his BFF both.
Full trailer for Thieves: