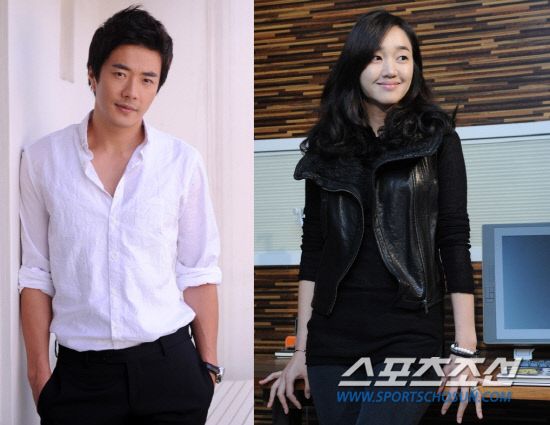 Upcoming SBS drama The Secret Lovers (the drama adaptation of 7th Level Civil Servant) has been thrown into uncertainty with news that both leading men candidates Lee Dong Gun and Kim Nam Gil have turned down the project. Luckily for the network, it has another drama already cast and slated to start production in August, which might be perfect for taking over the Fall timeslot originally reserved for TSL. Yawang, or Queen of Ambition, is the third project from screenwriter Park In Kwon that follows his tried and true subject matter as it delves into the ambition, desire, and betrayal of a woman desiring to climb to the very pinnacle. The confirmed leads are Su Ae and Kwon Sang Woo, both of whom were eager to take on this project.
For Kwon Sang Woo, he worked on writer Park's previous drama Daemul and this time he plays a man who will sacrifice everything to help the woman he loves become the First Lady of Korea. Su Ae is the titular Queen of Ambition, and I'm eager to see her dig into a dark role. Writer Park's first major drama was the ratings blockbuster War of Money with Park Shin Yang and Park Jin Hee. I tried watching it and hated it so badly I was thisclose to taking the DVD set outside and hammering it into pieces. I've heard good things about Daemul but it sorta flew under my radar. For now, QoA is starting to finalize the rest of the cast and will likely get an airing slot shortly.
© 2012, ockoala. All rights reserved.