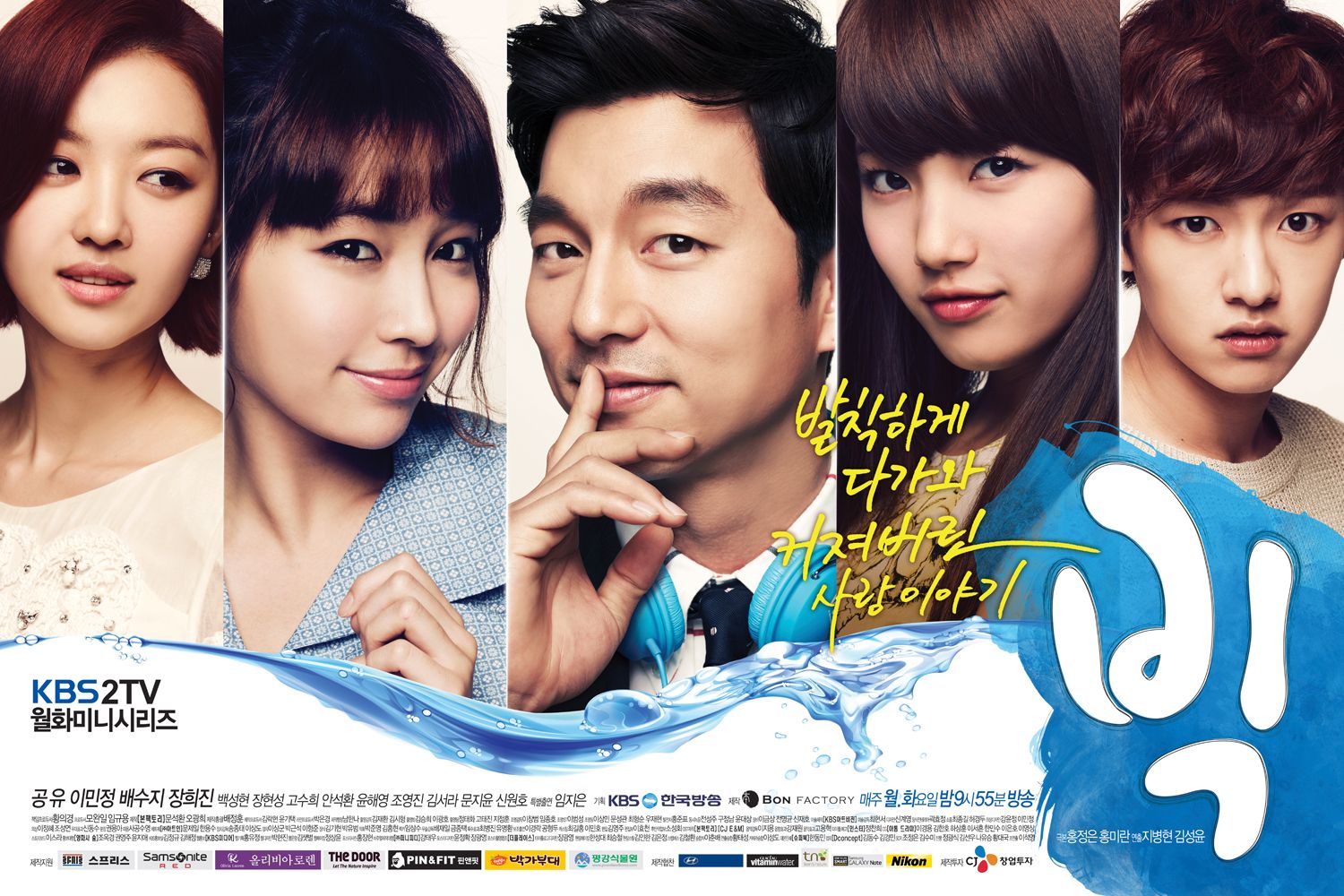 Whether you love, hate, or are indifferent to Big, the drama still stands out as one of the few rom-coms to actually head into the finale week without any clear indicators as to how it'll end. Will it be bittersweet, with Da Ran losing both the men in her life? Will it be far-fetched, with Kyung Joon unable to return to his own body and living the rest of his life as Yoon Jae? Will it be poignant, with Da Ran and Kyung Joon being together despite all the odds and opposition? I genuinely don't know for sure, and that makes me angsty and is the perfect opportunity to conduct a poll. This drama has been rather divisive during its entire run, with some viewers wanting Rip Van Winkle himself Yoon Jae to wake up and make a play for Da Ran, and others jonesing for the body-switch to last forever so that Gong Yoo's body can get the girl. It's good to have an opinion of your own, so let's see if you fall in the majority, the minority, or the I-don't-give-a-crappa-diddly.
I've searched through all of the Big promotional materials and stills and there is not a single picture of the OT3 together – Yoon Jae, Kyung Joon, Da Ran. Even at the press conference, I noticed that Lee Min Jung never posed separately with Shin Won Ho. Whereas there are stills of Suzy posing with Gong Yoo and Lee Min Jung. I'm glad the Hong Sisters went out of their way to keep the Kyung Joon is the lead situation under wraps, though the character chart released prior to the drama airing did make that clear. But most people never paid much attention to that. So the closest picture of the three lead characters standing close to each other is the group shot at the end of the press conference. I must say my Shin makes a convincing argument he can easily get the girl. Enough blathering, on to the polls!
© 2012, ockoala. All rights reserved.