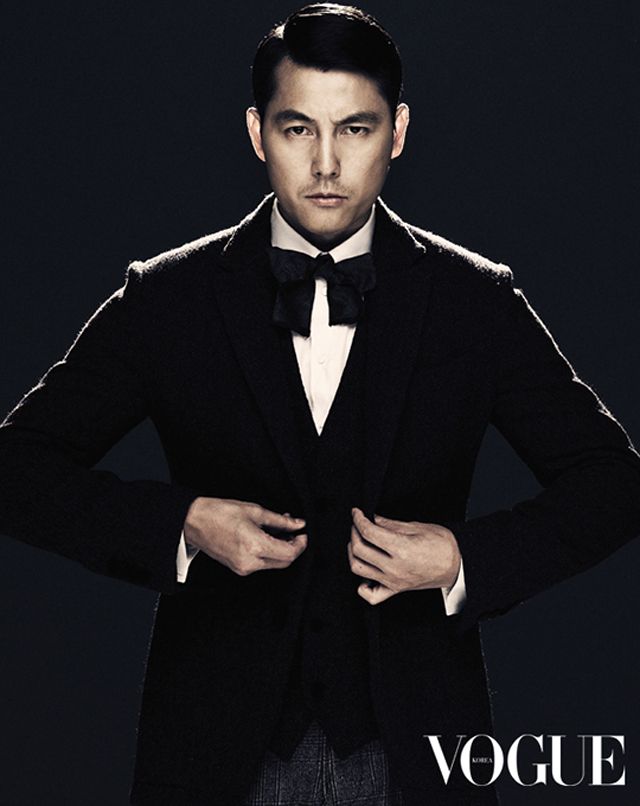 Woah, Mamma Mia! To celebrate its 16th anniversary in publication, Vogue Korea rounded up a who's who of Korean male actors ranging from the esteemed veteran (Ahn Sung Ki) to the youngest little wunderkind (that would be Yoo Seung Ho). Of course my I Lub You Jung Woo Sung was there, and of course gets he the post topping picture. He's glowering at me, I have to comply with his wishes. But I cannot stress enough what a jaw dropping collection of talent is assembled in those pages, and simply must be seen to be believed.
Joining the aforementioned three are Lee Bum Soo, Joo Jin Mo, Kim Kang Woo, Ryu Seung Ryong, Oh Dal Soo, Yoo Ji Tae, Baek Yoon Shik, Yoo Joon Sang, and Park Sang Kyung. This totally reminds me of when US Vogue does its annual Hollywood Power Edition, this time with critically acclaimed Korean actors (i.e. these guys can ACT, and some also look really really good). Sadly the only bone I have to pick with this stunning spread is just that I wished a ladies version was also created as well. Leave it to Vogue Korea to do something epic and do it well, as all the pictures are sure to become collectors items. 
Joo Jin Mo.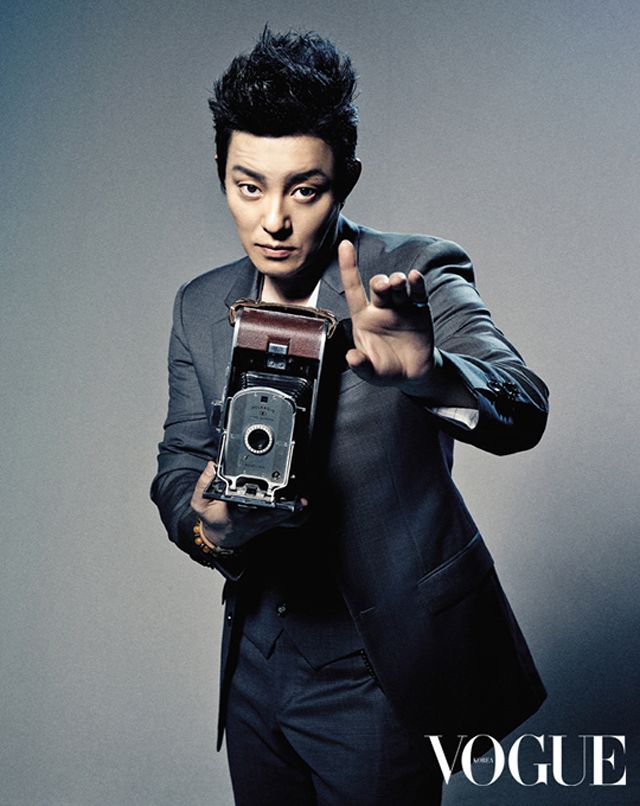 Lee Bum Soo.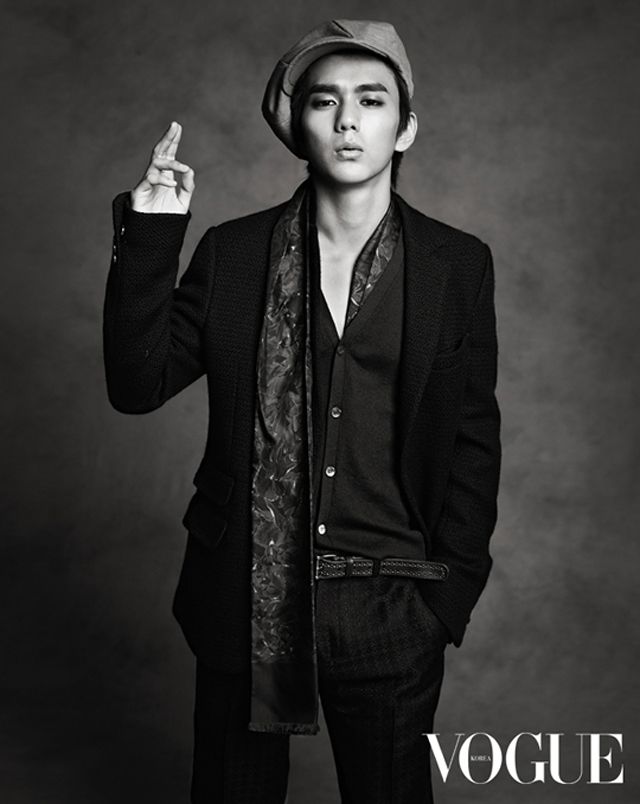 Yoo Seung Ho.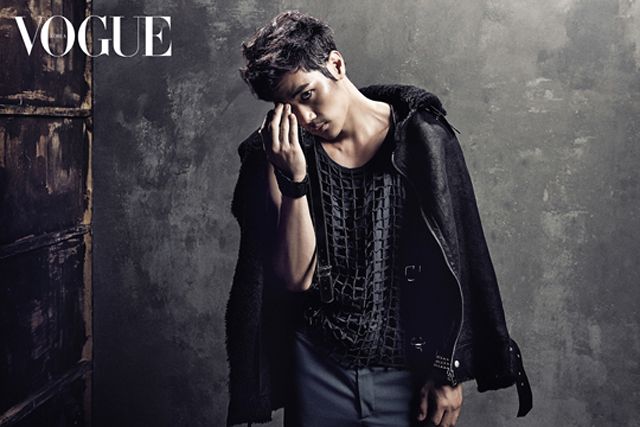 Kim Kang Woo.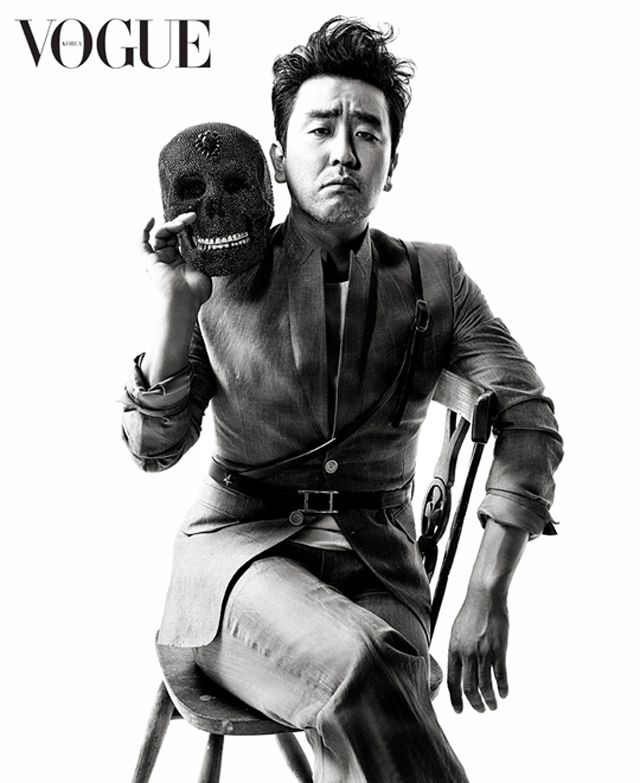 Ryu Seung Ryong.
Yoo Ji Tae.
Oh Dal Soo.
Yoo Joon Sang.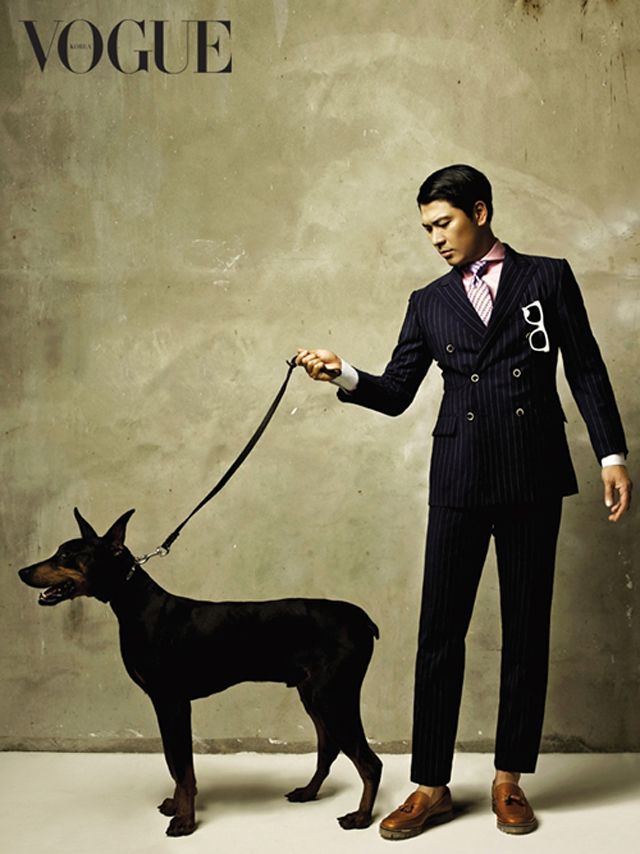 Kim Sang Kyung.
Ahn Sung Ki.
[Credit: Vogue Korea]
© 2012, ockoala. All rights reserved.