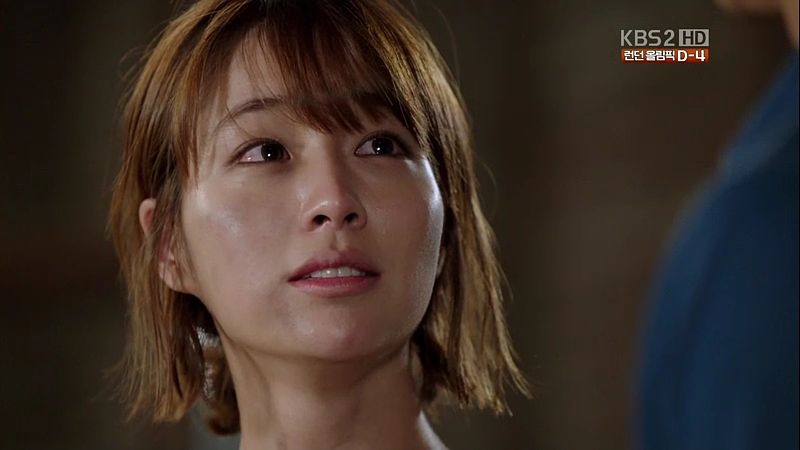 As a whole, episode 15 of Big was infuriating but for the fact that the final 10 minutes brilliantly took this story to a new level poised for an ending that would feel earned for the OTP. This was the episode for Da Ran to shine, and boy did she rise up to the challenge. But before getting there, most of the episode was a raging case of déjà vu where Da Ran and Kyung Jae spun in circles. It felt like filler so the Hong Sisters could keep the final resolution waiting until the final episode. Normally I would be seething, but for the quiet lovely beats that showed us this drama really is about watching two emotionally young people grow stronger beside each other.
By now it's clear that my beautiful Shin Won Ho ain't waking up until the Fat Lady sings, or maybe not even then. But for a boy who zoomed out of nowhere and went half an episode in delivering his character, he remains the spectre over which I've connected with Kyung Joon, the kid who is living a bittersweet fantasy. When we are young we want to grow up quickly, but then we miss the chance to experience the journey. Kyung Joon spent 15 episodes experiencing an almost Alice in Wonderland-esque journey, so when he returns to his own body he might forget it all, but my guess is that his heart will remember what matters most to him. We'll have to wait until episode 16 to find out.
Episode 15 recap:
Kyung Jae walks through a dreamy dark underwater space and he sees Yoon Jae sitting by Kyung Joon's child bed and reading the Miracle book. A body is curled up on the bed. Kyung Jae walks over and the two men stand up facing each other, the same face looking back at one another. We see Kyung Joon is laying on the bed,
Kyung Jae confirms that he's seeing Yoon Jae, wondering if Yoon Jae has stayed in this state (laying dormant in Kyung Joon's body) since the accident. Yoon Jae holds out his hand, and Kyung Jae wonders if by grabbing it and the souls will switch back, he'll lose his memories of everything that happened so that he could be happy. He reaches out to grab Yoon Jae's hand when suddenly he hears Da Ran's voice calling his name "Kyung Joon-ahhhh".
Kyung Jae opens his eyes and sees Da Ran looming over him, calling his name and looking concerned. He sits up and looks around, as Da Ran continues to ask if he's Kyung Joon? Kyung Jae runs out of the room without saying a word, so Da Ran gets up to follow him. They walk to Kyung Joon's hospital room.
Kyung Jae walks inside and finds Mari standing over the still sleeping Kyung Joon's body. Mari tells him that Kyung Joon hasn't woken up. Da Ran runs inside and keeps asking if he's Kyung Joon. Kyung Jae turns and stares at her.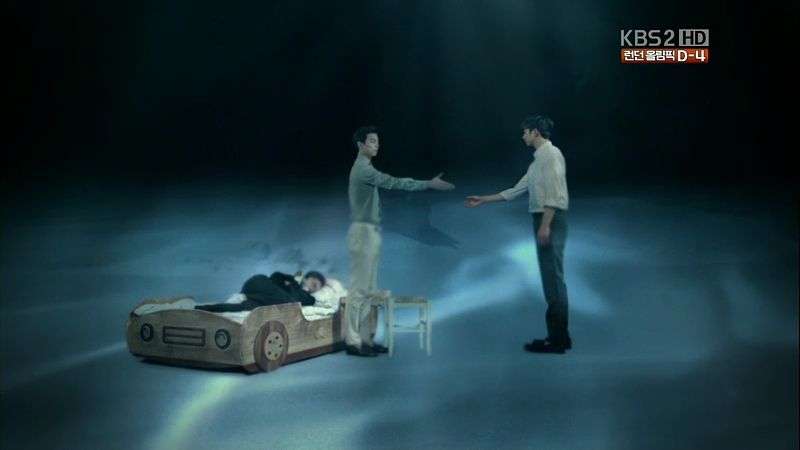 We flash back to the underwater meeting, where Kyung Jae turns towards Da Ran's voice. He tells Yoon Jae that he cannot switch back now, he needs more time. If he disappears now someone will be devastated. Yoon Jae puts his hands down.
Back to the hospital room, Da Ran keeps asking if he's Kyung Joon, worried that he was in a lot of pain. Kyung Jae finally speaks up and confirms he's Kang Kyung Joon, but then he asks why his body is laying on the bed? Da Ran gapes at him in shock.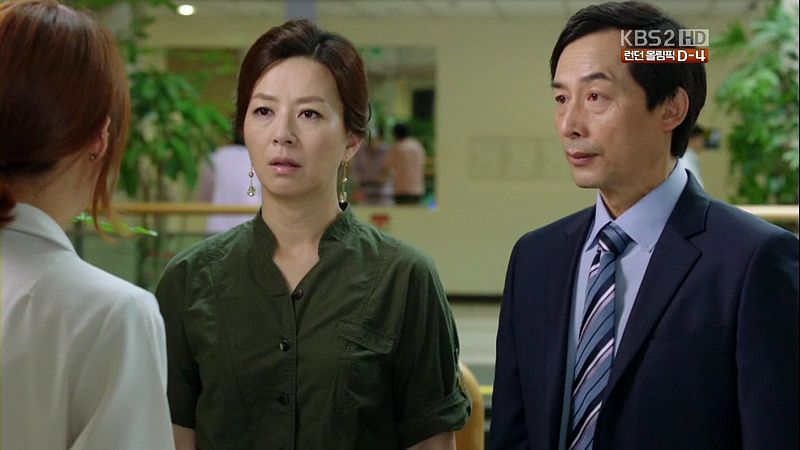 Yoon Jae's parents rush to the hospital and find out from Se Young that Yoon Jae fainted but is alright now, except he appears to have another memory loss. Da Ran and Mari ask Kyung Jae what he remembers, and he claims to only remember having the car accident. This makes Mari happy and she fills in the blanks – Yoon Jae saved Kyung Joon, and how Kyung Joon is in Yoon Jae's body.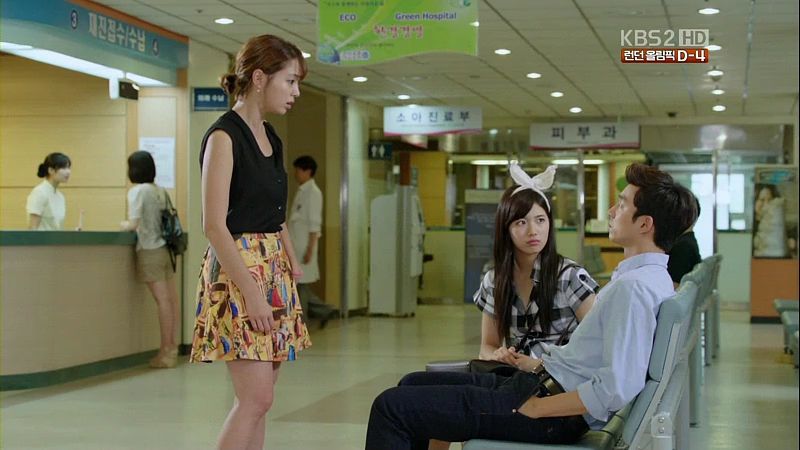 Yoon Jae's parents walk over and Mari has to tell Kyung Jae that those people are Yoon Jae's parents. Kyung Jae stands up and Yoon Jae's mom rushes over to embrace him.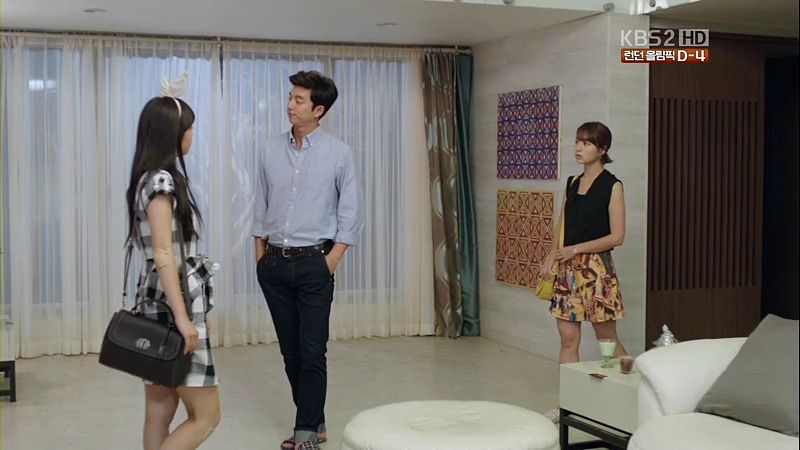 Kyung Jae goes back to the house with Mari and Da Ran. He notices it's fully furnished now, and peeks into Da Ran's room and recognizes the bed, claiming his memory of it from when he checked out the bed and ran into Da Ran. Mari tells Kyung Jae that Da Ran has married Seo Yoon Jae in the interim. Da Ran continues to question whether Kyung Jae lost his memory.
Mari drags Kyung Jae upstairs and he allows her to drag him along. Da Ran sits down on the sofa to digest this all. From upstairs, we see Kyung Jae reach out his hand as is stroking Da Ran virtually. Clearly he hasn't lost any memory.
Mari tells Kyung Jae that he's in love with her now, but Kyung Jae scoffs at that blatant lie and tells her to shove it, he knows the truth. Mari confirms that Kyung Jae remembers everything. He explains that he will forget once he goes back to his own body, so he needs to help lessen Da Ran's suffering before then. He is going to erase her memories of him.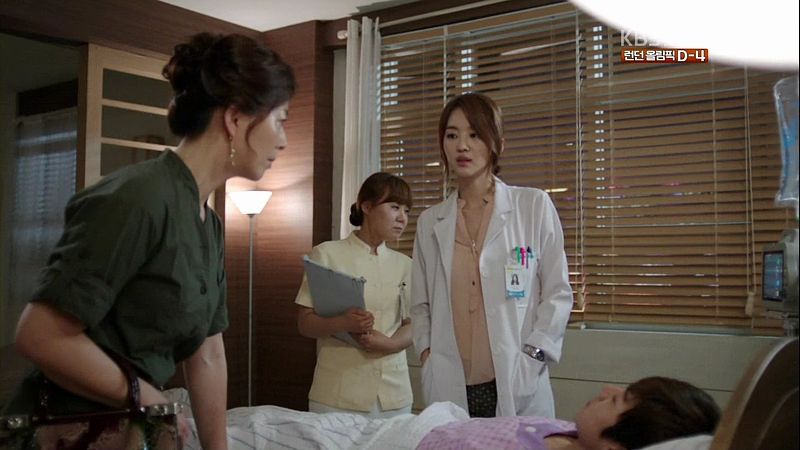 Se Young checks on Kyung Joon and assures Yoon Jae's mom that he's comfortably sleeping. Yoon Jae's mom admits she still has a hard time accepting him right now.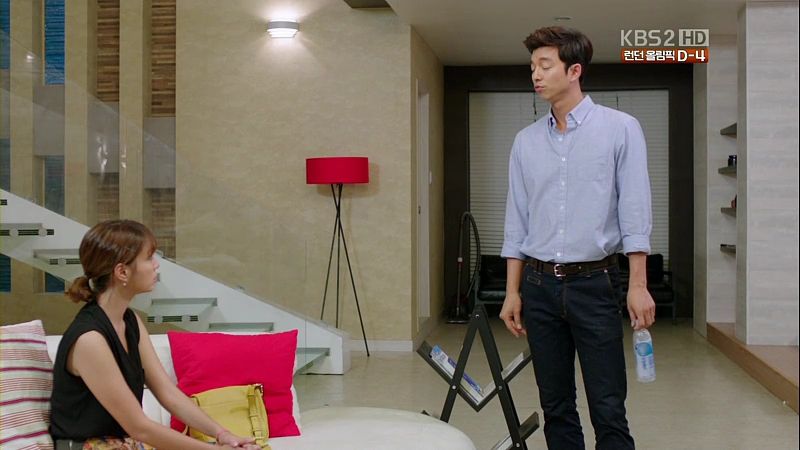 Kyung Jae tells Da Ran that Mari has told him about everything, that she married Seo Yoon Jae's body to take care of Kyung Joon. He'll keep pretending to be Yoon Jae, but he doesn't want her to take care of him in private. Da Ran asks if his memory will come back, but Kyung Jae just walks away and frosts the glass so she can't see him.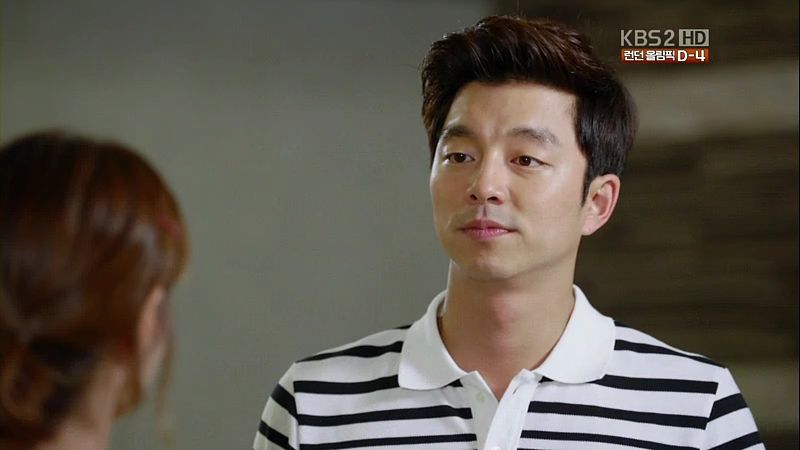 Da Ran heads to work the next morning, running into Kyung Jae in the living room. She asks to accompany him to the hospital, but he declines, claiming it makes him uncomfortable. Later Da Ran cooks for Kyung Jae but he refuses to eat any of it, only defrosting a pizza and eating it. She points out the pizza has mushrooms but he still eats it.
Da Ran asks if he's pretending to not remember like he said he would when they ate chicken and bread the other day. Kyung Jae keeps insisting he doesn't remember what she's talking about. Da Ran asks about the time being 10:10, but Kyung Jae looks at the clock and says its almost six. Da Ran asks if he's going to keep doing this on purpose?
Da Ran grabs the trashbag filled with their mementos and memories, asking if he remembers this. Kyung Jae lies that its just trash and goes to throw it out. He opens the bag outside and takes out a print out of the ticket to the moon he drew for Da Ran. He shoves it in his pocket when she comes out.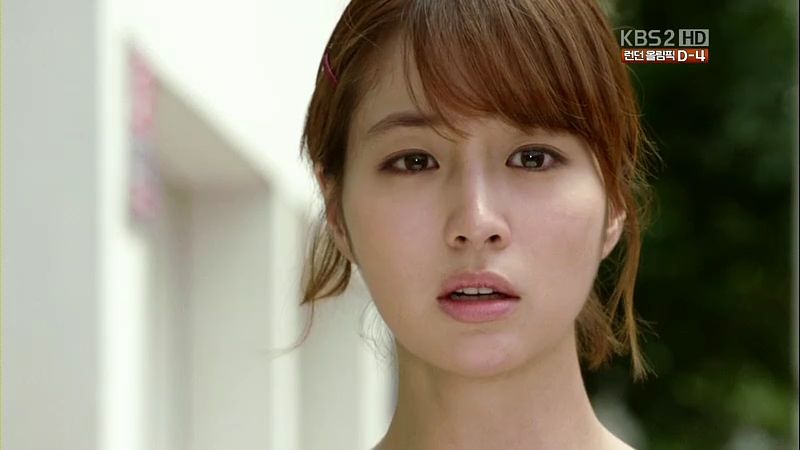 Da Ran pushes to stop lying about losing his memories. She is scared by this lie, but Kyung Jae insists he really doesn't remember, and then promptly tosses the trash bag in the garbage truck, which chew ups the sunflowers and the pandas. Kyung Jae casually walks back inside as Da Ran stares in horror at the items being destroyed.
Da Ran runs back inside and confronts Kyung Jae, asking if he insists on throwing away all their memories. He says yes, since he doesn't remember, then to him it's like none of it happened. He wants her to stop burdening herself with those memories and toss it away as well. Da Ran cries and asks if this is really what he wants. He says yes.
Kyung Jae closes the door on Da Ran and frosts the window, so she screams at him through the door that she'll do it, she'll throw her memories away like he wants. But she has so much memories that it'll take her some time to do it. We see Kyung Jae crying silently inside his room. He puts his hand on the door to go back outside but stops himself. Da Ran sits in her room and sobs her guts out, wondering how Kyung Jae could act like nothing happened between them.
Mari continues her delusional tour, this time roping Choong Shik in to taking pictures of her and Kyung Joon wearing couple Ts. She wants evidence of her taking care of Kyung Joon, imaging that he's a prince who will wake up one day and see Mari as a princess who has been beside him this entire time. She demands that Kyung Joon marry her.
Choong Shik tells Mari to ask for the wedding ring back from Da Ran. When Mari says she'll forget Choong Shik, he reminds her that love cannot be erased from the heart, and all the time she claims to have been taking care of Kyung Joon, in truth Mari was spending it with Choong Shik. If Mari forgets Choong Shik, he'll go get those memories back. Mari thinks to herself that she needs to keep Kyung Joon from finding his memories with Da Ran.
Kyung Jae and Da Ran meets with the Seo parents and finds out heartless Mom is ready to fully accept Kyung Joon after he wakes up. Kyung Jae points out that that Kyung Joon won't be happy to know the entire truth, but he needs to be told and the parents have to deal with the consequences rather than keep the truth from him.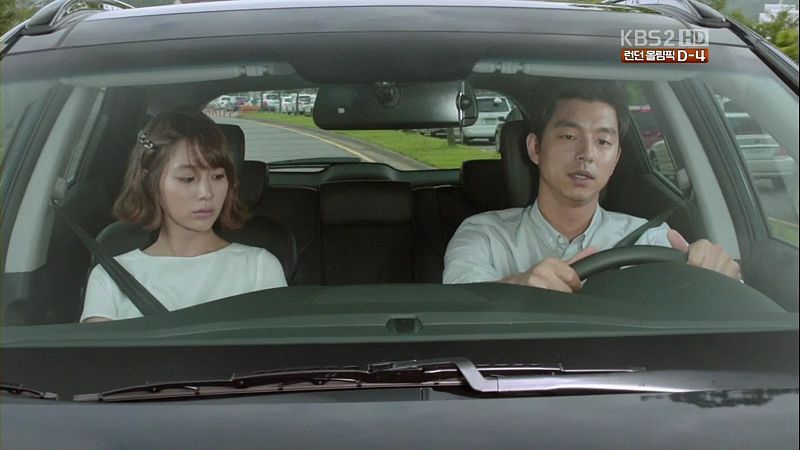 Da Ran asks Kyung Jae why he remembers the parents and other things that happened, but not his memories with her? He continues to stick to his story, and she says fine.
Back at home, she points out his favorite ramyun but he claims not to remember it. Da Ran plans to eat it all, and when the supply is depleted, then it'll all be over. They sit down to eat it and Da Ran is happy to point out that Kyung Jae enjoys it even if he doesn't say anything. She can tell from his expression.
At school, the Vice Principal talks with Da Ran about her transfer plans. Ae Kyung and Teacher Na overhear and grill Choong Shik, asking if something is wrong with Da Ran's marriage. Choong Shik quickly says all is well, but his worried expression betrays his words.
Kyung Jae asks Mari for a favor. When he returns to his own body and has forgotten everything, he wants Mari to prevent him from meeting Da Ran again. She promises. He also doesn't want to know anything about what happened.
Da Ran informs her parents that Yoon Jae is going to Germany by himself for treatment, while she is heading to the countryside to teach. Dad is disappointed in her, thinking that she's patched things up with Yoon Jae. Da Ran concedes she's being childish right now.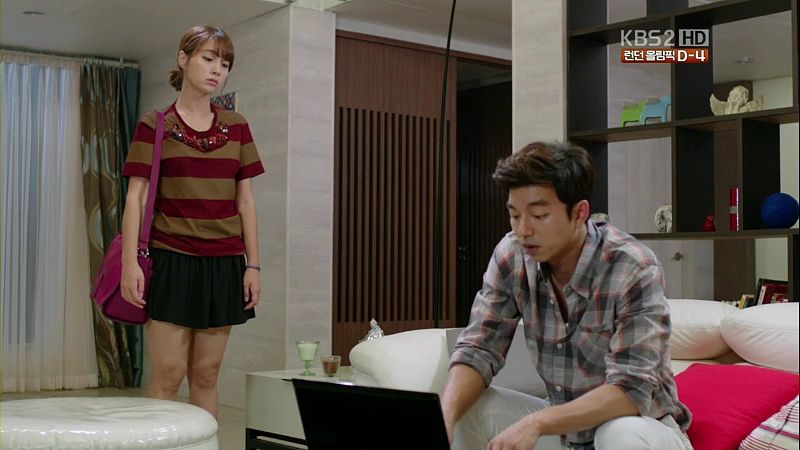 Da Ran comes home and sees Kyung Jae typing away on the computer. He's compiling a study guide for his parents to read so that when he wakes up, they can learn to be the parents Kyung Joon would want. Kyung Jae claims that Mari told him about his romance with Da Ran, but since he doesn't remember now, he tells her to let it go. Once he goes back to his own body, he's planning to leave Korea and never come back.
Da Ran says it was just a scandal, she was lured by him treating her well with songs, flowers, presents, things that make her heart waver. But it was embarrassing to her and now she's grateful Kyung Jae doesn't remember so she can pretend it never happened as well. You can see the hurt in Kyung Jae's eyes.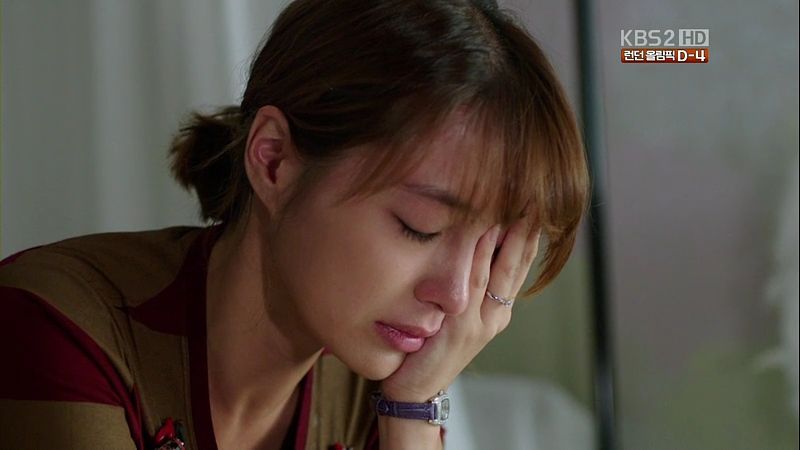 Da Ran goes to her room and cries, while Kyung Jae tears up in the living room.
Da Ran's family has breakfast and wonder about Da Ran and Yoon Jae's situation, hoping they can make up. Da Ran is still eating ramyum for breakfast when Kyung Jae walks out and informs her that he's off to meet Kyung Joon's uncle. Da Ran says she's off to take care of her own matters, and might not be home tonight.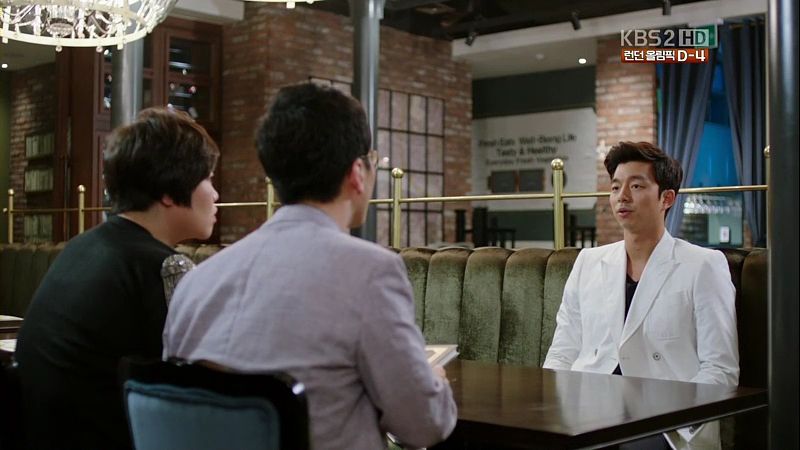 Kyung Jae meets with Kyung Joon's aunt and uncle and hands them a book of his mom's recipes. He tells them to run the restaurant well and Kyung Joon will likely forgive them for selling off his house to buy this restaurant. Kyung Jae pretends to be Kyung Joon and tells his aunt and uncle casually to take care of Kyung Joon once he wakes up.
As Kyung Jae walks home, Choong Shik is waiting for him outside. The loyal brother tells Kyung Jae about Da Ran heading to the countryside today to interview for a new job. He's disappointed in how Kyung Jae doesn't seem to care about his sister anymore.
Kyung Jae goes inside and frets, wondering what he should do. When he sees all the ramyun has been eaten and all her belongings packed in her room, he realizes Da Ran is ready to move on. Kyung Jae tries to convince himself its fine for her to move on and if he never sees her again, since he's going to forget her anyways. But then he can't handle it so he gets up and rushes out. Kyung Jae goes in his car and takes off.
Da Ran takes the bus to the countryside and arrives at the school. She smiles when she sees sunflowers growing in the courtyard. Kyung Jae arrives and silently stays behind her. Da Ran goes in for her interview and when asked about why she wants to work here when she has a husband working on Seoul, Da Ran reveals she is separated from her husband.
As Kyung Jae walks around the school waiting for Da Ran, he happens to hear two teachers discussing Da Ran interviewing her because she's getting divorced. They think she should stay in Seoul since the countryside would make her the target of more gossip. Kyung Jae rushes into the interview and takes Da Ran away before she can finish her interviews.
Da Ran asks Kyung Jae why he's interfering, but he demands to know why she's throwing her good life in Seoul away to come her to the boondocks. He will take care of things so she can continue with her life the way it was. Da Ran refuses, intending to do things her way. She cannot pretend nothing happened, even if she wishes she could so it was easier. She knows that by coming here, even after Yoon Jae comes back, she's not going to return to the way things were with him.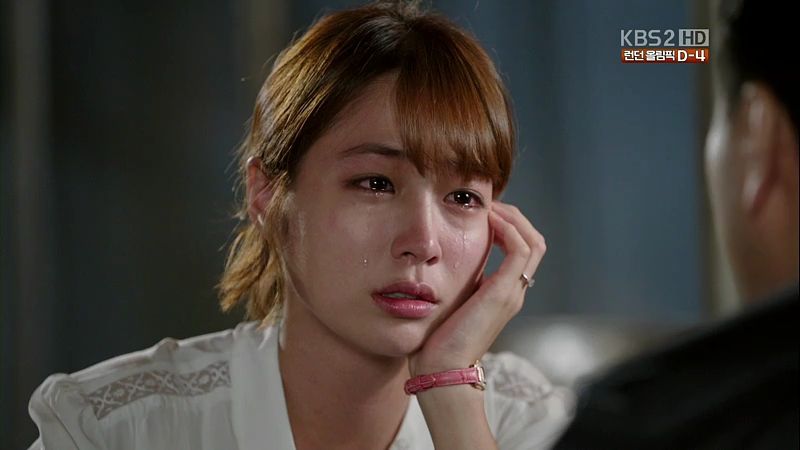 Da Ran's dad finds his daughter and asks what she wants, to stay with Yoon Jae or leave him and move to the countryside. Da Ran asks about her dad's attempts to run away from her mom when they were young. If her mom had not continued to pursue him and moved on, what would he have done? He thinks he would have moved on, but Da Ran doesn't think so. She thinks her dad is just like her, they would be in love with that person forever. Da Ran cries, because she doesn't think there is a place far enough in this world she can run away to.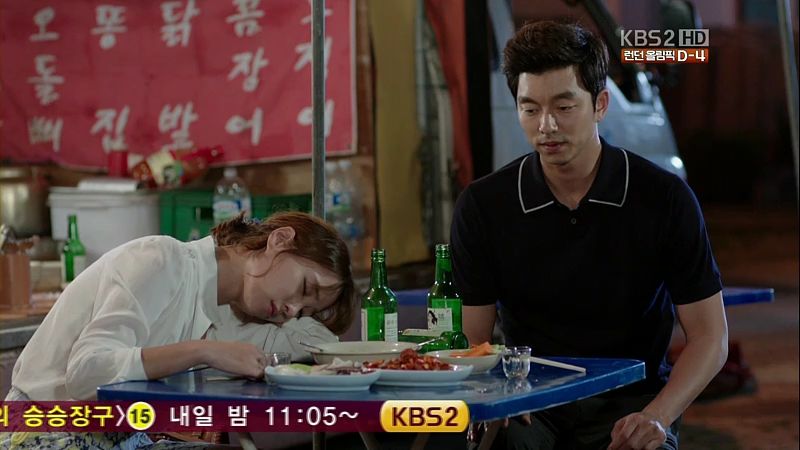 Kyung Jae gets a call from Da Ran's dad and heads to the ponjanmacha to pick up Da Ran. She's drunk and sitting at the table. Da Ra wonders why he's here is he's going to act like he forgot. She'll let him pretend he doesn't remember because she likes him so much that she will endure this on her own. Da Ran hugs Kyung Jae and cries, asking him to please remember her.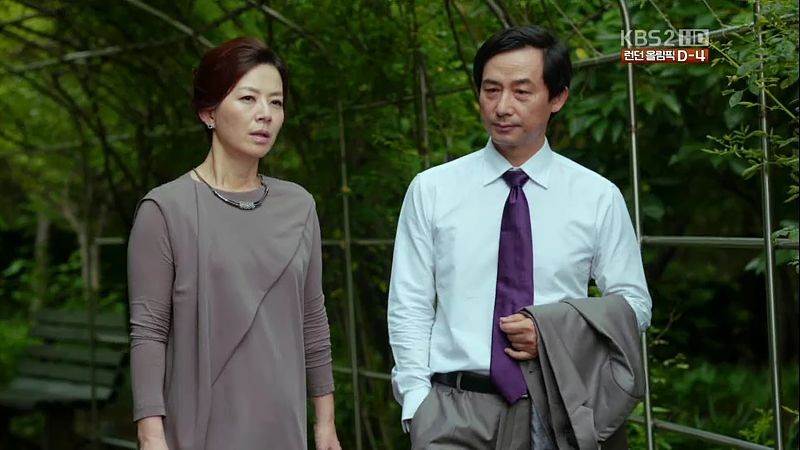 Yoon Jae's parents take a walk and discuss having dinner with Da Ran's parents before leaving for Germany. Yoon Jae's mom reveals that Yoon Jae and Da Ran's marriage was never registered, which leads her to think that Da Ran intended to keep her promise to leave Yoon Jae once he was back to normal. Dad asks what could be the problem between Da Ran and Yoon Jae. They think they will learn the truth tonight at dinner.
Da Ran informs Kyung Jae to skip tonight's dinner since she's planning to tell the parental units that she's leaving Yoon Jae. Mari finds out from Choong Shik that the Gil and Seo families are having dinner tonight and Choong Shik thinks something big will go down. Mari wants to attend, claiming she's Kyung Joon's family.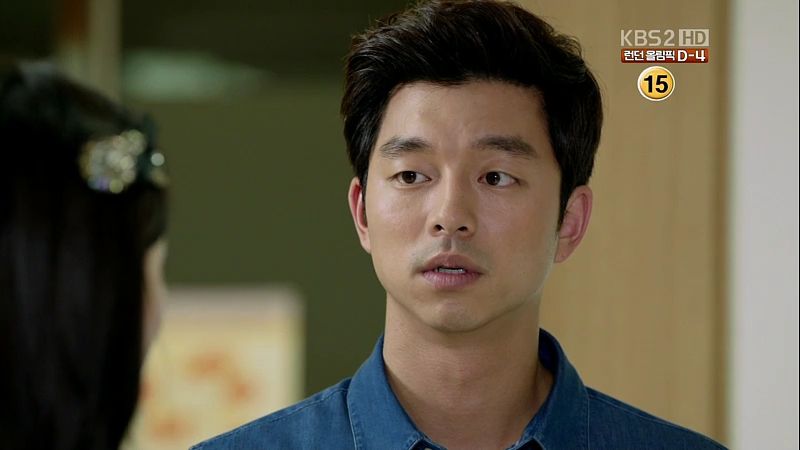 Kyung Jae confronts Mari and demands his watch back. He wants to return it to Da Ran so that she can finally let him go. Da Ran walks out of school and sees Kyung Jae waiting for her beside the car. He asks her to get in the car so they can settle something before she goes to see the parents alone.
Kyung Jae drives Da Ran to the lakeside where Kyung Joon took her before the accident happened. He thinks this spot will be where his memory restarts once he goes back to his own body. He firmly believes the soul switch back will take away his memories of their time together, the reasoning for why Yoon Jae hasn't woken up in Kyung Joon's body.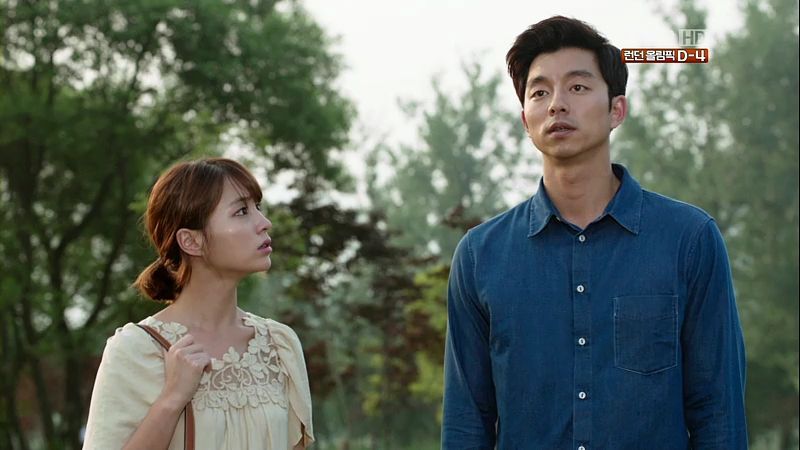 Kyung Jae asks Da Ran to turn back the clock mentally in her mind and return to the moment by this lake. He takes out the watch and turns the clock hands to 10:10. This watch won't exist after the switch, so she needs to erase her love for Kang Kyung Joon. He will turn things back to the way it was, so she needs to return her memories to this moment when she was standing here waiting for Seo Yoon Jae to come answer her question.
Kyung Jae throws the watch in the lake to Da Ran's horror, and then walks away. He drives off without Da Ran, trying hard to not tear up in the car.
Da Ran numbly stands by the lake and thinks about all the shared memories with Kyung Jae that will disappear – the wedding photo shoot kiss, him putting the ring on her finger, listening to the walkman together, Kyung Jae whispering to her back in the tent to remember him after he disappears.
Da Ran thinks back to their share kiss and starts to cry. She rushes into the lake and starts to search for the watch.
The two sets of parents are meeting at Kyung Joon's uncle's restaurant. He is still upset Da Ran's mom doesn't recognize him. Aunt comes over and they discuss how it's such a silent awkward meeting. The parents all wonder why the kids are late. Choong Shik and Mari arrive and note that the guests of honor is still missing.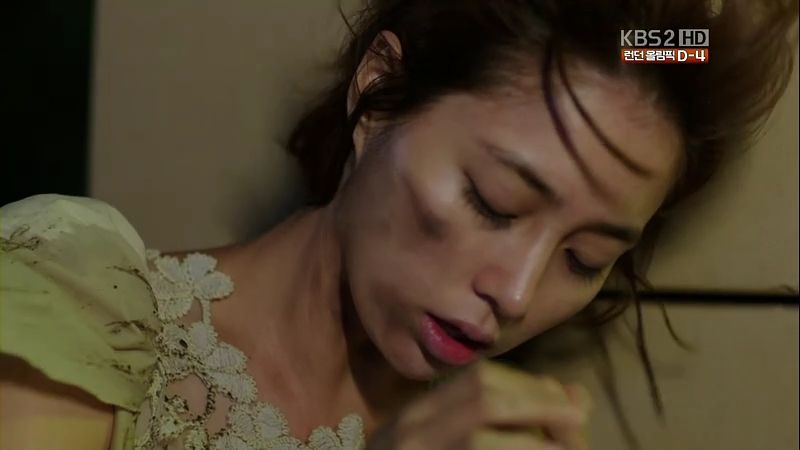 Da Ran stands by the side of the road all dirtied, grasping the watch tightly in her hands. She flags down a truck and hitchhikes back to Seoul in the back of the truck. She blows on the watch face and wipes it clean. Kyung Jae arrives at the restaurant. Da Ran runs through the streets of Seoul. A nurse sits by Kyung Joon's bedside.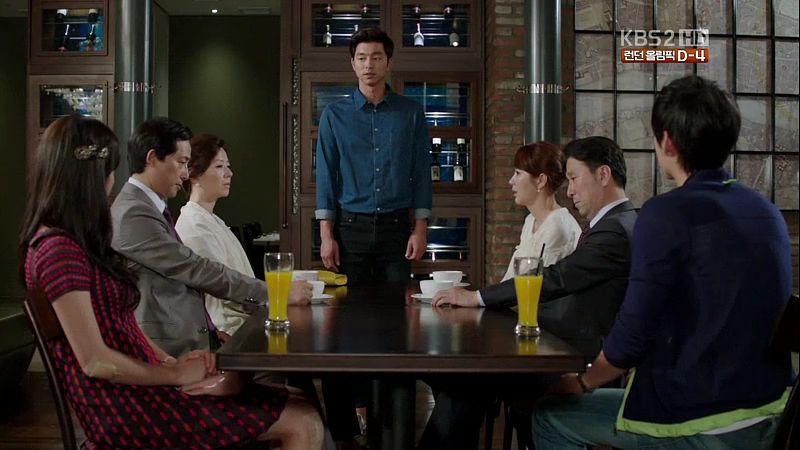 Kyung Jae tells everyone assembled at the table that he's off to Germany for treatment, and then he'll return to Da Ran and everything will go back to normal between them. He will hold onto her tightly. He explains that Da Ran isn't cheating on him, saying that it's a misunderstanding.
Choong Shik asks if there is no KKJ then? Yoon Jae's dad asks who KKJ is and Yoon Jae's mom explains that Se Young saw Da Ran cheating on Yoon Jae with KKJ. Da Ran's mom looks mortified. Kyung Jae speaks up and says there is no KKJ in this world.
Which is when Da Ran runs inside disputing that assertion, she says there is such a person. Everyone gapes at the dirtied Da Ran. At the hospital, Kyung Joon's vital signs start to spike and the nurse rushes out.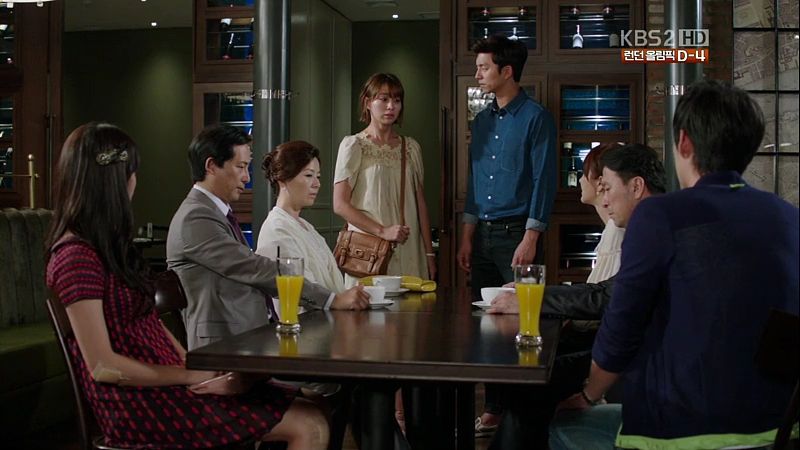 Da Ran confidently tells the entire table that the person in question does exist. He made her heart always stay at 10:10. He held her hand and they crossed an ocean that can't be crossed. He took her to space and beyond. Everyone stares at her, with Da Ran's parents looking absolutely horrified.
Da Ran muses that she must be crazy to them. But she can't pretend it didn't happen, so that is why she is telling everyone here. She wants them all to remember what she said so it can't become something that didn't happen. Da Ran proudly says that she loves KKJ. She then turns and smiles at Kyung Jae, who is tearing up as he stares at her.
Thoughts of Mine:
Even as we're right at the cusp of this drama wrapping up, Big continues to confound my expectations, in good and bad ways. I was hoping for a switch back even if it happens towards the end of this episode, but I didn't get one. I wasn't expecting Da Ran to announce to the Roman circus that she loves KKJ. The only way she could top the bombshell of that announcement is to follow up with identifying KKJ as Kang Kyung Joon. Which I doubt will happen. Chances are Kyung Jae will drag her dirty loving butt out of there, or something will arise to cause the group to disperse. But it would be beyond hysterical to watch the parents gape at their daughter-in-law announcing her love for her newly discovered comatose brother-in-law, all while her husband stands right there. I know what I wrote sounds insane, but we all know its not because we've been watching the drama and understand how everything has arrived at this point.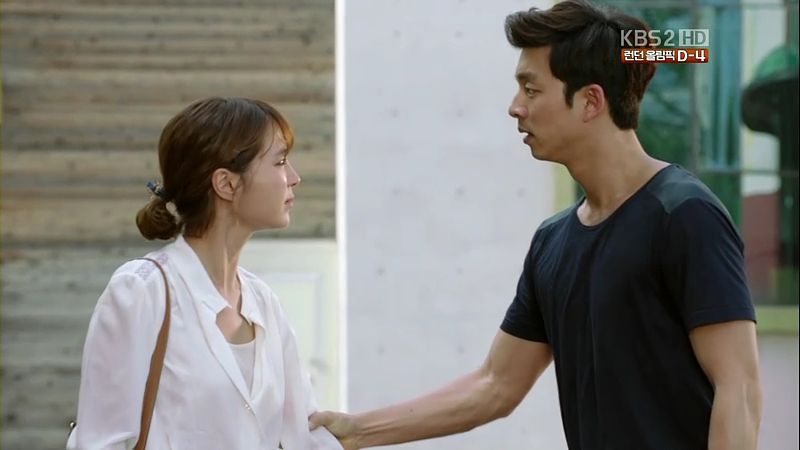 Da Ran is officially my favorite Hong Sisters heroine. Period. You know what her actions said during this episode? She is saying "no one can dictate what my heart wants and how best to live my life." Kyung Jae cannot arrange her memories for her so she can go back to Yoon Jae. She is not afraid of seeming like a feckless wife in front of the parents who know nothing. She is not afraid of Kyung Jae's faking memory loss and persistence in throwing all their shared memories away. She has the inner conviction to hold onto to HER love for Kyung Jae and HER memories of their experience together. I applaud that with both hands raised, kudos to her for daring to love and now daring to accept the consequences of her actions. I hope Kyung Jae finally realizes that the woman he loves is stronger than he gave her credit for, and she won't be devastated when he goes back and maybe loses his memory. She is a woman who will find him again.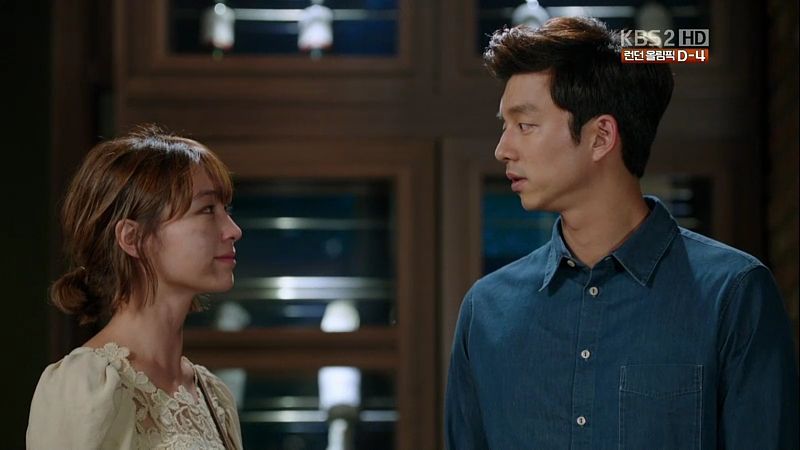 I feel like so much of what happened during the last few episodes could have been condensed so that the drama could narratively move much faster, and maybe add more storyline to it. But what the drama has done from the beginning is to eschew things happening and instead focus on Da Ran and Kyung Joon's emotional connection, maturation, and struggles. It's crystal clear that episode 15 was all about getting Da Ran to break out of her passive state and dare to take control of her life. When she waded into the lake, I was seriously crying tears of happiness for her. When she announced her love for KKJ at the end to everyone, the look of pure joy and contentment on her face was breathtaking to behold, despite how dirty she was from head to toe. Here is a woman who has the courage to love in the open, which is far from where she started at the beginning of the drama always waiting for Yoon Jae.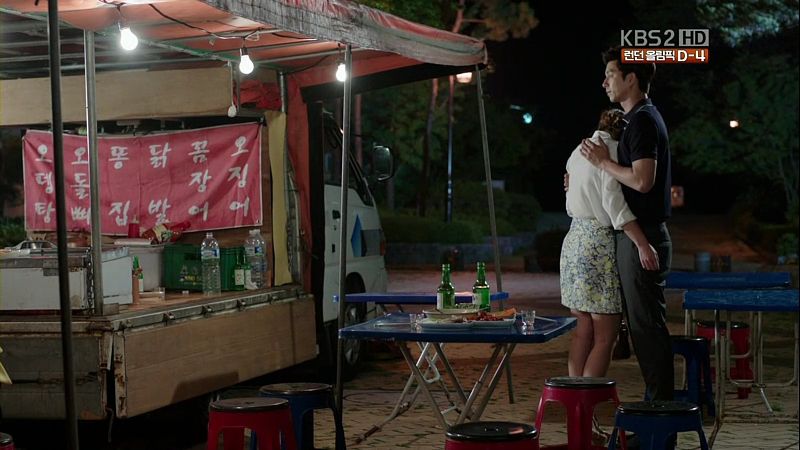 I genuinely don't know how this drama will end. All I know for sure is that even if Yoon Jae lives, Da Ran has effectively ended any possibility for him. She'll either be alone and move on, or she'll find Kyung Joon again. But she's not leaning back on the easy way out, to stay married to Seo Yoon Jae and pretend to the world that the magical journey she took with Kyung Jae never happened. I was annoyed Kyung Jae tried to feign memory loss to push her away, but Da Ran never really believed him so it became a struggle about him pushing her to return to the past. But who can return to the past? Isn't life all about moving forward, even if we want to stay put, or long for the more idyllic times long passed by? Memories are our only link to the past, and it is Da Ran's memories of her love story with Kyung Joon that remains even if he doesn't remember her. Will the magic pink shooting star of Miracle streak across the sky once again and return things to the way it should be going forward? We'll find out tomorrow.