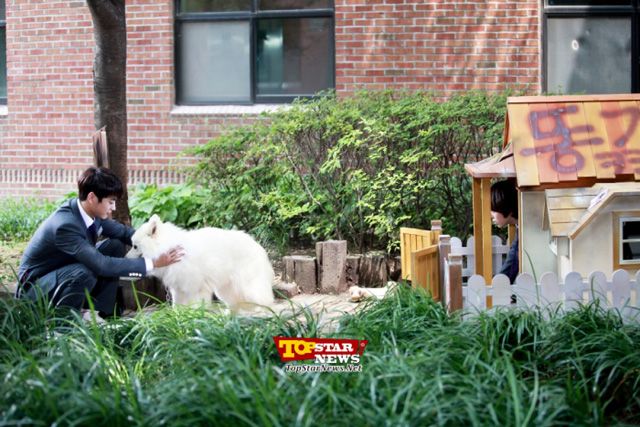 I'm going out on a limb here and throwing out the possibility that, despite being pack to the gill with SM Entertainment Idols, the upcoming Hana Kimi remake To the Beautiful You might actually be good. I base my conjecture on two things: (1) this first set of stills between leads Min Ho and Sulli look cute and chemistry-laden, and (2) everyone's favorite "ore wa homo ja nai" Nakatsu will be played by tremendously talented rising young actor Lee Hyun Woo, who rocks a bowl haircut until I think it looks good on him. Honestly, Sano and Mizuki were never really central allure of this story, which mainly revolves about the funny shenanigans in the all-boys boarding school, with a side of romance. It's more friendship than anything, and I'm assuming that since many idols in the cast are already same label mate, plus all around the same age, they can fall back on real life camaraderie to sell this story to me. Even if they can't act, at least they can be themselves onscreen. I'm getting more and more on board this drama despite my better judgment. C'mon SBS, throw me another teaser trailer to hook me right and proper. For now, these stills will do. I'm loving how she literally crawls out of his doggie's doghouse.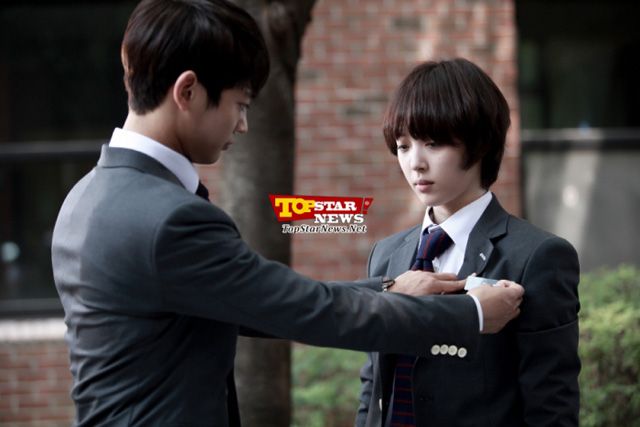 Check out the recent photo spread of Min Ho and Sulli for Vogue Girl. I'm vastly amused by their identical haircuts and nearly identical expressions. Which only goes to highlight their facial resemblance. I don't mean Sulli looks boyish or Min Ho looks feminine. Far from it, both are rightly presenting their genders. I just have this odd perception that they look like male-female versions of each other. Or maybe not, maybe it's just the pretty clouding my vision. If they keep up this simmering chemistry, they'll hands down win the best drama romance versions of Sano and Mizuki.
© 2012, ockoala. All rights reserved.