Ahhh, Song Joong Ki. What a great way to end a busy week with the first set of stills from Nice Guy, which is Song Joong Ki's well-deserved first drama as the leading man that he so ably demonstrated over many dramas in the past four years that he's capable of being. Which is why I think his little doppelganger Shin Won Ho needs to be patient and slowly earn himself leading man status, too early and too fast and we've got Yunho and Changmin situations on our hands. Doesn't Joong Ki look adorable as a happy-go-lucky medical school student?
It feels like yesterday when I first laid eyes on Song Joong Ki in Triple (with what still feels like the most unsatisfying OTP ending I can recollect) and realized immediately what a talented scene stealer he was. NG has plenty of time to film prior to its early September premiere date, so I hope writer Lee Kyung Hee is tightening up her script because I really don't have much energy left to fall in love with a drama with a flawed script. If there is anyone capable of creating a meaningful melodramatic love and revenge story, it would be Lee Kyung Hee. I'm so excited for this its ridiculous.
Below are the official agency pictures from Song Joong Ki's fanmeeting in Seoul last week. It's going to be amazing to watch this genuinely nice guy onscreen and off turn himself believably into a ruthless lady killer with revenge on his mind. Song Joong Ki has this way of making himself appear younger or more mature with just a sweep of his hair and a look in his eyes, which is what I imagined my Shin being able to do even better in a few years than he already can do.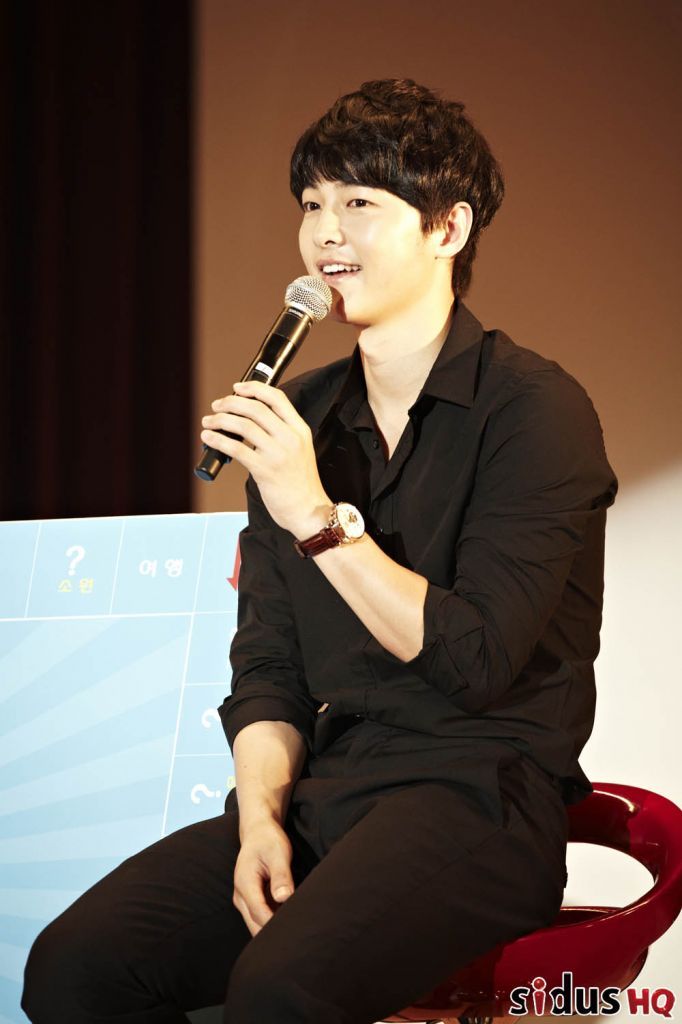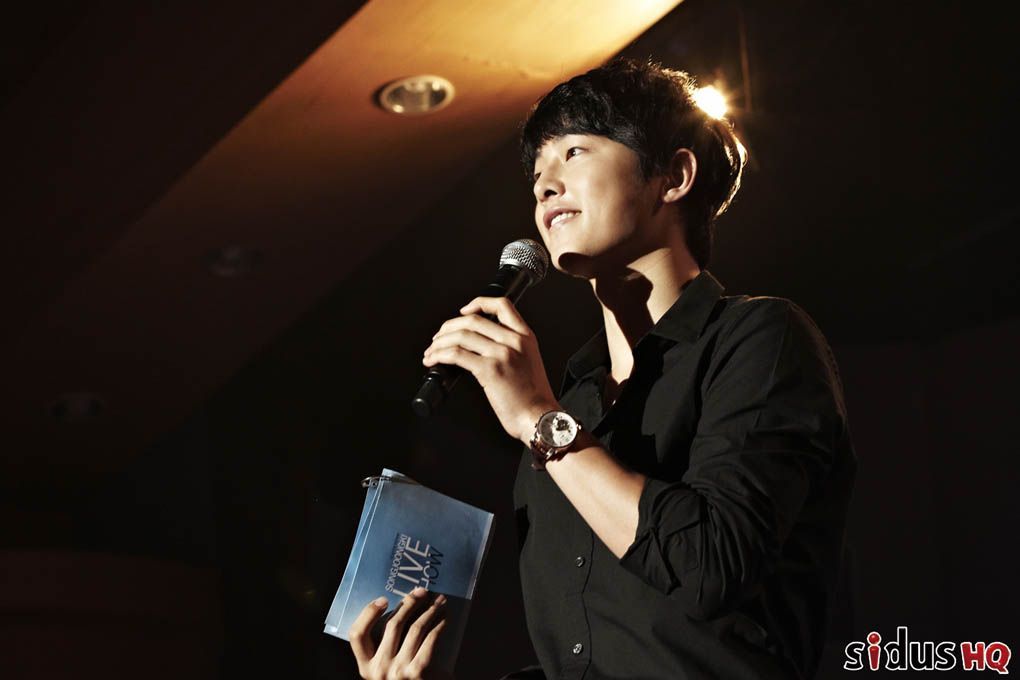 [Credit: all stills from Sidus HQ]