Buh? Okay, this is one pairing I've never considered in a million billion years. Not that I object, but somehow this has never crossed my mind when I do my fun dream pairings when I'm trying to go to sleep (as opposed to counting sheep). Park Shi Hoo is reportedly in talks and considering taking on the male lead of the upcoming SBS weekend drama Cheongdamdong Alice. The leading lady has been widely rumored to be Moon Geun Young, though her agency has merely confirmed that she is seriously considering the drama but has not yet committed. The male lead will be the owner of a luxury goods store in Cheongdamdong (a tony area of Seoul), while the female lead is a young fashion designer that has taken to making knock off luxury goods for a living, and their is a love that crosses social status and income barriers. It's weird that I can already see Park Shi Hoo and Moon Geun Young in those respective roles, but my worry remains that the story construct sounds sooooo cliche and Cinderella up the wazoo. The casting will likely be confirmed shortly as this drama is scheduled to premiere in December following Five Fingers.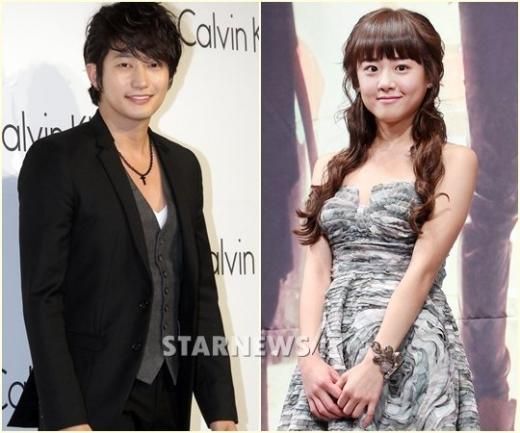 While the drama will be adapted from a popular trendy novel Cheongdamdong Oduri (Audrey, ala Audrey Hepburn's style), I've seen enough adaptations crash and burn despite coming from solid source material. Plus the fashion theme is littered with truly shiteous carcasses of K-dramas (Style, Fashion King, Cinderella Man), that even hearing it'll be set in the fashion world leaves me quivering in fear. I'm caught between wanting my Geun Young to hurry up and return to me, and not wanting her to take a project that will end up being a screenwriting failure. As for this possible pairing, I'm game for it. Moon Geun Young rocked some amazing chemistry with Kim Rae Won despite their vast age difference, and Park Shi Hoo is capable of having chemistry with inanimate objects. I remain in "wait and see" mode on this project and rumored cast.
© 2012, ockoala. All rights reserved.