I'm having too much fun on my vacation that episode 6′s general crapitude doesn't bother me anymore, other than a sense of what-could-have-been with Rich Man, Poor Woman's story development. I don't need the OTP to get together or even the story to be romance-focused as opposed to toggling office-driven plot twists, what I do need is for whatever is told to be compelling and make sense. So far Asahina's takeover plot of Next Innovation is all sorts of ridiculously overwrought (he smashes his foot!) and extreme (he'll tank NI just to wash out Hyuga's shares). I thought the guy was smart (and he was introduced as such), but suddenly he's become a thumb-twiddling villain that thinks with his simmering jealousy. I don't doubt he's got issues playing Hyuga's number two, I just think it laughable that one put down from Sakaguchi could flip the switch on him.
I just want the drama to get back to what it does best, which is show Hyuga trying to figure things out and Makoto's different perspective helping him along. I even want the missing-mommy bit to come back to play. Hello? He's been looking for her for years, and now that Makoto has told him where she lives, he doesn't even go find her? A day trip would be fine. Anything other than hanging around his house where Yoko can make a sneak attack and show up with her smiles and wine and take advantage of him being down. Until episode 7 redeems the dorama for me, I'm off to stare at more cute pictures of Hyuga-Makoto as well as listen to Miwa's OST for the drama. Below is the download for the entire single release, including the English-remix version of the theme song "Hikari e".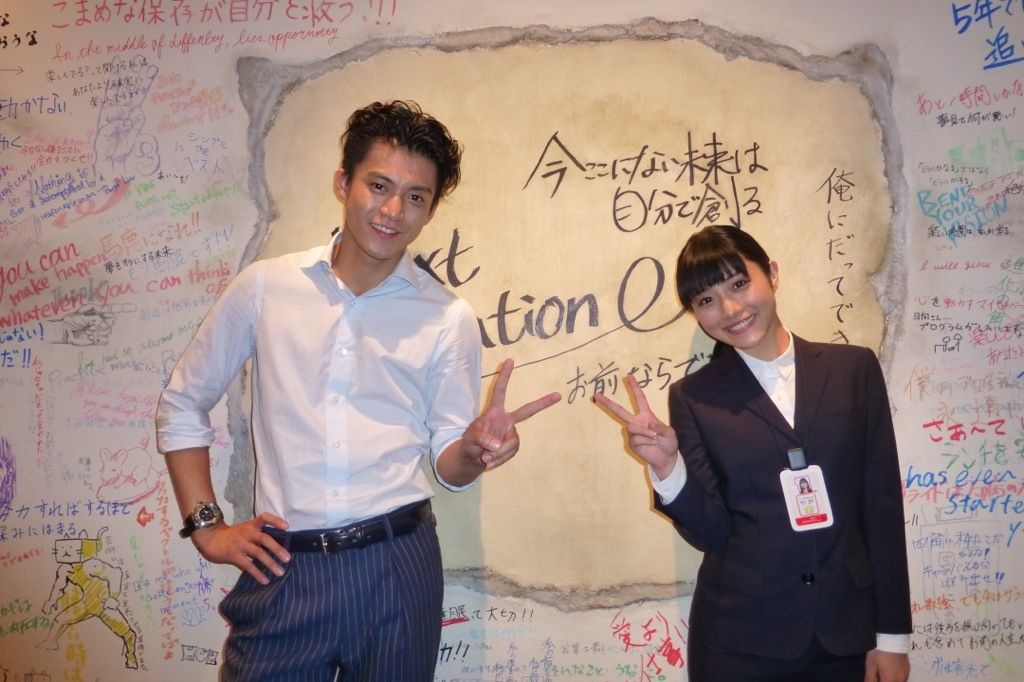 Download Miwa's new 5-track single "Hikari e" here (mediafire zip with password: DiRinzuki):
1. ヒカリへ (Hikari e)
2. Napa
3. HiKARiE (Remix) ~English version~
4. ヒカリへ ~instrumental~
5. 僕が僕であるために (bonus track) (Boku ga boku de aru tame ni)
© 2012, ockoala. All rights reserved.