Kyaaaaaa, Koala Epic Flail Alert! My perfect precious Moon Geun Young has just confirmed her onscreen return in the SBS weekend drama Cheongdamdong Alice, and her rumored co-star Park Shi Hoo has also confirmed. Double yay, and really, which guy would turn down the chance to work with Geun Young? Though truth be told, my dream ideal pairing would actually be if the two leads of Nice Guy swapped with Alice so that Moon Geun Young was paired with Song Joong Ki, and Moon Chae Won and Park Shi Hoo did a modern drama together and make all the fans of The Princess's Man over-the-moon with joy. But I'll not look a gift horse in the mouth after waiting nearly two years since Mary Stayed Out All Night for Geun Young to pick her next acting project. Alice won't air until December following Five Fingers, though right now the insane behind-the-scenes drama of FF will surely only raise the interest in Alice. Read on for a glimpse of the two lead character descriptions.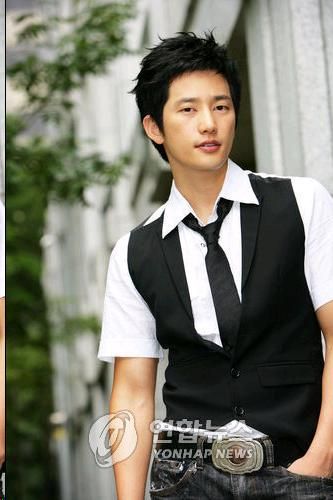 Moon Geun Young plays Han Se Kyung, a bright and hardworking girl who believes that only with ceaseless effort can she carve out her place in the world. After countless job interviews she finally gets a job with a fashion design company. But she doesn't become a fashion designer, but instead has the inglorious job of being the errand girl for the elder company president's wife. This causes her to reflect on her life so far. Park Shi Hoo plays Cha Seung Ho, a young executive and heir to a large luxury goods company in Korea, and supposedly he comes complete with a devastating formerly relationship baggage. Of course they get involved in a romantic relationship. To be frank, nothing about the story of Cheongdamdong Alice sounds intriguing or meaningful, and is about as cookie cutter of a K-drama Cinderella story as it comes. I put my faith in Moon Geun Young choosing this drama as her comeback project, so she must see something special in the story and/or script. I'm pretty much all in come hell or high water, and since Park Shi Hoo is such a kissing bandit in dramas, I expect tons of making out to transition Moon Geun Young into fully mature and sexy drama roles.
© 2012, ockoala. All rights reserved.