One thing that I love about J-ent is how it's range of leading men span the spectrum from oh-holy-so-good-looking to HOMG-where'd-he-come-from-but-he-sure-can-act. Whereas in Korea and Taiwan the leading men tend to just be very pretty, all of them so very pretty and sometimes indistinguishable from each other in style and aura. This led me to remember a series of fun CFs and ad campaign Shiseido did for its Uno Fog Bar line of men's hair care and skin care products, where the company managed to gather four A-list leading men in Oguri Shun, Eita, Miura Haruma, and Tsumabuki Satoshi together. The four of them manage to personify the point I was making – Shun is the handsome leading man, Haruma is the pretty young thing, Eita is the weird quirky grows-on-you guy, and Satoshi is the adorable cherubic boy-next-door. Rewatching these CFs just confirms that I can watch these four say "shu" (the noise that hairspray makes) and primp all day long. Enjoy the fun CFs and pretty pictures below!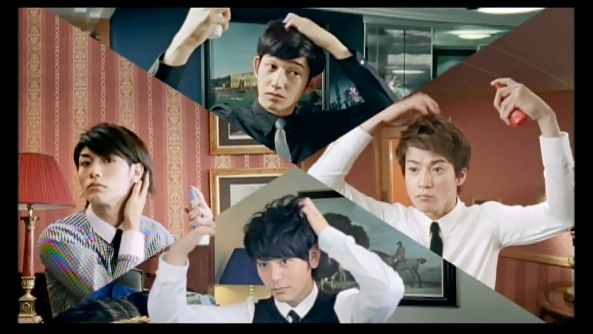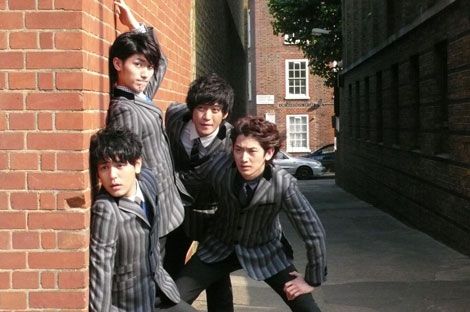 Uno Fog Bar Boys Dancing CF and Making-Of Video:
Uno Fog Bar Boys in London CFs:
© 2012, ockoala. All rights reserved.