Sometimes a coupling works well in certain mediums but I have no desire to see it transcend beyond that. Kang Ji Hwan and Son Dambi was just paired up for a W Korea pictorial that supposedly depicts a pair of mysterious lovers. With black and white pictures and scenes shot in a hotel with the couple being all sexy and sultry, I guess that does amp up the mystery factor. I think they look fantastic together, chock full of chemistry and visually just a stunning pairing. But I do not ever want to see them act together, mostly because I think Son Dambi is a really bad actress (I watched all of Dream), though she could have improved since then in Light and Shadows. I finished watching Kang Ji Hwan's recent movie Runway Cop and while it was mildly entertaining, overall it was just silly and boring.
I enjoyed watched Ji Hwan ham it up, and his reuniting with Sung Yuri is as wonderfully fun and chemistry-laden as when they did Hong Gil Dong together years ago, but that's about it. Son Dambi is prepping for her upcoming album so that should be a nice change of pace for her after doing a 60+ episode primetime drama. No news on Kang Ji Hwan's next project, but I'm hoping that it'll be a drama rather than a movie. Perhaps a melo after the rom-com that was Lie to Me, or something along the lines of a thriller. Actually…..the drama adaptation of 7th Level Civil Servant (titled The Secret Lovers) is still without a lead, and the movie version is currently available so he can always give that character another go. Whatever he picks, I'll be the first the line up. Until then, I can ogle him to my heart's content in this pictorial.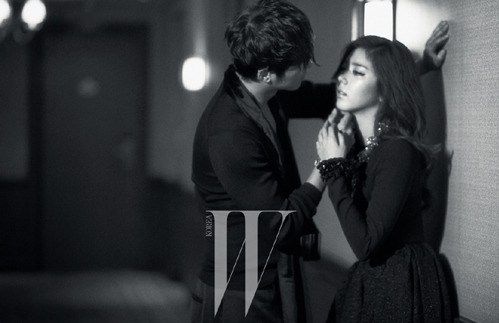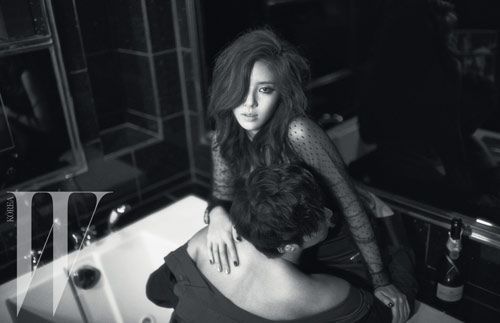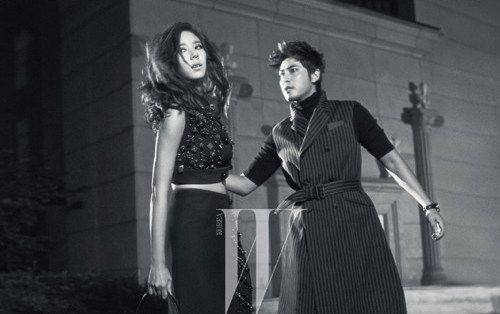 [Credit: W Korea magazine]
© 2012, ockoala. All rights reserved.