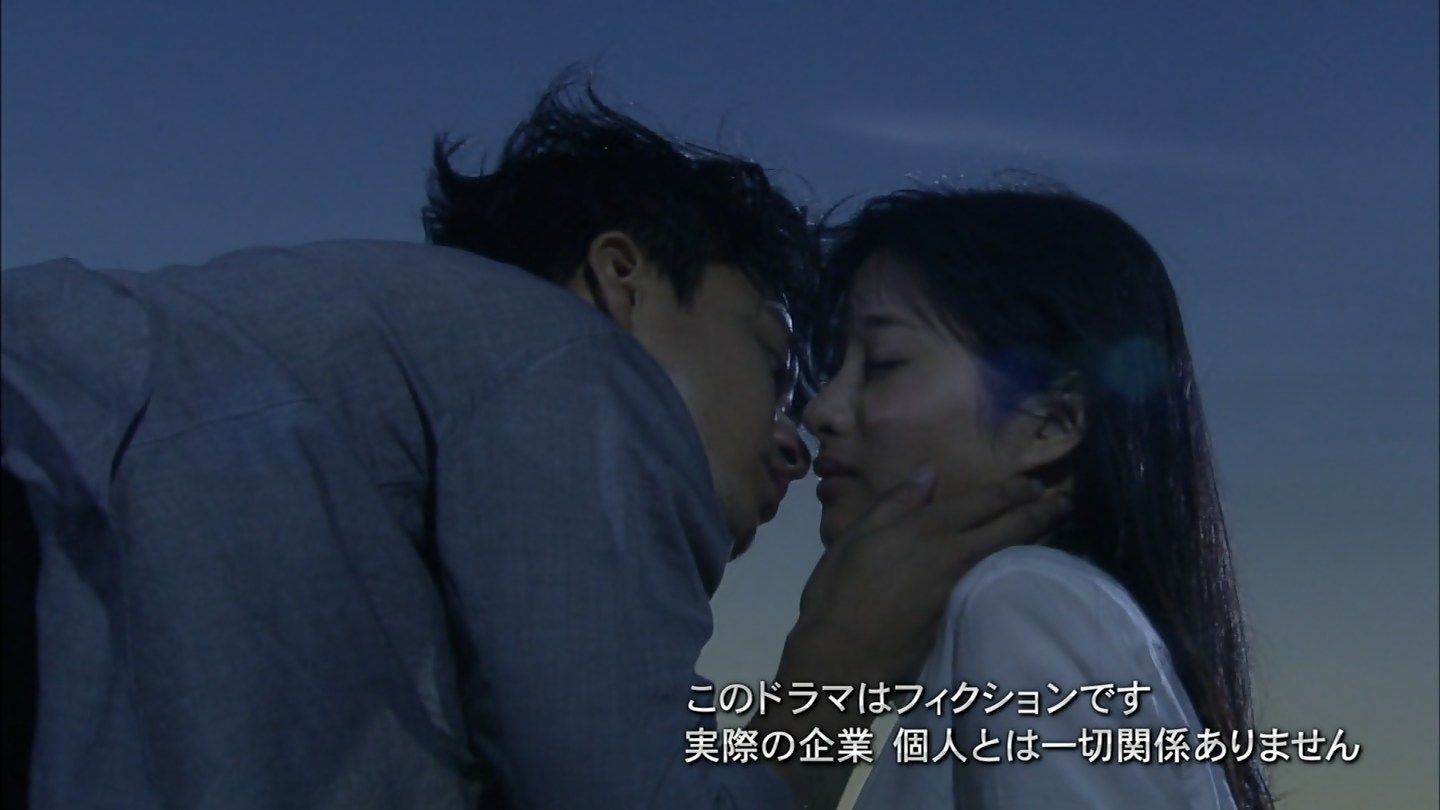 I don't know if anyone else feels this way, but I'm sorta okay with Asahina pushing Hyuga out of Next Innovation. Hyuga is not measured by what he has achieved or accumulated in terms of success or wealth, but by his desire to innovate and create. This is a man who would have no problem doing it all over again, especially now when he has Makoto by his side. I also think this stumble for Hyuga is necessary for him to further mature and accept that he can't succeed simply by talent and steamrolling his way through corporate life. Whereas he had Asahina around to smooth his edges before, now he needs to find a way to be both the brains and the heart of his own professional career. This is where Makoto truly is an integral part of his life, because meeting her has allowed him to lower his emotional barriers and connect with people finally.
Hyuga isn't antisocial by choice, but having face recognition disorder has hampered his social skills in the past. Now he can forge ahead by trying to be a whole person rather than focus only on his mental acuity while letting Asahina fill in the EQ side of things. But just because I'm fine with Hyuga's reboot doesn't mean I'm fine with what Asahina did to Hyuga. Just because I like the end doesn't justify the means, and looks like episode 9 of Rich Man, Poor Woman will keep piling on the Asahina siblings annoyance factor. Yoko really tries my patience, at times I'm fine with her, and other times I want her to go die in a fire along with her reptilian brother. As long as I get a kiss between the OTP, then everything else I can handle.
Written preview for episode 9:
After being pushed out of Next Innovation by Asahina, Hyuga storms out of the farewell party. Makoto chases after Hyuga and tells him that she wants to leave with him. She gets on the back of his motorcycle and the two of them ride off. Hyuga wakes up at the beach where the sun is setting, with Makoto tightly pressed up next to him. In this awkward moment, Hyuga sees a plastic bag fly onto Makoto's face and he laughs, staring at her.
The new President of Next Innovation Asahina faces the media and his plans for the personal file project is complimented as "the true master revealing himself", which makes Asahina smile. The project partner JI Technology complains that the cost for the personal file project is still too high so Asahina changes the interface. He introduces the new interface at the presentation to the Ministry, and Vice Minister Fujikawa points out that Hyuga's original interface was better, but Asahina remains unmoved.
Yoko finds Hyuga and apologizes for what her brother did. She hands him the USB containing evidence that Asahina leaked the personal lifes. Hyuga isn't interested in that and tells her there is no need for her to apologize, because there is an idio who wants to follow him.… Yoko hears Hyuga talk about his feelings for Makoto and it arouses her jealousy. She brings Hyuga out and Hyuga sees Asahina and Makoto casually smiling and talking with each other. Hyuga is rooted in place and stares at them………
© 2012, ockoala. All rights reserved.