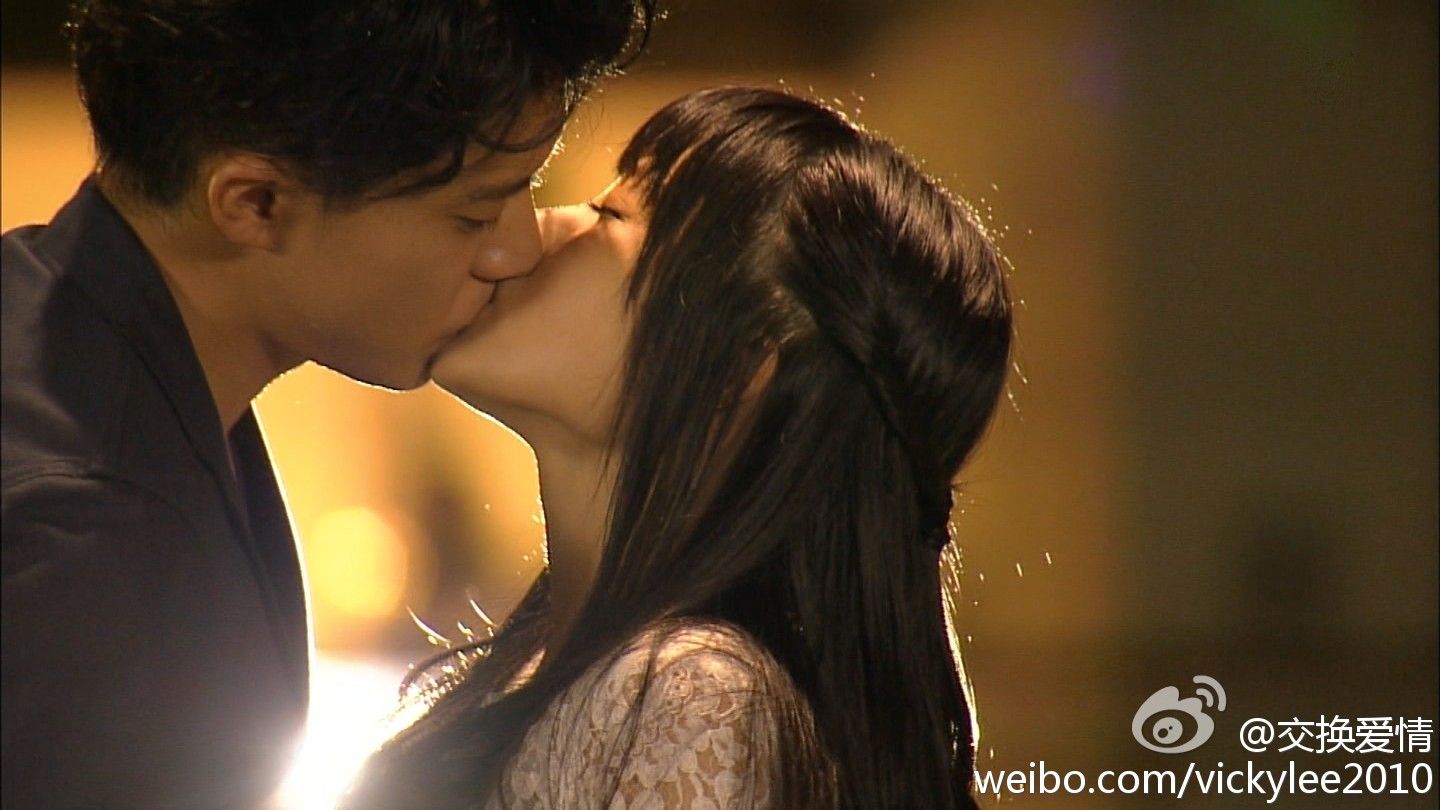 I haven't done a live airing baby recap since Lie to Me ended, because rarely does a drama ever beckon me to break from routine and have the urge to get a recap, ANY recap, out as soon as possible. Rich Man, Poor Woman episode 11 has done it, baby. This dorama has managed to end utterly perfectly, leaving me content and satisfied that all the loose ends were tied up (albeit in typical drama fashion where wrongs are forgiven and challenges are overcome). I'm sorry if the super kyaaaaaaa kiss screencap above annoyed the spoiler-phobes out there, but I've been waiting eleven weeks for those two to suck face that it would gnaw at me if those two gorgeous and perfectly paired up people can't top the post together.
I love that the end of this dorama really stayed true to the fundamental truths about life that it laid out in episode one. Makoto needs to have the courage and conviction to make her own professional destiny, Hyuga needs to understand humility and reliance on others is not a weakness or something he is incapable of, Asahina finally finds the contentment he was seeking not as a leader but as a equally capable partner, and Yoko can keep on cooking and we'll all be happy for her. In the end, RMPW was mostly all I had hoped it would be when I first started recapping, and the little blips and stumbles only made it so much more winning because its not perfect and needn't be. I will miss the gang at Next Innovation, but will sleep well tonight knowing that Makoto and Hyuga ended up both personally and professionally exactly where they ought to be.
Episode 11 baby recap:
Hyuga returns to Next Innovation while staring at the now white wall. Makoto doesn't want to see Hyuga despite missing him terribly since that'll just make her not want to pursue her own career. Good girl, no bad girl, wait, arghhhhhh! Emotional-idiot Hyuga is naturally confused and wrongly thinks Makoto is staying with him out of pity so Yoko steps up to straighten him out and tells him to figure out how he feels about Makoto.
Makoto returns to the company and runs into Hyuga and the two of them refuse to have a straight up conversation that they miss each other and want to make babies together, so it ends with Makoto revealing she's off to Brazil while Hyuga tells her to go wherever the hell she wants.
Asahina finally agrees to see Hyuga, who doesn't hesitate to bitch him out for what he did. Asahina accepts the blame and gets on his knees to apologize, but Hyuga doesn't want his apology, he wants Asahina to return to NI after he gets out of prison to help save the company. Hyuga proffers up their usual fist bump to Asahina, and oh that makes me all teary for their lost friendship.
Hyuga calls Makoto and tells her to come to the office before she leaves for Brazil. She finally comes clean that she can't see him because she loves him so much its too painful to see him. Makoto deletes from her phone background the picture of her and Hyuga in front of NI.
Hyuga runs off to see Asahina and he is flummoxed by someone who says she loves him but its too painful. Asahina laughs and guesses its Makoto, telling Hyuga to figure it out but first tell her how he feels about her. Hyuga tells Asahina NI will be fine.
Hyuga meets with the NI Board to ask for the revival of the personal file project with a 50 billion yen allocation. JI Tech old dude agrees to provide the money as long as Hyuga can guarantee he can do it. Hyuga promises to deliver it in a week.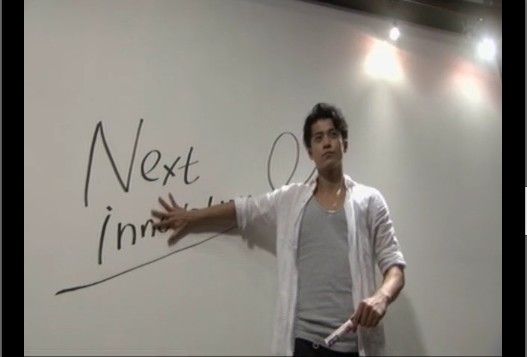 The Wonder Wall boys decide to come back to NI to help since the deadline is so tight. Hyuga re-writes a new Next Innovation logo on the wall and gives a pep talk to the team to make this happen for the people who matter to them.
Asahina agrees to see Yoko and she cries while telling her brother that she does love him. NI and JI Tech finally unveil the collaborative personal file project to much success. Hyuga runs off to tell Asahina about the success and sees that Asahina looks content at last. Even Asahina notices that Hyuga has finally changed.
The NI team host a party catered by Yoko to celebrate the personal file project. Hyuga tells the employees to scribble on the wall again and he thinks back to his memories with Makoto here.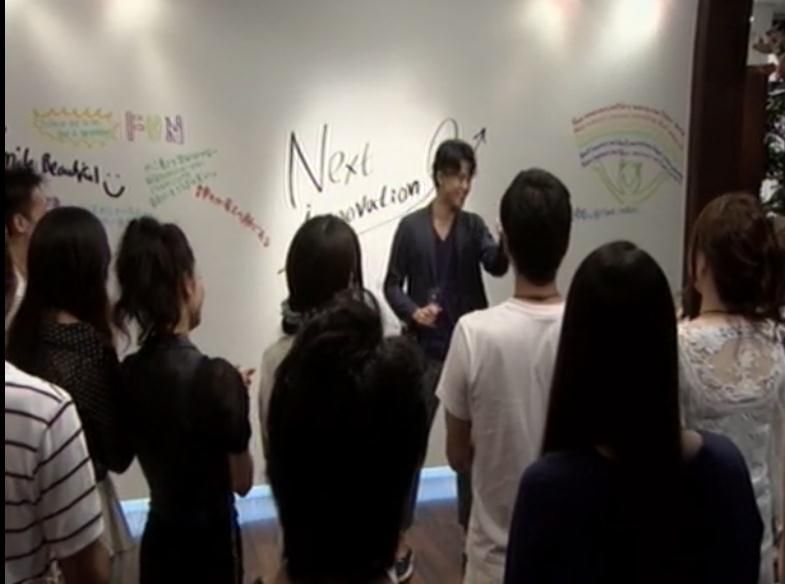 Hyuga is asked to give a speech and he drunkenly stumbles to the front and actually is able to remember everyone's name and age. He drunkenly says he has gotten a perfect score now and thanks everyone for making this happen before passing out drunk. We see Makoto visiting the Wonder Wall office but no one is there.
Makoto calls Yasuoka and tells him she was at Wonder Wall and is now off to the airport, asking Yasuoka for the picture of her and Hyuga. Hyuga grabs the picture and takes off after Makoto. Yasuoka and all the NI employees use their technological tracking abilities to try and find Makoto for Hyuga. Before Makoto gets on the plane, Hyuga tracks her down at the airport and tells her to not move!

Hyuga explains he can remember names now and the company is saved, asking her to stay with him. She refuses and he then tells her that he loves her. She's unimpressed with his unfeeling declaration so Hyuga does it again and OMG swooning here forever. Hyuga says he loves her and asks her to stay with him.

Makoto jabbers about work and whatnot before Hyuga pulls her in for a kiss. Hyuga tells her to go to Brazil and he can still see her through the internet, but it can't be for too long because he can't be that patient. They kiss again!
Time jump of one year and nine months later and NI is back on its feet. Asahina gets out of prison and returns to the company. He writes a new note on the wall that says "We can do it if we do it together!" Awwwww. The two guys fist bump again, and I like that Hyuga has forgiven Asahina after Asahina has paid his penance by serving time, and accepting that the challenges created by Asahina helped push Hyuga past his own limitations. Yasuoka and his office crush have gotten hitched and that's a cute little ending for them.
Hyuga is online talking with Makoto, who has a Brazil flag on her face, when suddenly she shows up at the office. She smiles and he smiles back and they hug each other. The entire group snaps a picture, including Asahina and Yoko, and Hyuga hangs it up. The last scene ends with a "See you again!", so I'm assuming the higher ups want to do an SP with that send off.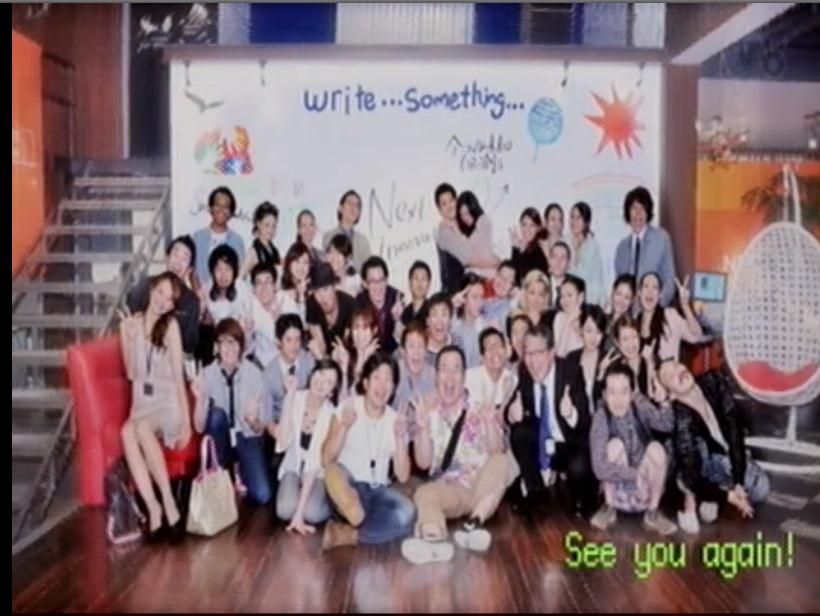 I'm totally and completely content with this ending. Are you? Do you see Hyuga and Makoto hugging in the back? Sigh, they are so utterly perfect for each other.
[Credit: all screencaps from Baidu Rich Man, Poor Woman bar]