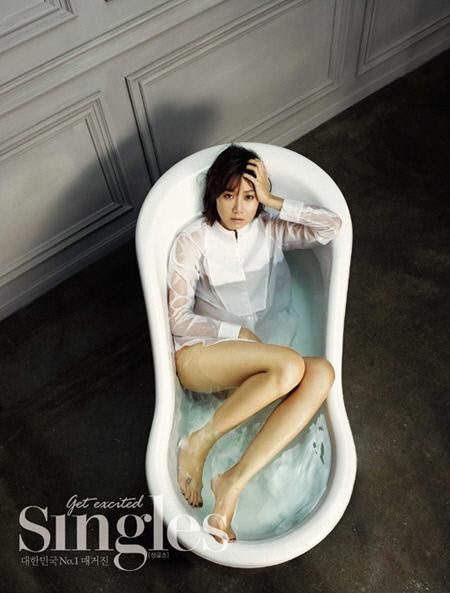 I love Gong Hyo Jin – she melts into any role and does fashion like its nobody's business. She's self-assured without being brash, a type of quiet confidence in her own style and acting choices that's really commendable in a world where everyone strives to fit certain images of what is attractive. It's been over a year since she was last on the small screen in Best Love with Cha Seung Won, a drama I liked well enough when it aired but realized quickly it didn't quite have any lasting value for me. In the September issue of Singles magazine, Gong Hyo Jin once again proves that she's able to work any outfit and any pose with a laid back allure. I find it sadly apropos that she's on the cover of Singles, since she is in fact recently single again after ending a very long relationship with Ryu Seung Beom. Looks like she's keeping herself busy with work during what is surely a difficult time, as she released the movie Love Fiction earlier this year and is about to head into the filming for yet another movie. This upcoming film is called Graying Life and is a look at a family where everyone is over forty and working through life's obstacles. I hope she picks a drama after this, and I fervently hope her leading man could be Yoon Kye Sang, because their chemistry was amazing in BL and I hope they get a chance to play OTP one day soon.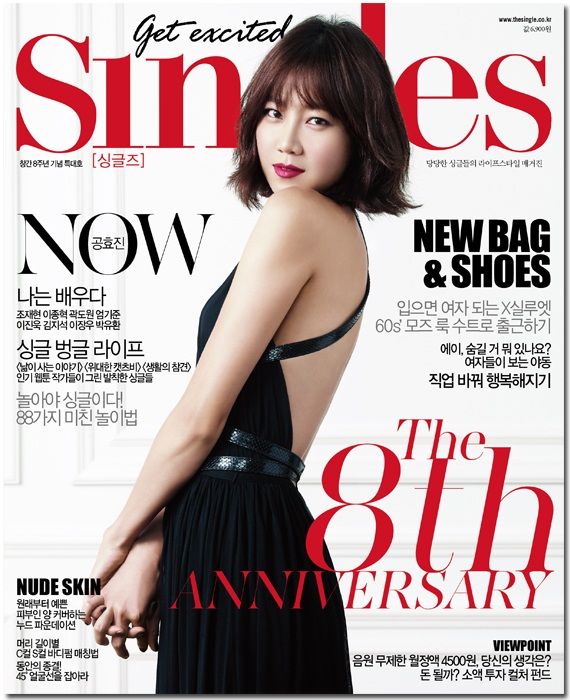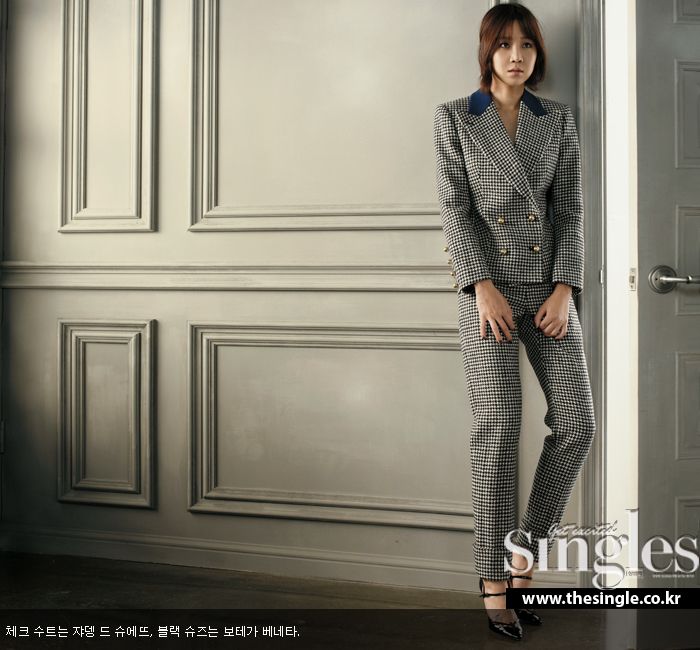 [Credit: Singles magazine]
© 2012, ockoala. All rights reserved.