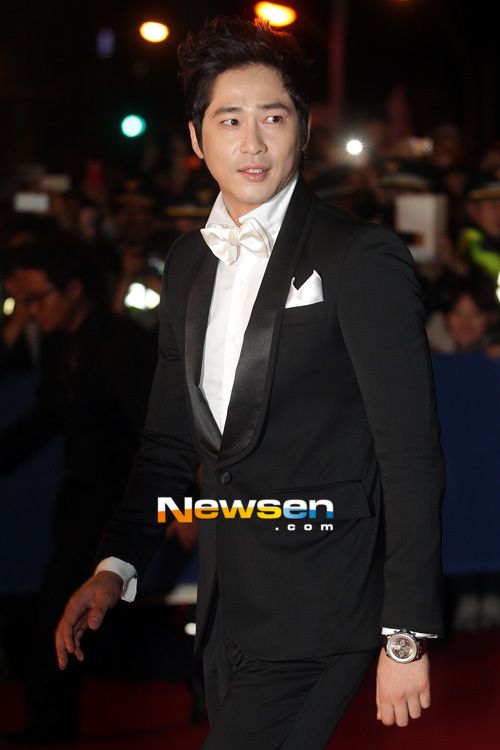 While watching the thrilling episode 8 of Nice Guy, I was so immersed into the drama that I clear forgot the red carpet of the Busan International Film Festival (BIFF) was being laid out and the stars were descending on the sea side town to light it up with glitz and glamour. If I have time I'll do one of my fashion critiques of the celebrity stylings of the night, but right now I have to fangirl like mad because both Moon Geun Young and Kang Ji Hwan showed up at the event. No, I'm not angling for them to work together, but I haven't seen either of them much over the Summer at any media activities so I'm even more excited to have them show up at the same event for my oogling pleasure. Love Ji Hwan's simple black tux, which is always a change up from his preferred all-white look, though he did tweak it a bit with the snappy white bow tie and an upturned collar. Geun Young's royal navy chiffon dress is lovely but the train was a tad long and she almost tripped a few times but luckily righted herself. Love the goddess drape on her and can't wait to see her back on my screen this December with Alice in Cheongdamdong. It would totally have been perfect publicity if she showed up with Park Shi Hoo, heh.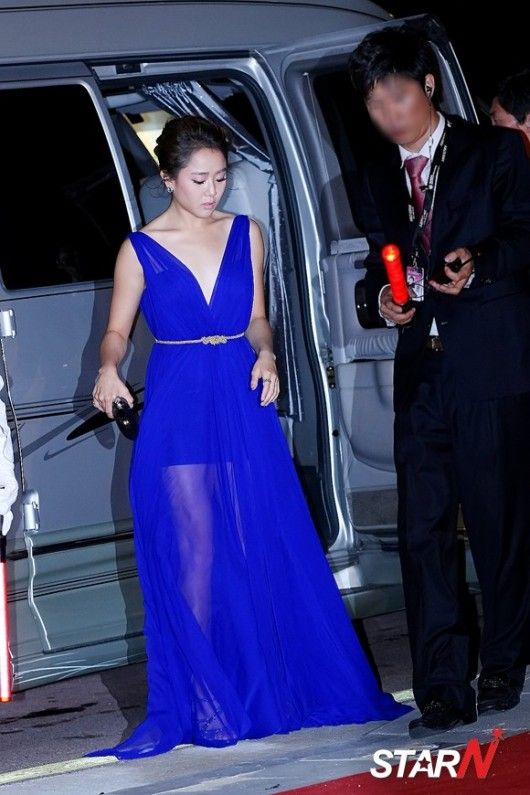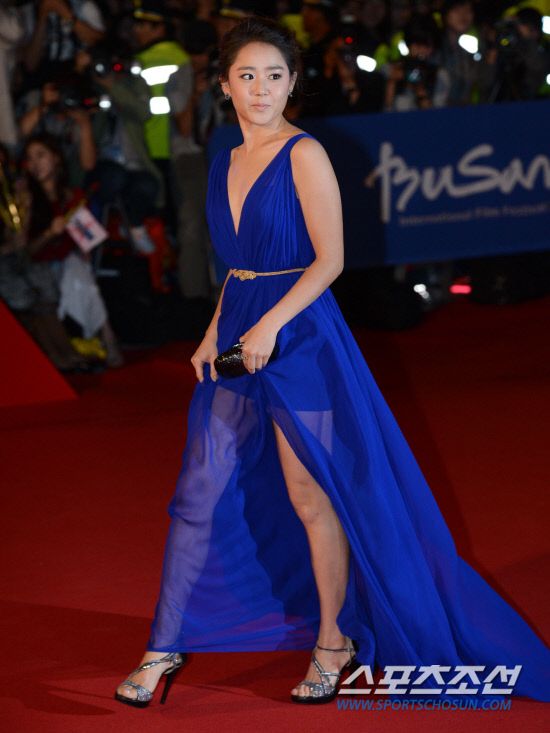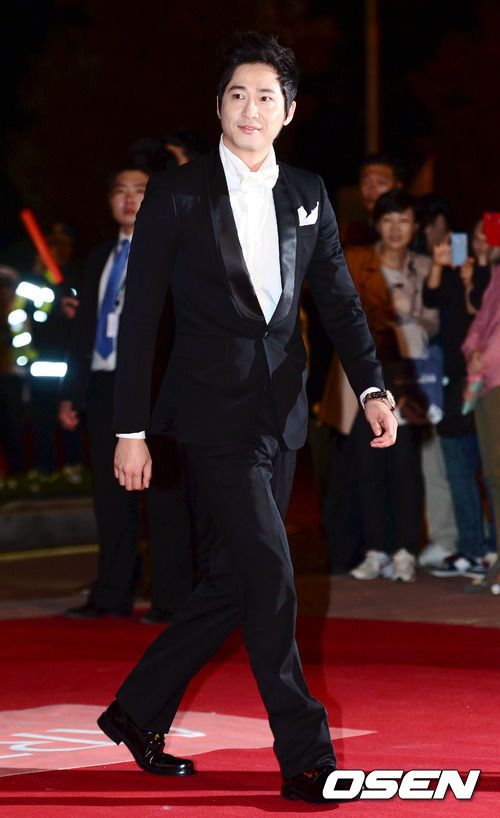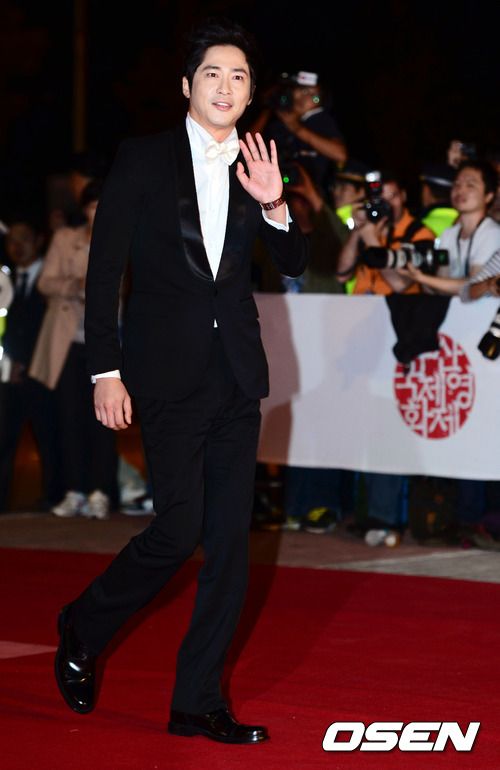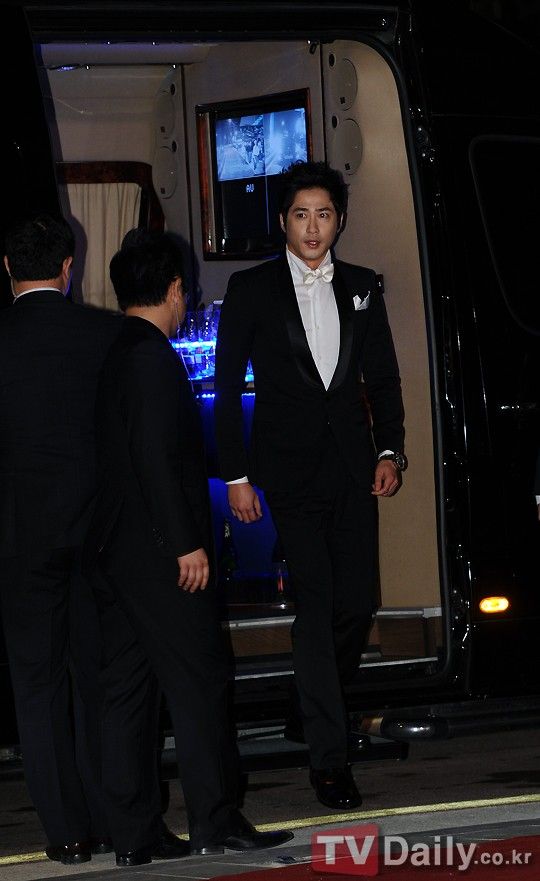 [Credit: all pictures as marked of the respective news agency]
© 2012, ockoala. All rights reserved.