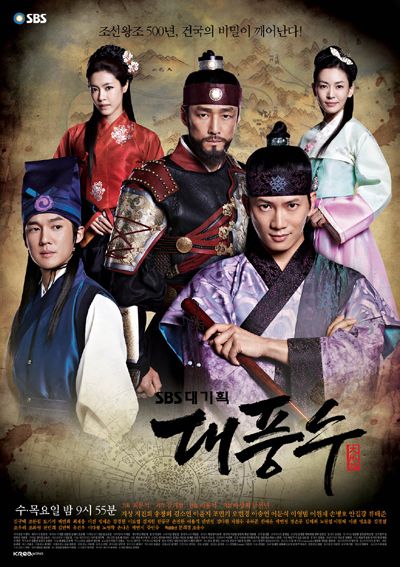 With the finalized casting of the leads for upcoming Wed-Thurs drama Missing You, everyone's attention has swooped over to that juicy potential pairing of Yoon Eun Hye and Yoochun, but before MY airs another drama will be joining that time slot battle starting tomorrow. With the end of SBS's low-rated To the Beautiful You, the channel is welcoming a big-budgeted fusion sageuk into the mix with the premiere of The Great Seer (Daepoongsoo) starring Ji Sung, Ji Jin Hee, Kim So Yeon, and Lee Yoon Ji. I don't think this is any indication of the ratings prospects for TGS, but while sageuks normally bring in solid to high ratings, lately the sageuks in the landscape have all been doing rather poorly based on expectations for them. Hose Doctor has started off very weak in the one-digits though it has 50-episodes to build an audience, Faith was a ratings disappointment based on its cast and writing-directing tandem with average ratings of around 9%, and Arang and the Magistrate has a solid fanbase with the high teens but hasn't managed to gain traction during its entire run. Not sure how TGS will fare against the surging Nice Guy, though it might have a nice niche once MY premieres as another melodrama offering to go toe-to-toe with NG. Check out the latest stills and the intense and rather sensuous trailer below to see if you want to check out the drama.
Teaser for The Great Seer:
© 2012, ockoala. All rights reserved.