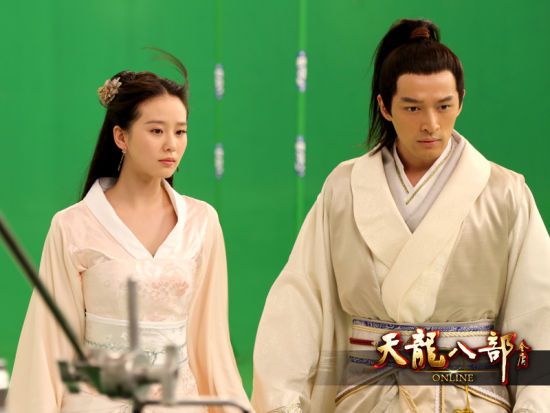 If you love wuxia dramas and saw that picture above without any context, chances are you'd be screaming and running around like a headless chicken, much like I did for a good 2 minutes. Since I'm a Louis Cha wuxia fangirl, anytime his novels gets yet another drama adaptation I'm all over it like cat on cream. Even if the producer turns out to be the maestro of crazy Yu Zheng doing The Swordsman, or even the craptastic team behind The Magic Blade planning to drag Demi-Gods and Semi-Devils through the ringer. I reported last month saying Wallace Huo was signed on to play Qiao Feng with Korean idol-turned-actor Kim Ki Bum playing Duan Yu for that upcoming DGSD adaptation. Both casting choices left me meh, so chancing upon a still of Hu Ge and Liu Shi Shi looking gorgeous in period wuxia garb with the title Tian Long Ba Bu (Demi-Gods and Semi-Devils) written on the picture made me screech "OMFG, is Tangren making a DGSD adaptation, too!" Turns out I was bamboozled, because Tangren merely loaned out its cash cows Hu Ge and Shi Shi to film for the upcoming DGSD RPG video game. Tangren also did this back when Bu Bu Jing Xin was released, sending Nicky Wu, Hu Ge, and Shi Shi to film for the video game of Duke of Mount Deer.
I have no problems with Tangren actors doing video game filming, especially since many of its dramas such as the most recent Xuan Yuan Sword are adapted from video games. What annoyed me was getting my hopes up that Tangren would do another Louis Cha novel. I actually really loved its version of Legend of the Condor Heroes, despite a good 40% of the novel getting completely switched up in that version which would make novel purists spit up blood. I loved the chemistry of the two sets of OTP and found the attempt to revamp both Yang Kang and Ouyang Ke strangely workable. Hu Ge is playing Duan Yu for this video game, and of course Shi Shi is Wang Yu Yan. But if I were to cast them for a genuine DGSD remake, both are too old for those characters who are really quite boring anyway. I'd have He Ge play Qiao Feng and Shi Shi play both Ah Zhu and Zhong Ling. Doomed, I know, so perhaps my GeShi onscreen shipping heart ought to just let them play bland and blander who actually get a happy ending. Or better yet, Tangren should just go ahead and remake Return of the Condor Heroes before Shi Shi gets too old to play Xiaolongnu. Check out the pretty stills and BTS video of GeShi filming for DGSD.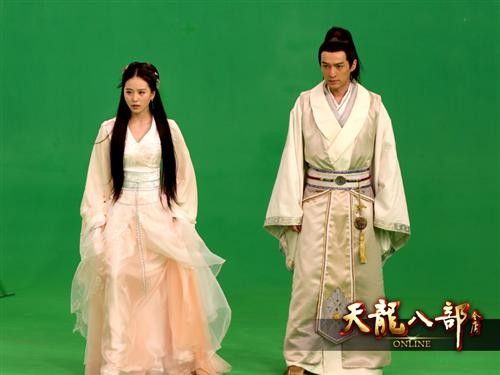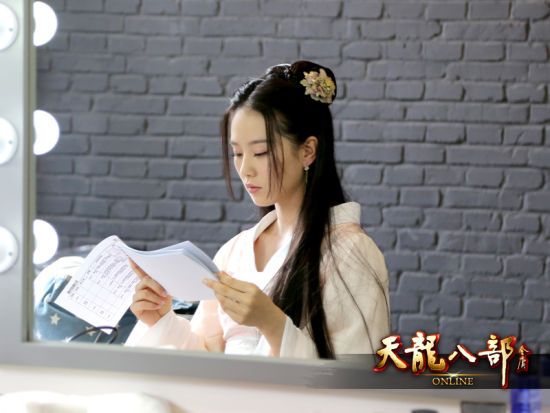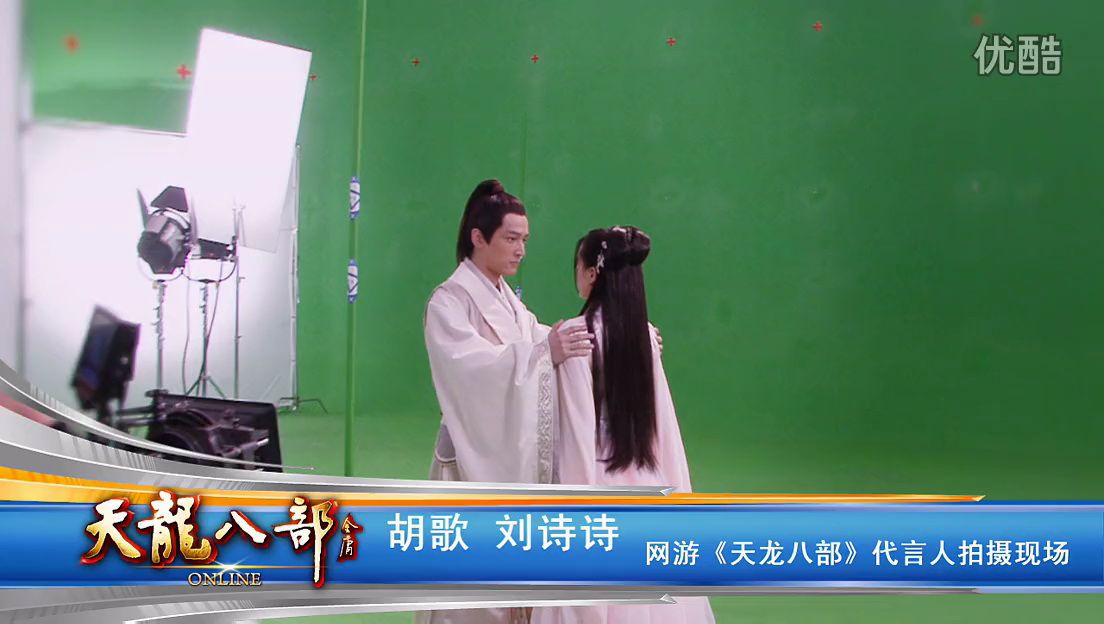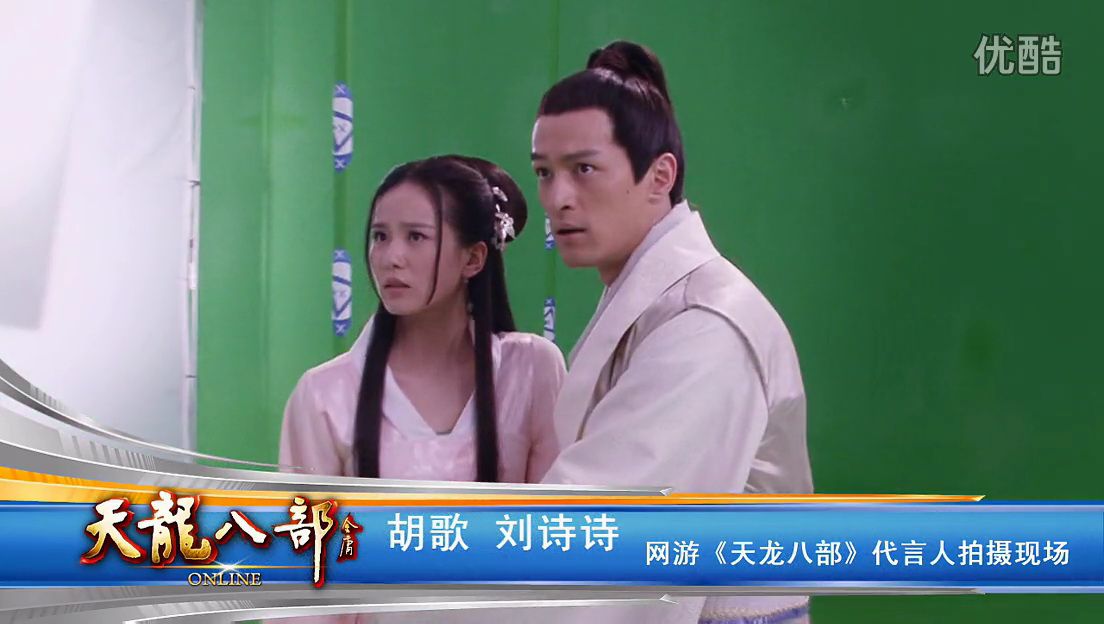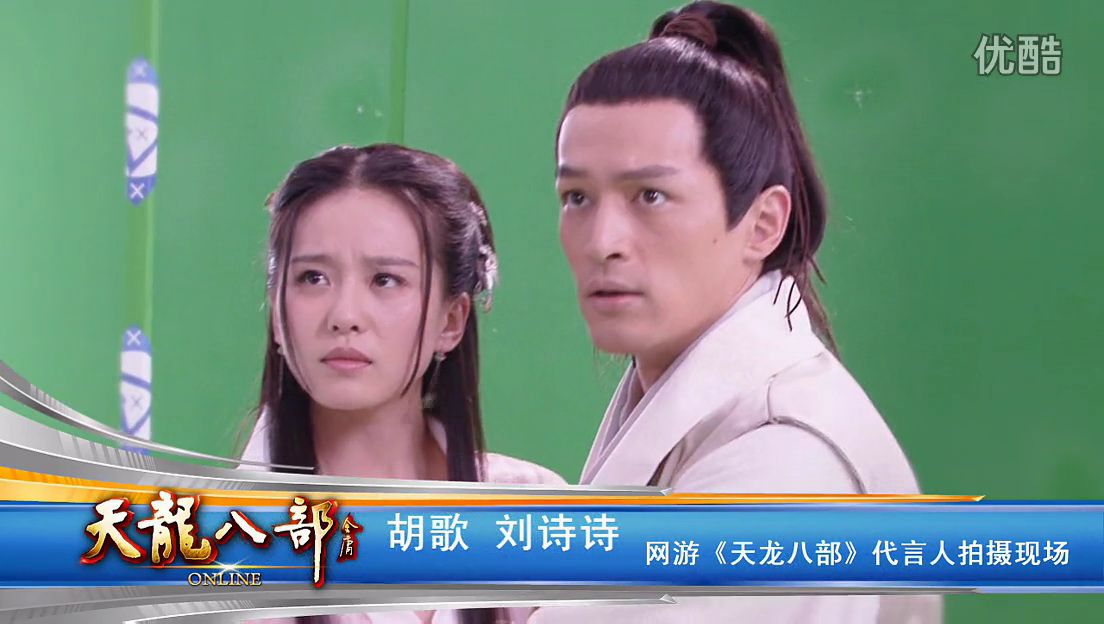 BTS of Shi Shi and Hu Ge filming for Demi-Gods and Semi-Devils RPG game:
© 2012, ockoala. All rights reserved.