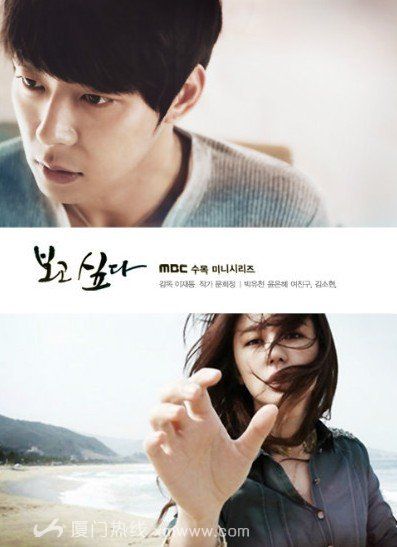 I'm not sure what it is about dramas populated by actors with large fan bases, but the propensity to project and read between the lines is magnified to the point where if people express an opinion that opinion could be distorted and turn into a runaway train. I could care less what others think, but here are my opinions on Missing You laid out explicitly: (1) this drama interests me, but I'm worried because the casting shenanigans and still not having a second male lead at this late stage is never a good sign (though the latest rumor is the second male lead is Lee Wan), (2) I love Yoon Eun Hye, and since she's the lead here, I am interested in this drama and want it to do well, (3) Yoochun isn't my personal catnip but I do not hate him or spend my time wanting someone else to be the lead in MY, and (4) not wanting Chun Jung Myung to take the second male lead of this drama isn't a slight on Yoochun being the male lead. I'm also not liking a production company that comes off as strong arming actors to join, such as "insiders" releasing info that PIE was joining yesterday, only to have his agency counter immediately that he already turned them down weeks ago. That is just wack behavior to me. Setting all the production-related issues aside, the unofficial character synopsis has been leaked on DC and provides our first glimpse at the story. Check it out and see if it sounds interesting. I have to confess that I'm not taken with the character descriptions and what it reveals of the plot. But then again, Nice Guy also sounded quite trite when I read the early details of the drama but the execution was like a shot of adrenaline that keeps that story going. I hope PD Lee Jae Dong finds a fantastic angle to present this story so its not a one-trick pony of guys misses girl and is looking for her, because that can get real old real fast.
Han Jung Woo (29 years old) – detective in the major crimes unit, nickname "Crazy Rabbit"
"Jung Woo?…Jung Woo-ah…..Han Jung Woo!" In order to not forget your voice that calls my name, every day I think about it over and over in my mind. When it rains I'll do as you did, counting the wrinkles from the falling rain. Today will we run into each other….or not? When I go back to that corner, will you be there….or not? As I am furiously chasing a suspect, would I unknowingly cross paths with you? Just like that day, as you watch my disappearing form, will you once again resent me? Soo Yeon….Soo Yeon-ahhhhh….Lee Soo Yeon, today I am missing you and wanting to see you, to see you before I forget your voice.
Missing a woman this much, this is my own burden to bear in this life. I caused all the pain, so now I don't even have the right to cry. So today I still have to run like crazy. Han Jung Woo, a detective in the major crimes unit, being given the nickname "Crazy Rabbit" during his second year there, he is already 29 years old. Before the memories from when I was 15 years old drift farther and farther from me, before I forget Soo Yeon's voice, I have to find Lee Soo Yeon. So living with a cheerful attitude and with a thick skin, that is the only strength allowing me to keep on living.
I have to, I must find you. When you appear before me and I say "I found you!", then this hide and seek game can finally end. A game of searching, if the person cannot be found and one gives up and goes home, then I will likely be curled in the corner sobbing. It all ended that night when I was 15. If we could return to that day when we were 15 so very long ago, could we meet again like on that day? Soo Yeon-ahhhh, when the memory of the pain fades, can we fall in love again?
29 years old….Soo Yeon and I…..our time continues to drift away.
Lee Soo Yeon (29 years old) – Fashion Designer
Her specialty is being able to smile while talking about something painful. Optimistic and hardworking, but its clear she is concealing some sorrow. To describe her, she's a woman that easily confuses others. She dresses very casually and is quite sensitive to unexpected things. She dislikes rainy days, though on those days she doesn't take an umbrella out, just a hat. Despite all this, she's not a crazy woman. But there is a man who is currently crazy about this woman, Han Jung Woo.
Hearing that man, its like the heart almost stopped. Jung Woo appearing before me, Han Jung Woo, are you living for the sole purpose of finding me? To find me you became a detective? Even if the face is not the same, but seeing me its like he goes crazy remembering the Soo Yeon he is looking for. The last conversation with Soo Yeon, calling his name, holding onto the voice, living until now. In the past 14 years, I am also dreaming of Jung Woo looking for me, but when I wake up from that dream I just cry bitterly. In the misty rain there is a man who appears like Jung Woo.
Working hard to erase the memories of the past, those memories have now returned in my mind. It's not a dream, it's now a reality. He's found me again. "I found you", the 29 year old Han Jung Woo found me again. Like that, the distant 15 year old and the discarded 29 year year old.
Kang Hyun Joong – Financial Advisor
Expressionless, with a cold gaze and a logical mind. Only in front of one woman is there an exception. In front of one woman, none of this exists, only kindness and consideration. You can say he doesn't know how to express himself, but whatever she wants he will give it to her. To some he seems very cold, but in truth he's quite lonely. He never makes any mistakes, everything is done perfectly, which is why his clients trust him without reservation. He's the son that stock market gurus wish to have. He uses his most painful wound as a weapon, in his heart he hides his pain and fear.
Kim Eun Joo (30) – Online Manhwa Artist
She's scared of blood, ghosts, and crime. A not very successful internet manhwa artist. Less worried about making money, she's more worried about the story she wants to tell, so she spends more money on alcohol. She's always in a state of worry – about the end of the world, about how to continue her detective manhwa story. She's also a busy body, and accidentally founds out a secret that causes her worry. The biggest worry is that she's fallen in love with Jung Woo, who is crazily searching for Soo Yeon. This kind of love is like a car on the highway, only able to go in one direction. Plus its like traveling on an expressway, dangerous with an unknown destination. Born 8 months before Jung Woo, who even when he's dying will only call out "Soo Yeon, Soo Yeon", she feels very aggrieved. In the eyes of others, she's a cute lady who doesn't look her 30 years of age.
Han Ah Reum (22 years) – College Student (Finance major)
Gentle on the outside, steely on the inside. Immature yet kind, but silently stubborn. Like a little old person inside. Thinks of her Jung Woo oppa as the desert, and herself as the oasis in that desert. If he wasn't her real oppa, she would definitely fall in love with him. Knowing that Jung Woo oppa will be looking for that Soo Yeon woman even on his deathbed, she feels very jealous. She wants to meet a man like Jung Woo oppa and fall in love and marry him. But now matter how much she longs for it, she doesn't meet a man like that, so she feels very depressed.
Below are the first stills of Yoochun filming MY with the kids played by Yeo Jin Gu and Kim So Hyun. What is up with Yoochun's hair should be the only thought running through everyone's mind. That is seriously a crime against Yoochun to do that to his head. It's the standard K-drama hair and makeup designer crutch of amplifying a character trait via ridiculous physical manifestations to hammer home a point. Yes, we know he's a crazy MoFo awesome detective with a one-track Soo Yeon mind. He does not need a bowl haircut with shaved sides to make me take him seriously as a detective. End of rant.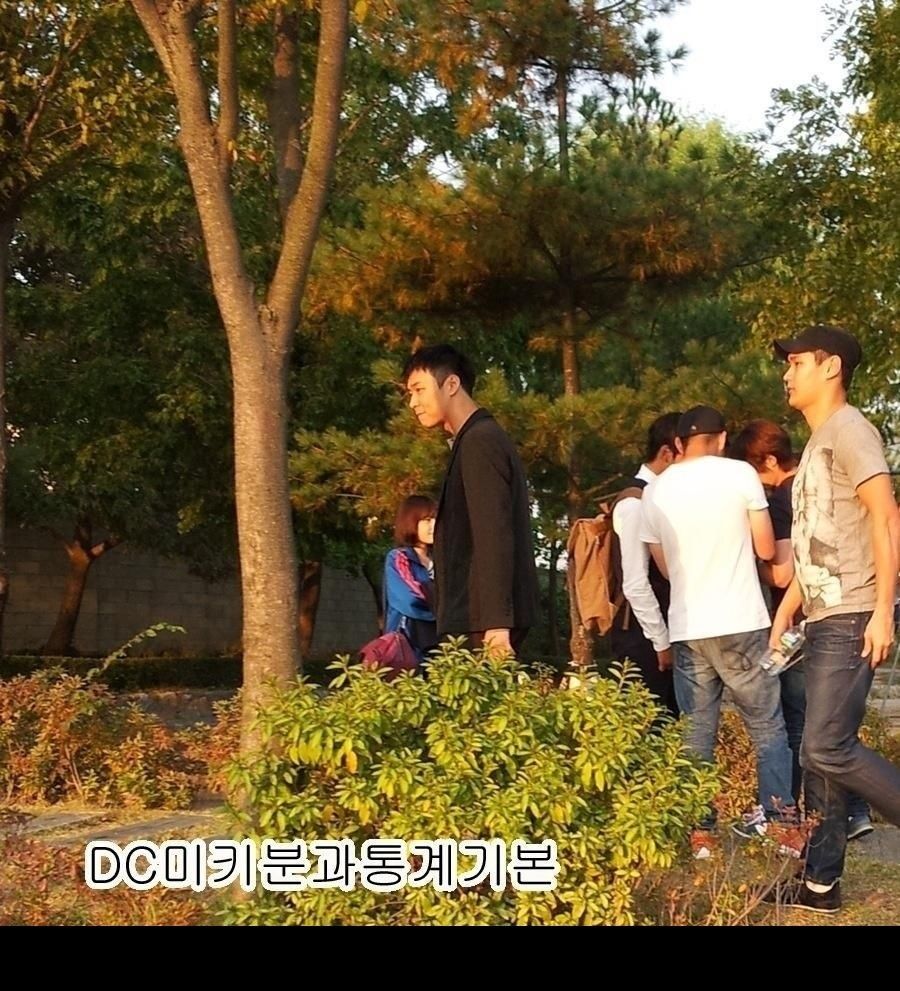 [Credit: all pictures as marked via Baidu Missing You bar]