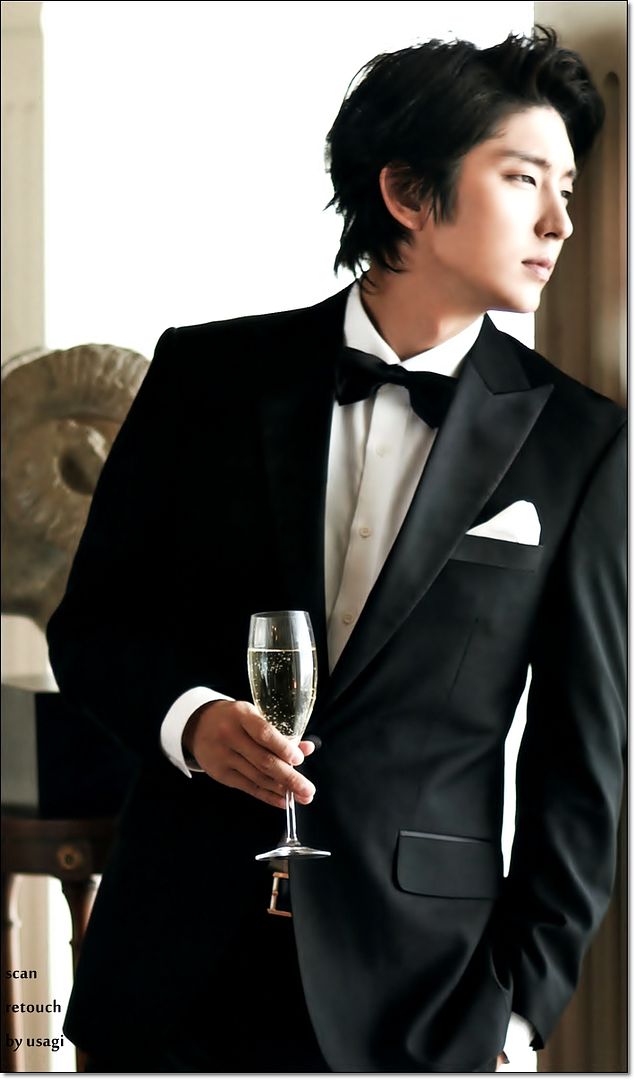 Oh hubba hubba hubba. Lee Jun Ki tweeted a picture of him wearing a tux holding a flute of champagne and I felt my brain temporarily suspend all activity as my eyeballs took over to drink up the perfection of his visage in modern garb. His tweet accompanying the picture asked if we were missing the modern day version of him and to hold on because it's coming soon. Does this mean he's doing a modern day movie or drama next? I sure hope so, because while I like period Jun Ki, I pretty much love modern Jun Ki more. Of his dramas, I love his modern ones way more than his period ones for reasons mainly related to the screenplay of said dramas. Arang and the Magistrate wraps up this week and I hope Sato and Arang get whatever is their equivalent of a happy ending. Arang started off with a bang for me, and really had tons of great plot threads and bubbling potential, but it all mixed together rather like a soggy bibimbap. I still can't pinpoint where it went wrong for me, only that being bored and underwhelmed with the end product is a sign it ain't my cup of tea. I think it was still a great project choice for the cast since it was different enough to merit kudos for taking creative chances. I'll keep my eyes peeled for the next project from Jun Ki and hopefully it'll click with me.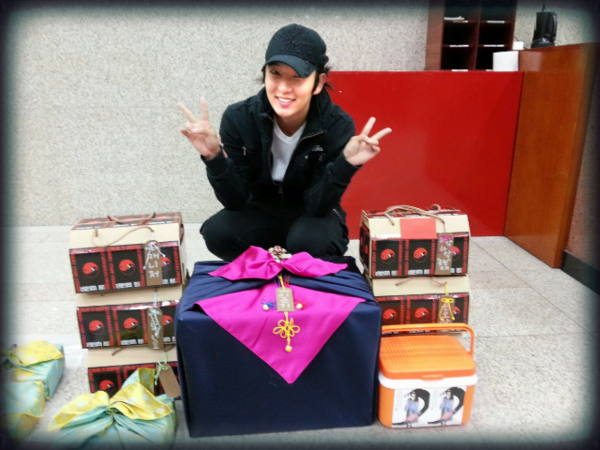 Jun Ki tweets quite a lot from the set of Arang, and I'm just thrilled he's having such a great time filming the drama.
So what is your pick? Modern Jun Ki or sageuk Jun Ki. Or both? How about time-traveling sageuk Jun Ki zapped into modern times. That would be awesome purely from my fangirling perspective. Too bad Queen In Hyun's Man recently did that conceit already.