Now that 2012 is heading towards the end, there are really no more K-dramas left to premiere that haven't been cast yet. Which leaves me looking into 2013 and oh boy it's shaping up to be a doozy. First off comes the producers behind Giant and History of the Salaryman, truly talented subversive geniuses in my book, and they are returning with a 24-episode weekend drama called The Embodiment of Money on SBS to follow Cheongdamdong Alice. Headlining is rumored to be none other than my beloved Kang Ji Hwan. To say I am ecstatic is an understatement, and even having Kang Ji Hwan's drama follow Moon Geun Young's Alice is a sweet little happiness for me. His rumored leading lady is none other than Giant alum Hwang Jung Eum, who probably wishes everyone will wash away the mess that is Full House 2 with this drama come January. Another Giant alum Lee Bum Soo won't be joining the cast of Money, but instead has been confirmed to play the antagonist in IRIS 2 with Jang Hyuk and Lee Da Hae airing next Spring. I swear this awesome actor is trying to win some sort of award of being the best thing in truly terrible dramas. Next comes the already confirmed cast of Noh Hee Kyung's melodrama That Winter, The Wind Blows with Jo In Sung, Song Hye Kyo, and Kim Bum, which I am already lukewarm about but remain hopeful it'll be good. Finally comes the news that my precious Lee Seung Gi baby boy is returning to drama land for a sageuk drama airing next Spring called Gugu Medical Book, where he plays a male version of a gumiho (drama say what?), with his leading lady rumored to be Suzy. What kills this awesome coupling for me is knowing that this drama will be written by THE WORST WRITER in the world, the hack who did Baker King, Kim Tak Goo and Man of Honor. Please tell me this last part is a bad dream.
Hwang Jung Eum is not an actress I particularly like, but she was wonderfully winning in Giant and remains her only performance that I've truly enjoyed. I couldn't get pass her hair in Can You Hear My Heart as well as Kim Jae Won's complexion so I never finished that drama. I think she'll shine if paired back up with the Giant team, not to mention I'm game for her to co-star opposite Kang Ji Hwan. I'm even more thrilled he's picked a drama with such a solid writing and directing tandem. No more hot messes for him! As for Seung Gi and Suzy, I already know they are going to be so adorable together my teeth will hurt. But in a sageuk? Oooooh, I dunno about that. Acting-wise it might be rather cringe worthy. Coupled that a script written by the abomination that subjected me to episodes of Man of Honor, I'm so worried! I swear by the end of MoH I wanted to Hulk-out and destroy something, despite loving both Chun Jung Myung and Park Min Young in it. That drama was so bad, even the word bad went on strike and refused to be associated with it. Oh Seung Gi, I hope you've thought this one through. I desperately want you back on my screen, but you need to run away from those folks ASAP. Overall I'm relatively pleased with the first drama castings of 2013, and hopefully the final dramas to premiere in 2012 will all be so awesome it'll tide be over until the new year arrives.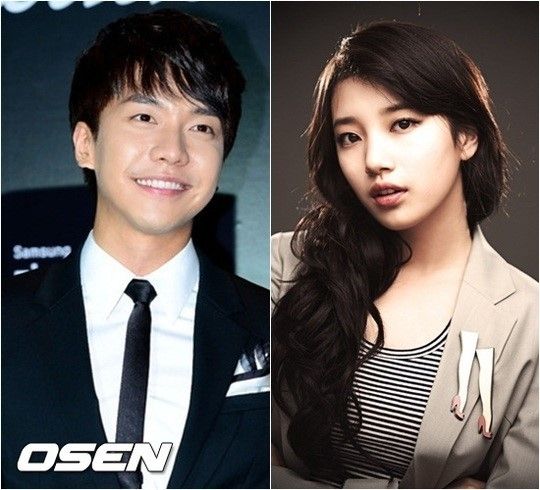 © 2012, ockoala. All rights reserved.