I wonder who thought of the brilliant idea to cast Ishihara Satomi, who just wrapped up the J-dorama Rich Man, Poor Woman with Oguri Shun, in the upcoming Lucky 7 SP co-starring with Matsumoto Jun. Seriously? I didn't make this shiz up! Somewhere Inou Mao is screaming no fair and yelling "hey, that's MY exclusive territory to toggle between these two guys". Lucky 7, which aired earlier this year in January, was one of the more hyped up getsuku's in recent memory. Starring not only Jun but Eita as well to double down on the leading men, it also included in the cast Matsushima Nanako who was just experiencing a career revival. She rolled into Lucky 7 right from finishing Kaisefu no Mita, which turned from weird odd family rehabilitation drama with roboty housekeeper into a 40+ ratings juggernaut that hasn't been seen in years in dorama land. Overall Lucky 7 got decent review and ratings, so it was to my surprise to hear 6 months later that it was filming an SP. This does give me hope that my beloved RMPW will get an SP as well, but I won't hold my breath for an announcement anytime soon. Back to Satomi pairing up with Jun as her new love interest in the Lucky 7 SP, apparently Jun and Eita are back to being their oddball buddy detectives hired to crack strange cases and this time they get embroiled in some financial skulduggery. My Koala sense tells me Satomi isn't your average OL and probably will play more than just a love interest in the story. At this point I'm just guffawing at how Jun and Satomi look together, not to mention filming must include down time where they make fun of Shun and crank call him. At least that's what I would do.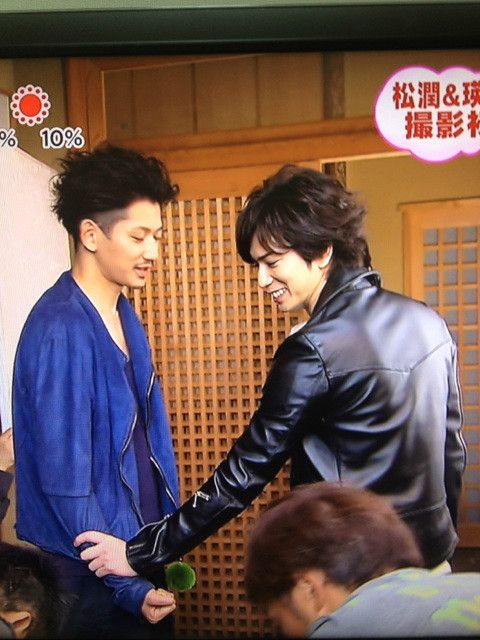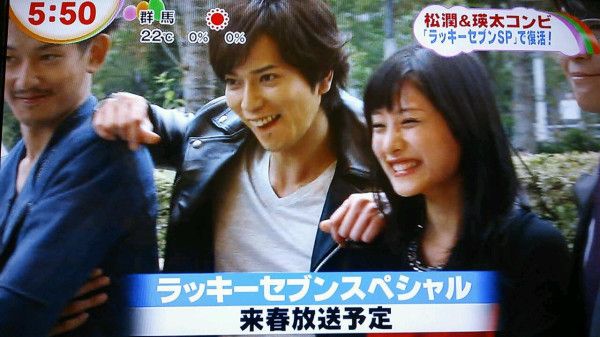 What would Hyuga Toru think when he finds out one of his best homies is macking on his girl? Tee hee. Somewhere Shun/Jiun fanfic writers are still working their magic to scrub their shared leading ladies out of the picture and allow the bromance to flourish in wild abandon.
© 2012, ockoala. All rights reserved.