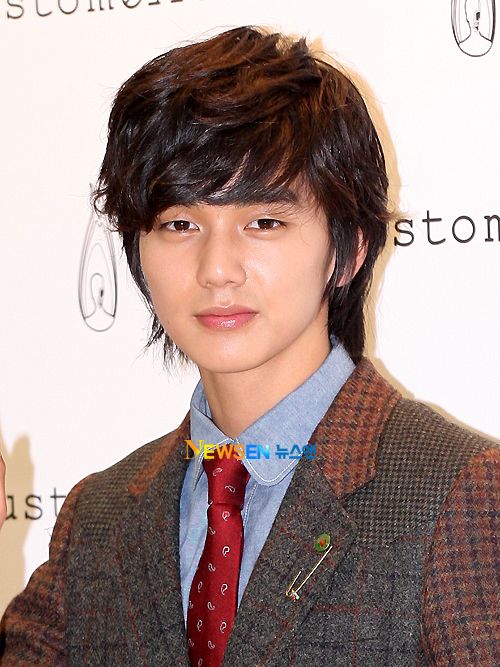 Drama Llama say whut??!? One of the biggest question marks in K-drama land recently is the question of who is the second male lead in the upcoming MBC drama Missing You. The drama is less than two weeks away from its premiere, and the original second male lead it courted in Chun Jung Myung turned the drama down in no uncertain terms time and again. I've made it clear that the whole thwarted first love story feels stale and sullen to me, but with Yoon Eun Hye onboard I'm watching this sucker come hell or high water, even if I'm one of the few folks who doesn't get the Yoochun appeal. Since my Eun Hye agreed to star in this drama, I really want it to succeed, and not having a confirmed full cast is one huge warning sign that the behind-the-scenes casting issues might portend cracks in the eventual product. With that said, every day I would wait for an announcement on the second male lead, not sure if I wanted my fave actors to take part to increase my desire to watch this drama, or hope that it was someone I didn't particularly care for in case the drama sucked and I can stop watching without feeling as bad. So it was to my utter jawdropping shock to hear that Yoo Seung Ho has signed on as the second male lead of Missing You. WHAT THE HELL?!?! Did wearing that atrocious wig in Arang and the Magistrate damage his brain cells? Does my baby boy need an intervention, cuz unni here is on the next flight to Korea to liberate him if his agency strong-armed into this. This is just so weird I have no words. Yoo Seung Ho! With Yoon Eun Hye! The mind does not compute. He proved to me he can be a certifiable romantic leading man in Operation Proposal, where he was age-appropriately paired with Park Eun Bin. This here just leaves me speechless.
I love that Yoo Seung Ho takes on supporting parts as much as he does leading roles, because that just shows me he understands acting isn't about name recognition as much as its about developing the craft and choosing roles that challenge him. With that said, I do not see how the sure to be mopey schmoopy second male lead role in a weepy melodrama like Missing You is good for his resume. I am truly baffled if he is indeed inked for this role, though this just makes it pretty much a done deal that I'm watching this sucker from beginning to end, and second lead shipping until the end of time. Yeah, bring on the noona-dongsaeng romance! Eun Hye and Seung Ho? A pairing that has never ever crossed my mind, but will be forever my ship in Missing You if it is indeed confirmed that he's joining the cast. I hope he's burned that wig from Arang, and I can't wait to see him in modern garb again.
© 2012, ockoala. All rights reserved.