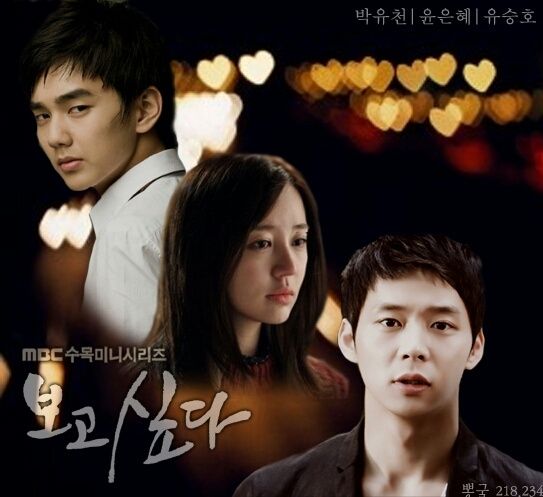 Aish, I can't lie. Two teasers into Missing You and I just don't like what I see. The story feels so stale and soggy already, even the two sterling young leads Yeo Jin Gu and Kim So Hyun can't sell me their everlasting love that started at the age of fifteen and appears to have been truncated due to the poor girl having an abusive father. If this drama wanted to go dark (and I'm talking about Byakuyakyo level dark), I would be all for it. But if all we get is the heroine getting slapped around, the hero wanting to save her but can't, and then something big happens and wham they are separated for 14 years, imma going to cry foul on basing an entire separation on the back of something less than truly dire. Heck, in Winter Sonata the guy lost his memory and the girl thought he died. In Autumn in My Heart, they had to deal with the whole "we're not siblings anymore but that makes our weird incestuous love for each other legal now but totally cannot happen."
I'm also turned off by an extended childhood sequence where the PD and writer wants to hammer home the point of how totally in love they were and cruel the fates are for separating them. I tend to love swoony first loves when its presented in snap shots or snippets, allowing us to explore the depth of the love as the memories come back and the characters try to reconcile their adult selves with their childhood feelings. I also find the cinematography really uninteresting because it comes off like the PD is trying too hard to inject mood into the presentation rather than letting the actors breath a bit. Despite my love for Yoon Eun Hye and Yoon Seung Ho, this is going to be one uphill battle for this drama to win me over. No matter what, I'm definitely checking it out to see how my baby boy Seung Ho romances the gorgeous Eun Hye noona!
Second teaser for Missing You (English-subbed):
© 2012, ockoala. All rights reserved.