While 4 and 8 were duking it out for the beauty and the Qing empire, somewhere off to the side 13 was chuckling as he murmured "sorry bros, I've already got the girl." I can always (ALWAYS) count on Yuan Hong and Liu Shi Shi to give HongShi shippers the world over some truly gaspworthy public cute moments at least once a year (and usually more). Last year during the promotion for Bu Bu Jing Xin, Ruo Xi ended up flirting with 13 during every talk show while the other princes sniggered off to the side, and HongShi also walked the red carpet at the 2011 Elle Style Awards. This year they didn't have a drama together, but they once again walked the red carpet hand-in-hand (fingers intertwined, natch!) for the 2012 Elle Style Awards in Shanghai. Red beans at the event have reported back that they were holding hands even after walking the red carpet and was no longer in front of the cameras, parting only to go sit at their respective seats which were not together. I saw some cute Red beans and Little lions chatter about how Yang Kang and Mu Nianci left their baby boy Yang Guo at home and traveled forward through time to go out for date night. Amen to that! BBJX 2 is still a pipe dream despite the media making it seem like its in the words, and even if its made I'm not sure if Yuan Hong will participate. While I'm glad my loverboy left Tangren for another agency, the biggest regret is that he doesn't get to star with Shi Shi in every other drama like they used to. Up next for Yuan Hong is the leading man role in the CCTV produced period drama Lee's Mansion co-staring Chae Rim (though they don't play OTP). A lead in a CCTV drama? My loverboy has got it made and I call him breaking out into the big leagues right now. As for Shi Shi, Da Mo Yao won't air until Summer 2013 and she's rumored to be starring opposite Zai Zai (Vic Zhou) in a TW-movie called Love Season starting to film in Yunnan at the end of October. My excitement is through the roof for both these projects!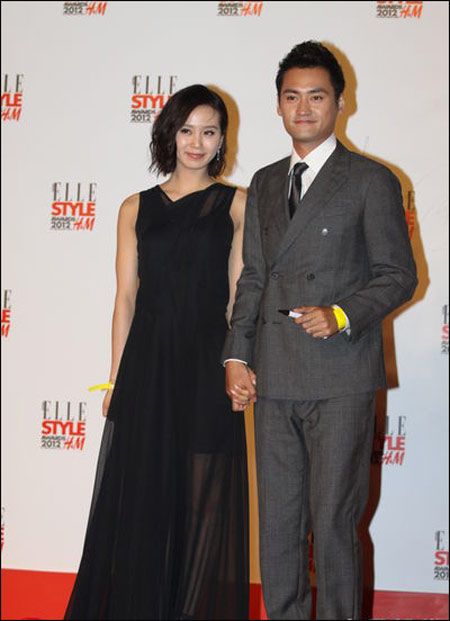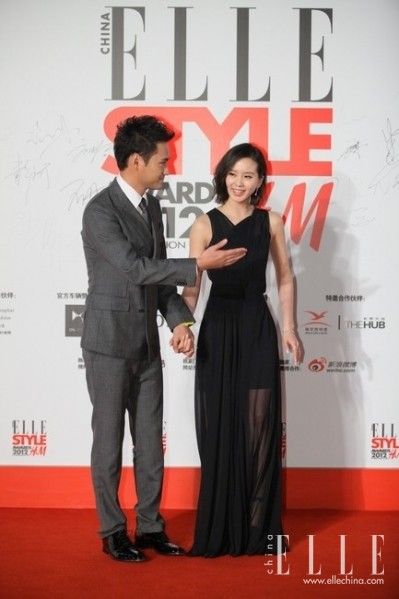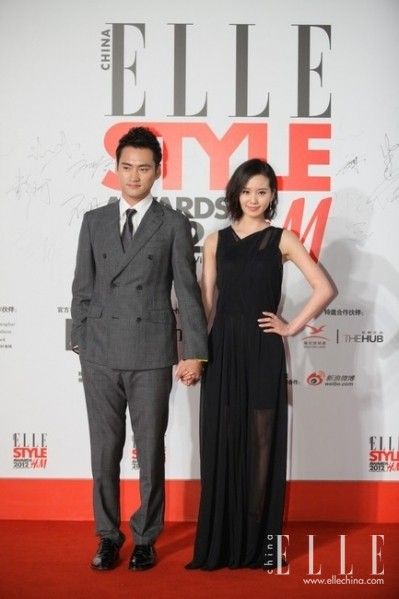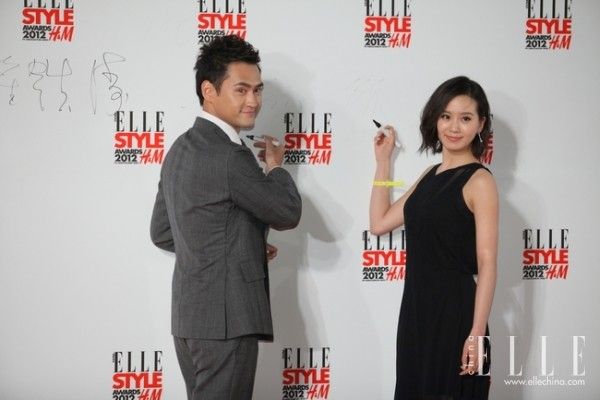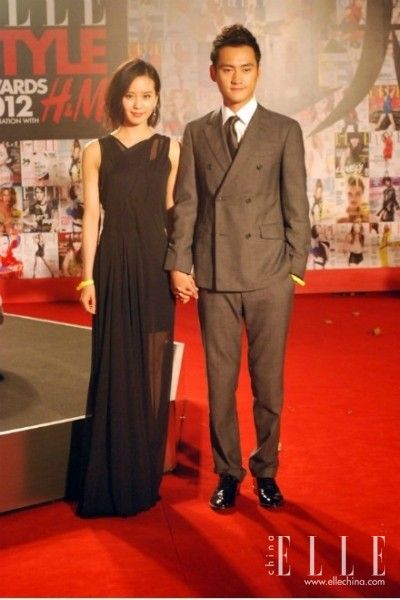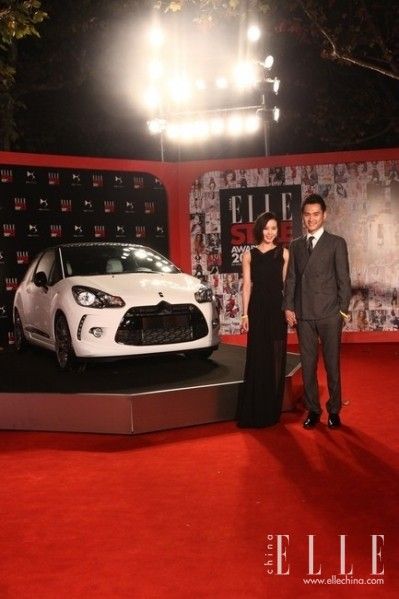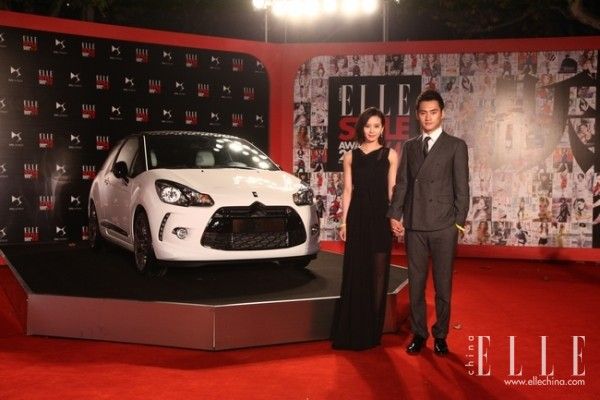 I love Shi Shi's slightly mussed hair and her black dress, elegant but a bit edgy. My loverboy needs a better suit, this one fits him poorly. Sartorial style aside, they are perfect together.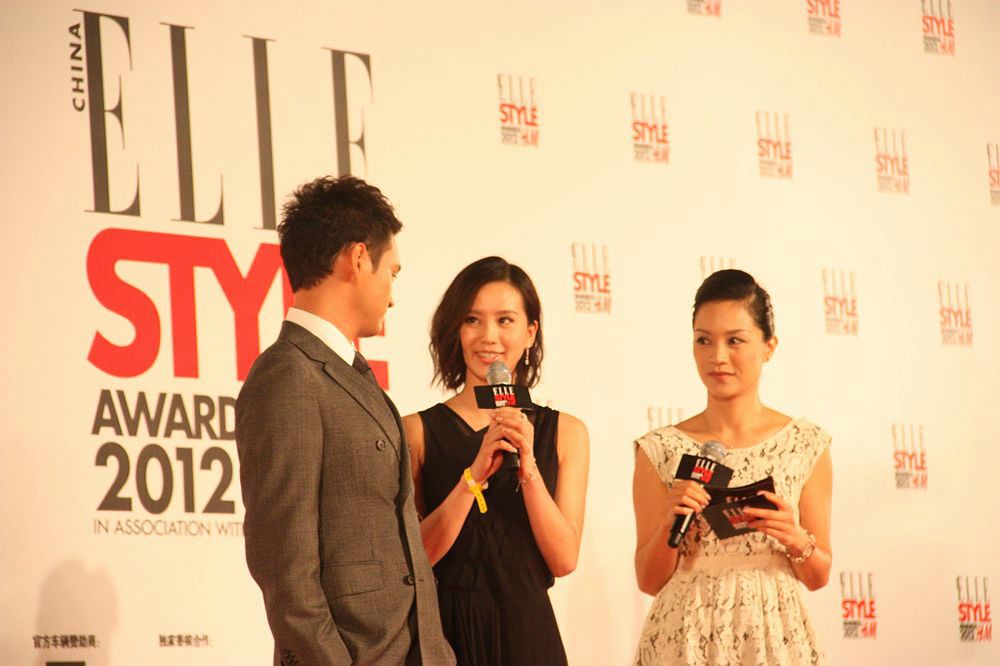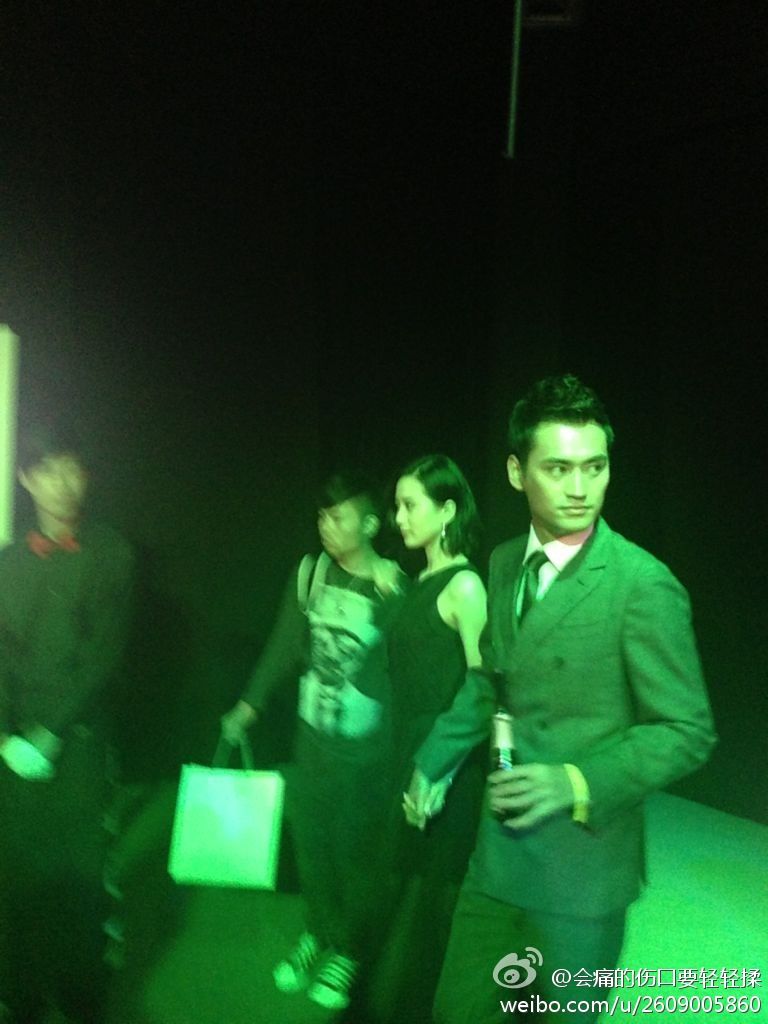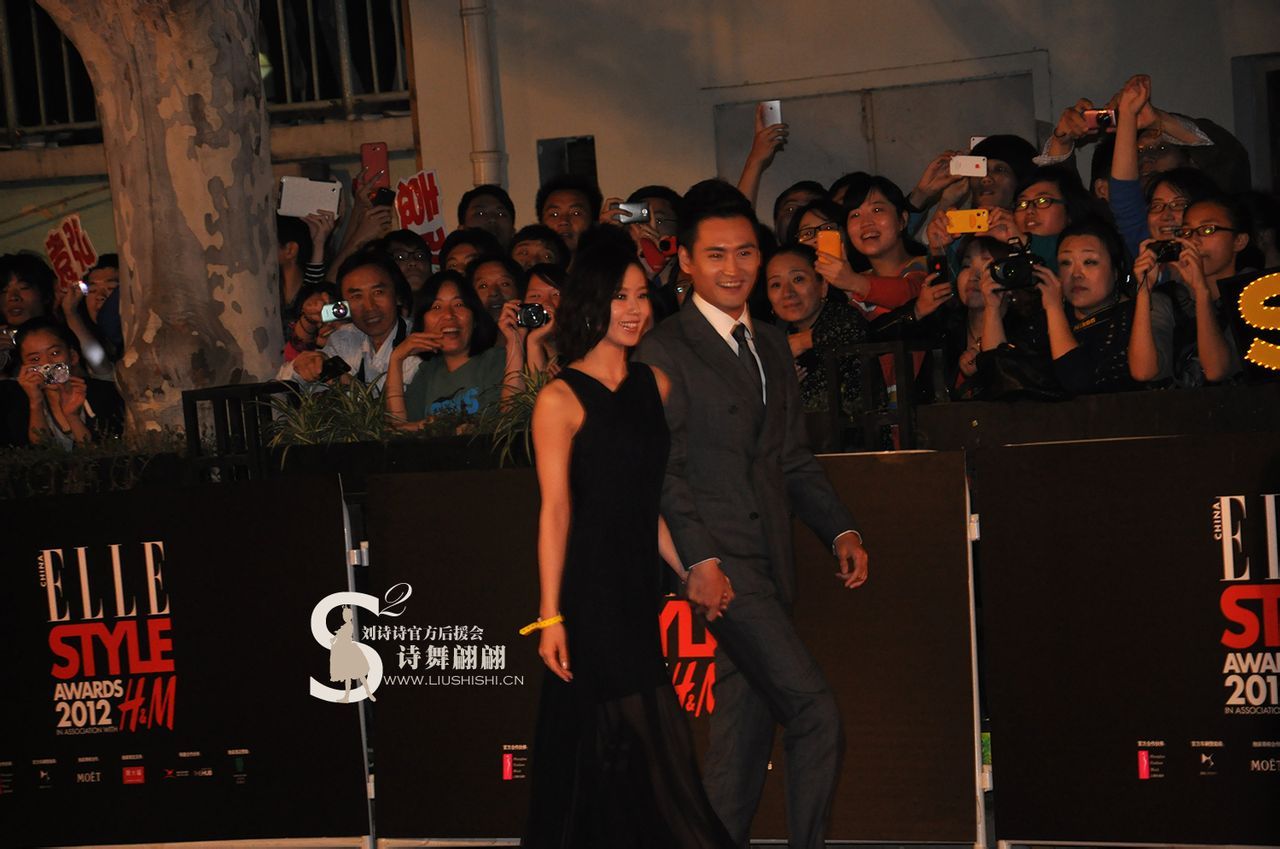 HongShi walking the red carpet at the Elle Fashion Awards 2012:
© 2012, ockoala. All rights reserved.