I know I'm totally Yoo Seung Ho-bombing the playground here, which you can either chalk up to momentary madness or the honest truth that the boy is beyond winning in his role as Kang Hyung Joon in Missing You. As usual, ignore me if this isn't your thing, all my obsessions wane eventually. During yesterday's episode 6 of MY, both Yoo Seung Ho and Yoon Eun Hye were top searches on Nate and there has been a ground swell of viewers going ga-ga over the boy's searing gaze. MBC just released the official BTS video of the fashion show scene in episode 5 and I almost spit up my wine when I got to Yoo Seung Ho's scene. I can't believe the production is acknowledging Yoo Seung Ho's gaspworthy ability to shoot laser rays of love at the object of his affection, namely Yoon Eun Hye's character in this particular drama. Starting at the 1:07 mark is that snippet and what almost killed me was the production splicing in a snippet of "Sexyback" and then darkening the shot while zooming light on his eyes only. Ahahahaha, oh my god, that was adorably priceless.
I went back and watched parts of Operation Proposal, which is somewhat of a romance drama mixed with a coming-of-age tale. While his same-age chemistry with Park Eun Bin was really palpable, he's really taken it a step further here. I also notice that he's got this amazing concentration and stays in character a lot even when the cameras aren't rolling, such as when he was standing in the distance just staring at Yoon Eun Hye while she's giggling and goofing off between shots. I've been thinking on what would have resulted if Chung Jung Myung accepted the role, since he's older in real life than Yoochun so I'm assuming Hyung Joon's character would be written older as well. I like this dynamic where Hyung Joon is younger than both Soo Yeon and Jung Woo and has to use his wits to scrape by in life. I think Soo Yeon and Hyung Joon have a mutually symbiotic relationship where they both need each other. She reaches for him as much as he reaches out for her. I wasn't expecting Soo Yeon to love Hyung Joon based on the synopsis but now it adds so much more stakes to the story.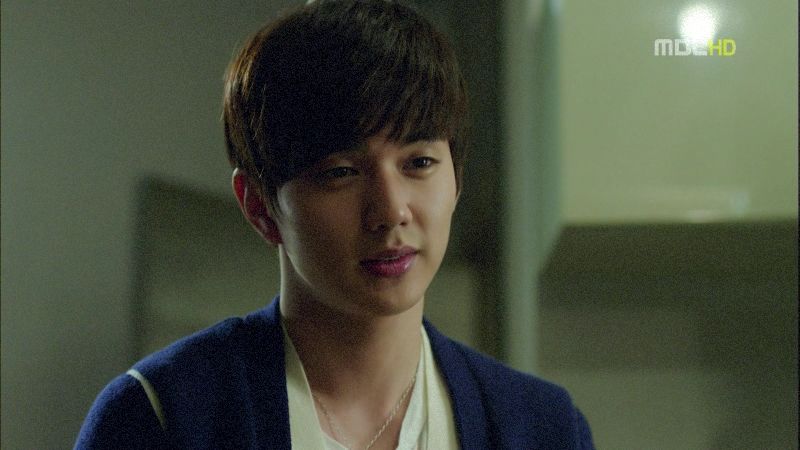 I loved the fashion show scene, despite finding it totally arbitrary that Soo Yeon became a fashion designer. Eun Hye looked so gorgeous and y'all know I think suit-wearing cane-holding Seung Ho is the bees knees. I think it's a career disease that I'll point out the stupid when I watch it, even if other stuff keeps me happy.
Official BTS of Fashion Show from Episode 5: