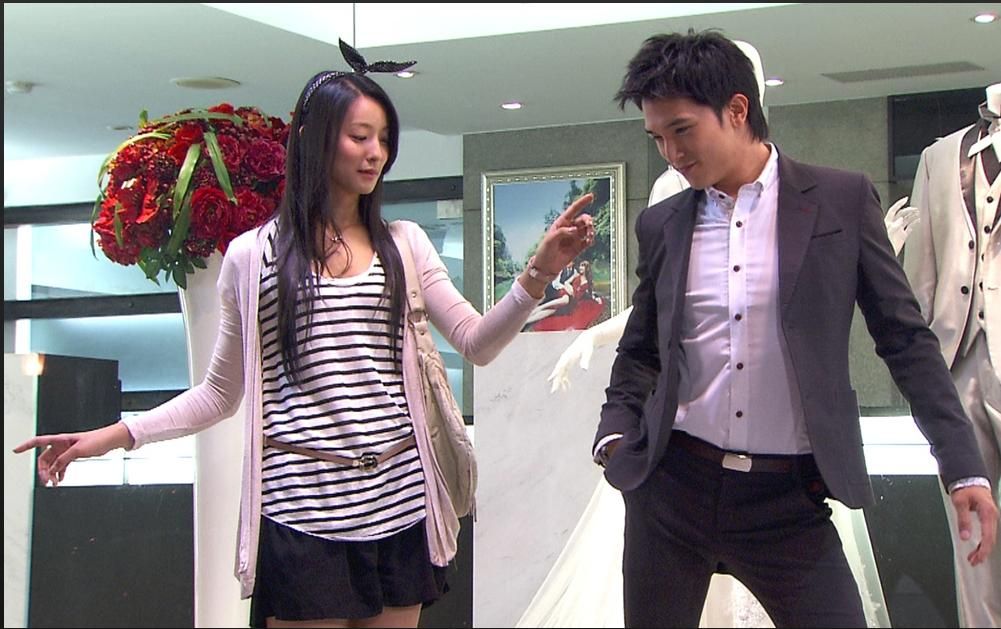 At this point Miss Rose has settled into another one of my Sunday routines – my latte, a copy of the New York Times Sunday edition, and the latest episode of MR. Episode 18 was once again wonderfully sweet and funny in that Miss Rose low key way. I have to admit that the dragging pace has really set in, with the moments that really work (such as any scene between Cheng Kuan and Si Yi, and even the Yi Chun-Si Yi melancholy warmth) buttressed with the work shenanigans that are so infuriatingly dull. Thankfully Si Yi's set up from the last episode is resolved quickly and swiftly, just like I expected, and Ting Ai gets her petard handed to her. But Vivian doesn't appear to have learned her lesson yet, and the previews show she is still trying to win back something that doesn't belong to her. If I set up Si Yi and Vivian on opposite ends, its actually hilarious that Vivian keeps trying to grab Cheng Kuan back and he doesn't want to go to her, whereas Si Yi keeps trying to throw Cheng Kuan back and he's desperately trying to hold on to her.
This is the first episode that Si Yi truly got on my nerves even if I understand that this is part of her caring and considerate personality that has made Cheng Kuan fall in love with her in the first place. She's just so damn giving, always putting Cheng Kuan's welfare first in their relationship, but not putting his feelings first. What makes this OTP work is that with every give on Si Yi's part, Cheng Kuan pushes forward. This line just got me right in the gut when Cheng Kuan said "I won't want the next 50 years of my life to be as empty as the last 16". Amen to that! It's undeniable that the three leading men in this drama – Cheng Kuan, Sheng Jun, and Yi Chun – are the real shining stars of the story. We love their ladies they love, but only because they are such honorable and wonderful men that we all wish we had one for our own. I spy a proposal coming up in the next episode, so ladies please get your swooning couches ready to catch you.
Preview for episode 19:
Vivian: Cheng Kuan is planning to propose to her.
Cheng Kuan: Luo Si Yi, I can't promise me to be a perfect score husband, but I promise to you that I will do everything in my power to create a perfect score family with you. Marry me!
Si Yi: Deputy General Manager proposed to me.
Yi Chun: So did you accept?
Si Yi: This happiness comes so sudden and unexpected, I'm afraid it won't last.
Vivian: If you don't want to let this happen, you have to do something. Gao Cheng Kuan cannot marry anyone other than me.