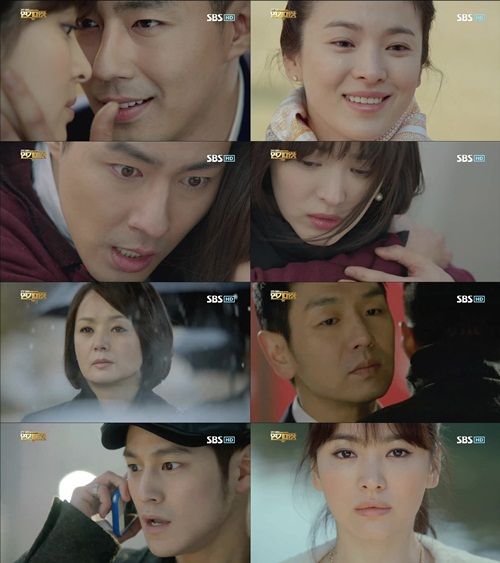 Aside from the fashion eye-candy, another good thing came out of the drama awards show in SBS releasing the first teaser of its highly anticipated melodrama That Winter, The Wind Blows. Written by famed screenwriter Noh Hee Kyung and starring Jo In Sung in his return to television after 7 years and paired with Song Hye Kyo, this one has aiming for high brow splashed all over it. The first teaser definitely stirs my interests by how stylized and intense it looks, especially since the drama hasn't released any stills yet so this teaser had a sucker punch effect. I also love both second leads Kim Bum and Jung Eun Ji, and if they get their own baby version love line I will be even happier. The teaser does confirm my hunch that TWTWB appears to be bringing along more of the same type of brooding tangled web angst that Nice Guy so engagingly delivered recently. It's almost like Noh Hee Kyung trying to add her cerebral mix to the Lee Kyung Hee staple pulpy melodrama. The synopsis is something like Jo In Sung is an emo swindler who pretends to be blind heiress Song Hye Kyo's long lost brother, but of course he's not and even more certain is that they will fall in love and heal each other's wounded psyches. If I sound sarcastic I don't mean to be – I think convoluted melodramas can be entertaining and even thoughtful despite the avalanche of ridiculous plot coincidences. While I am a bit overdosed on melos recently, this one looks too good to pass up.
First teaser for That Winter, The Wind Blows:
http://www.youtube.com/watch?v=A0t_RMI0r1s
© 2013, ockoala. All rights reserved.