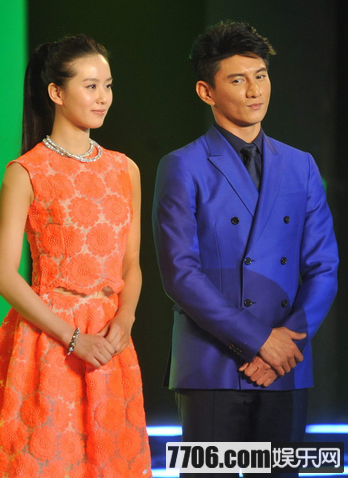 It feels like ages since I last saw Nicky Wu and Liu Shi Shi together in a public event, and when I checked the date I realized it has indeed been over a year since 4th Prince and Ruo Xi had the opportunity to grace us with their presence together. Since finishing Bu Bu Jing Xin back in early 2011, both Nicky and Shi Shi have done many dramas and/or movies separately but when BBJX aired in late 2011 they were all over the television programs and various awards show together towards the end of that year. In truth they don't really keep in touch though the entire BBJX gang remains active via each other's weibo posts. Last week Nicky found himself attending an event where he not only went onstage with his BBJX co-star Shi Shi, he also escorted his next two leading ladies onstage as well. First up was Ma Su, who paired with Nicky in the laughable overwrought silliness that was the latest adaptation of the wuxia novel Bride with White Hair (if anyone is curious based on the story, the 1999 drama adaptation with Chilam and Jiang Qin Qin is much better and worth watching). Next came Gan Ting Ting, who is Nicky's current leading lady from the period C-drama Into the Fire as well as its sequel Into the Victory. The only one missing would be He Zhuo Yen, Nicky's costar from Xing Ming Shi Ye. Nicky was quite bemused to be escorting so many of his former co-stars around, and when asked about his most memorable kissing scene with the lovely ladies, he actually made a choice and said it was with Shi Shi on BBJX. Awwww, sniffles. Both Shi Shi and Nicky were asked about BBJX 2 and she punted the question to Nicky saying everyone will participate when 4th Prince signs on while Nicky said he got the script and was in talks with the production already. Sigh, can this thing either happen or die for good, all this maybe talk is killing me. Tangren ladyboss submitted to the SARFT a synopsis for the drama tentatively called Bu Bu Jing Qin (Startling Love with Each Step) and I'd translated it below. It…..does not look promising.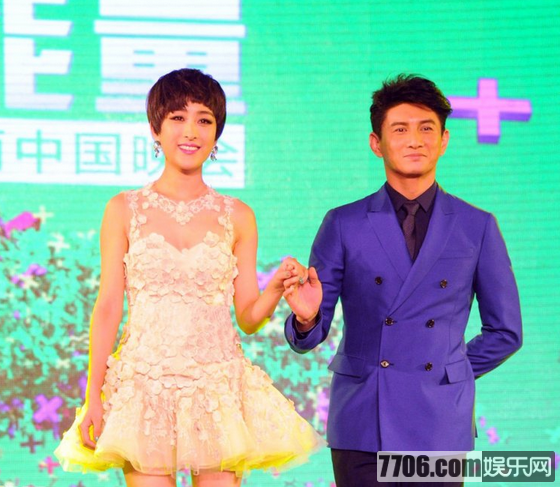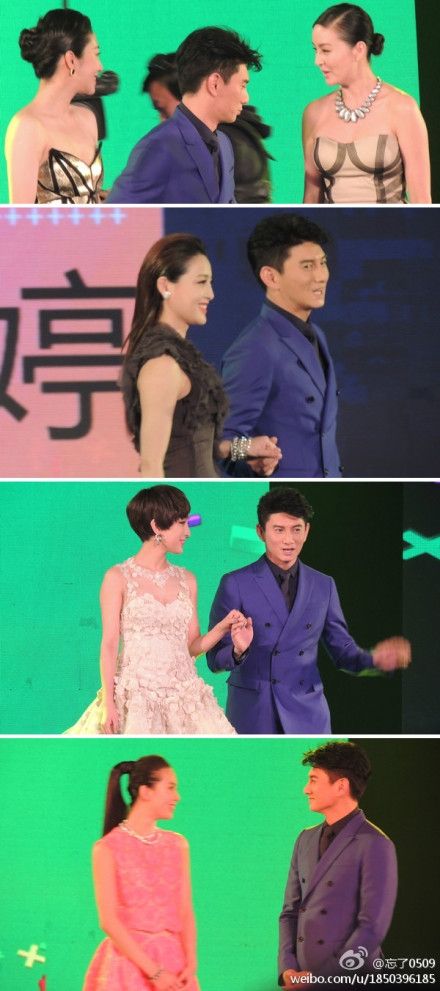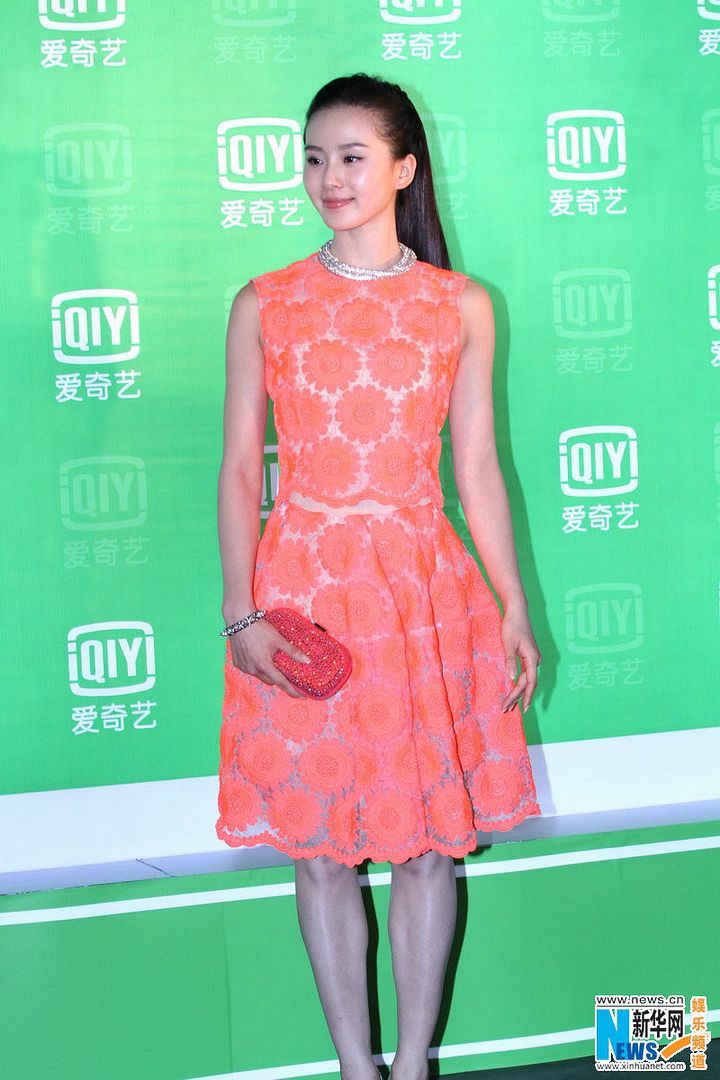 Startling Love with Each Step:
Zhang Xiao is a typical white-collar worker, looking for a happy romance and a good job like everyone else. By chance she goes to work for a dot.com called Zhen Tian (Thundering Sky). Like every newbie, she encounters bullying at every turn. Thanks to her boss Yin Zhen's concern, she matures and she develops this hard to explain relationship with him. At that time, another gentle considerate man Kang Si Han enters Zhang Xiao's world and it turns out that Yin Zhen and Kang Si Han are both potential successors to the company. Zhang Xiao inexplicably gets embroiled in their family succession battle. After a series of events, Zhang Xiao finally realizes where her true love lies and bravely walks with him towards their future happiness.