Way to give me a treat with one hand and slap me in the face with the other, MBC. On the eve of the finale of Missing You, where now revealed to be a crazed serial killer second male lead Kang Hyung Joon clearly will not and should not ever get the girl in the drama, MBC released some heretofore never seen cuddly pictures of the halcyon early days where Soo Yeon as Zoe and Hyung Joon as Harry first came back to Korea and landed in Jeju for her fashion show debut. I was excited when I first heard about Yoo Seung Ho acting with Yoon Eun Hye because I love them so but I did have major reservations they would actually be convincing as a couple. From the first moment I saw them together onscreen all my concerns evaporated – because her character is also a few years older than his character, their interactions naturally do flow from a noona-dongsaeng vibe but one which still contains the frisson of romantic longing and connection. Forget the character assassination done on Hyung Joon in the second half for a moment (I have no problem with him going dark but not when it was presented with no narrative foundation not to mention plot holes up the wazoo), I did think they made a very eye-candy couple as an alternative to the clingy and weepy OTP. Oddly MY has satisfied my desire to see them acting together and after Yoo Seung Ho gets out of the military I've no urge for them to do another project together. With the previews for this drama showing a possible sad ending with Jung Woo shot with a bullet to the brain, I'm predicting a happy ending all around with the OTP and the good guys all triumphing over evil Han Tae Joon and Kang Hyung Joon. Here's to hoping those who love the drama get the satisfying ending they want, while those who were disappointed by the drama move on to other pastures to graze. I for one am plenty happy with all the pretty stills I got of Yoo Seung Ho and Yoon Eun Hye from the earlier episodes of MY.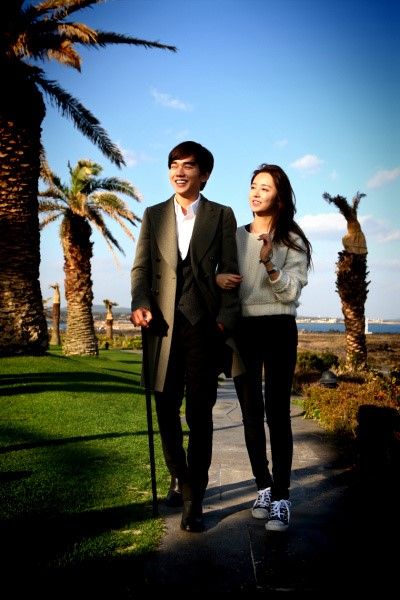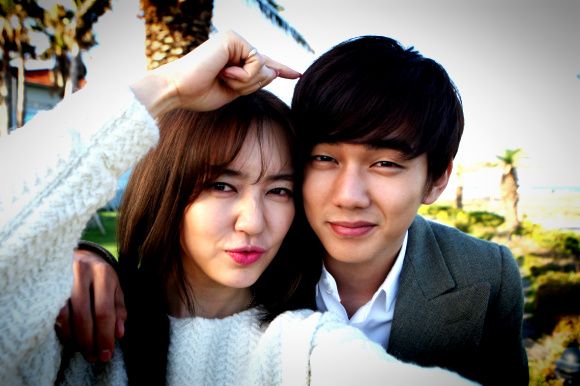 I will forever never understand how anyone can consider this relationship, from the early parts of the drama before Hyung Joon was revealed to be a crazed murdering asshole, to be sibling-esque. Who the hell ever snuggled with their brother the way Soo Yeon was always getting close with Hyung Joon, and vice-versa. These pictures are just too cute and I'll always remember fondly the potential for a healthy and realistic alternative to the OTP (14 happy years together!) before the writer tossed the laundry list of crimes at Hyung Joon's head, which apparently he has been committing since he was 12 years old. Bad seed anyone? Oh wells, writer be writing for fanservice is all I have to say.
© 2013, ockoala. All rights reserved.