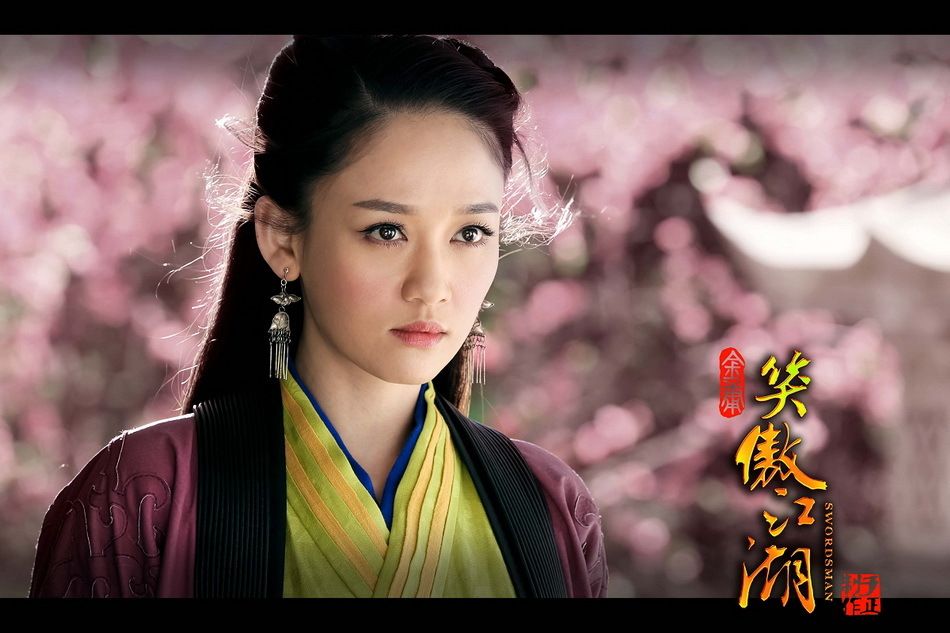 I am officially pre-shipping the heroine Linghu Chong with the villain Dong Fang Bu Bai in the upcoming wuxia C-drama The Swordsman. This is my conclusion after watching the 9-minute long trailer just released (linked below) and finally wrapping my mind around the changes producer Yu Zheng did to the original novel The Smiling Proud Wanderer by Louis Cha. It's ridiculous, yet somehow strangely palatable? I think Yu Zheng spliced Ren Ying Ying's character in half and gave some of her interactions with Linghu Chong to Dong Fang Bu Bai, and then turned her into a full-blow woman from the get go. No weird gender complications there. Then he added her to different situations Linghu Chong encountered on his own in the novel, such as his strange fate with Feng Qing Yang, thereby strengthening their interactions. What rather intrigues me is this proposition – what if Dong Fang Bu Bai, being a girl and able to learn the most powerful martial arts in the land, has to pretend to be a man in order to be the leader of the Sun Moon Sect. So instead of a man who castrated himself to be the most powerful (as per the novel), she's a woman who is just as power hungry but must hide her real gender in order to rule in a male-dominated society. Dude, if that is indeed her backstory in this drama, I'd totally root for her to destroy all those douchey men around her. We all know Ren Wo Xing is as power hungry as they come, he's only rather more palatable because he doesn't hide his goal and because he's Ren Ying Ying's dad.
Sadly Yu Zheng appears to have her turn into a lovesick female the moment she meets Linghu Chong. Which isn't that much of a stretch since that is what happens to Ren Ying Ying, formerly all cold and bitchy Holy Maiden, then super schmoopy sacrificial side kick after she runs into loverboy. I actually really liked the 9-minute trailer, it was over-the-top and silly at times, but it gave me a better sense of what's to come and some changes look fantastic. I think Chen Qiao En is going to steal the show, and she is pretty much the leading lady in this drama as the biggest name actress. Not to mention she looks phenomenal with the best hairstyle and costumes. I also think Chen Xiao is going to give Wallace Huo a run for his money in the male lead department. I normally can't stand Lin Ping Zi, but Chen Xiao is rocking the transformation into the vengeance consumed version of the character. Based on the long trailer, I'm further convinced Wallace and Chen Qiao En have all the chemistry and he has none with Yuan Shan Shan who plays Ren Ying Ying. Zero, nadda, zip. Wallace even has chemistry with Yang Rong playing Yue Ling Shan (which is always a prerequisite since his character spends the better part of the novel in love with her), so at least all these cross love lines ought to be interesting to see this version's take on it. The drama premieres on February 5th and I'm back to being curious and cautiously optimistic.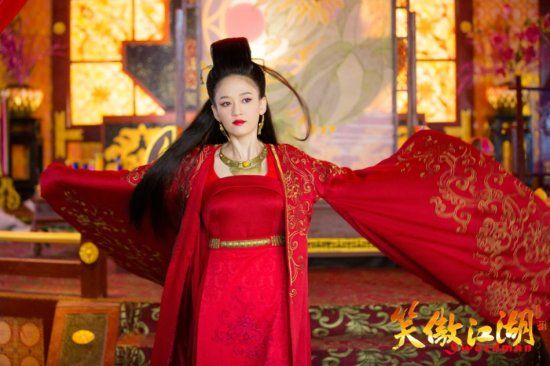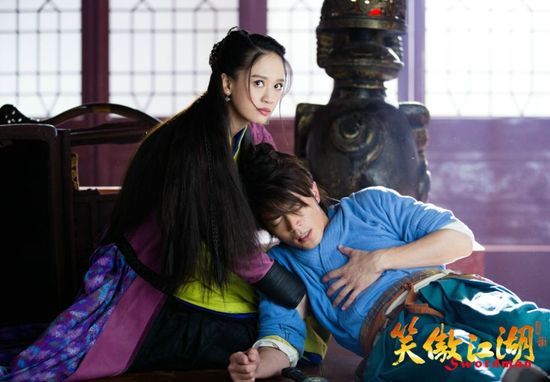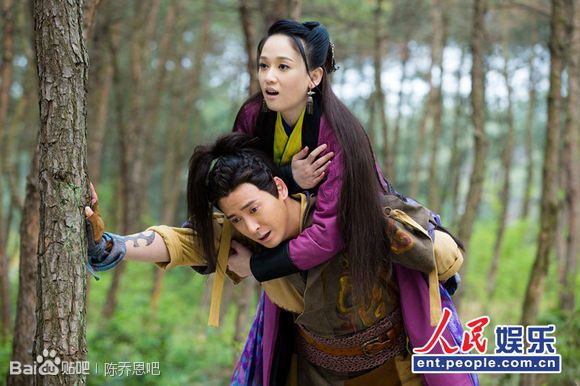 9-minute long trailer for The Swordsman:
© 2013, ockoala. All rights reserved.