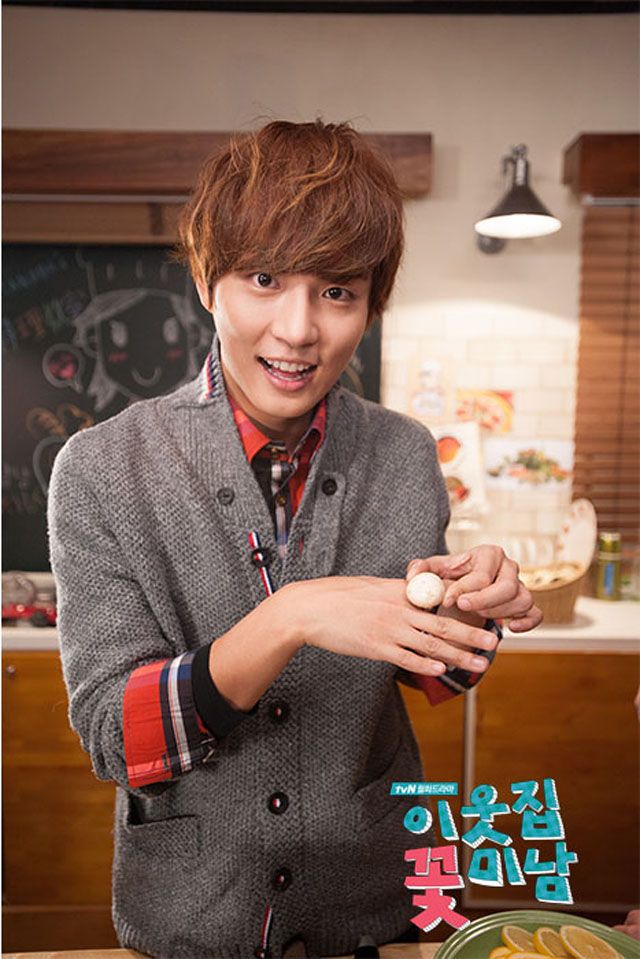 Already totally loving Yoon Si Yoon makes watching Flower Boy Next Door a unique experience. He's so perfect in expressing all the nuances and quirks of energy ball Enrique Geum that I'm left just nodding my head and pointing like a proud mother at what my boy is doing. I knew he had it in him, and Me Too, Flower! was him getting lucky with a good role. His character and performance in M2F is so diametrically different than Enrique it's jarring to toggle between the two dramas on my screen. Angry Jae Hee makes me want to do naughty things with him but cheeky Enrique just makes me want to pet him warmly. As a male lead it's tricky to see how he could transform his connection with Dok Mi into the sizzling romantic type of connection but judging from the preview he does just that with aplomb. If that upcoming kiss turns out to be a dream sequence imma go berserk on tvN's ass. That would be cruel and unusual punishment. I'm also loving Park Shin Hye's performance and character of Dok Mi equally. It's such a startling mature and restrained performance from the girl who appeared to be miming in You're Beautiful. She overacted as that role and story required but did give many people's first impressions of her being that she's slightly dim and klutzy, when the real Park Shin Hye is graceful and smart as a whip. I think she and Yoon Si Yoon make the cutest couple onscreen and I can't wait for their relationship to leap into the next stage. As for Enrique's side story with the stalker ahjumma and the panda hat fangirl, I hope it's revealed to be more substantive than it's currently appearing. Right now it's like some tacked on thrills to randomly manufacture anxiety for Enrique's safety. I would rather that time be spent with the sleep-deprived shouty webtoon editor and her growing interaction with Dong Hoon. They are an odd couple to be sure, but I see the sparks right below the surface and that would make for great fun should they get together. And like Seo Young was shipped off to Spain and Tae Joon to an island, it's also time Do Hwi was shipped off to Mars. With only her fur jacket as her companion.
Written preview for episode 11:
Dok Mi is at the art exhibit with Jin Rok when she hears about Enrique getting hurt. She rushes to the hospital. Enrique is upset and saddened to learned an anti may have pushed him. Dok Mi feels a kindred understanding of Enrique's pain. Enrique soon finds out that Dok Mi is moving from her apartment………….
Preview for episode 11:
Jin Rok: Enrique…..he may be severely injured.
Dok Mi: This only happened because you stayed. If it wasn't for me, I'm sorry. Can we stop here?
Jin Rok: This is the last time I'm bringing Dok Mi to you.
Enrique: Shall I stop? Now?
Dok Mi: I've liked you since the beginning.
Enrique: I can hear it again…….the thoughts in your head.