The Park Shi Hoo rape investigation continues to wallow in absurdity as it nears 7 weeks since the incident in question occurred on February 15th. There are new developments hence this post, but nothing definitive in shedding more light on whether it was rape or consensual sex. Alleged victim A's now-former friend B has officially recanted everything she said in an initial interview about what Park Shi Hoo did to A, and she has given a signed affidavit to Park Shi Hoo's lawyer stating that she was duped by A (giving a list of supposed things A told her initially that she later found out to be untrue or at least not accurate), A's past sexual relationships with men (B, who has been friends with A for all of 6 months, now claims A is sexually promiscuous), as well as shady going ons with Mr. Hwang of Eyagi Entertainment as well as another entertainment industry rep known as C. Park Shi Hoo's lawyer says that it will be submitting to police a docket of evidence gathered from its own independent investigation, including B's affidavit, essentially implying all this will discredit A as a lying (and sexually active) woman and will exonerate Park Shi Hoo. Hot on the heels of this, news outlets have reported that P, B's boyfriend, might have a hand in A's reporting of the case and may be the other person referred to in the text messages between A and K. Great, another alphabet joins the party. Then a stunner dropped this morning when news outlets reported that an unnamed source from the police department gave an interview that said Park Shi Hoo failed every lie detector test question and an indictment was forthcoming. Park Shi Hoo's attorney immediately blasted that as totally untrue, and an official spokesperson from the police issued a statement that the report did not come from them (but they didn't say the report was false) and they have no intention of releasing the results from the lie detector test. LOL, watch Park Shi Hoo's lawyer try to sue the police department and/or the media for this latest supposed libelous leak. The police said the investigation will wrap up by the end of March and be submitted to the prosecutor's office for consideration.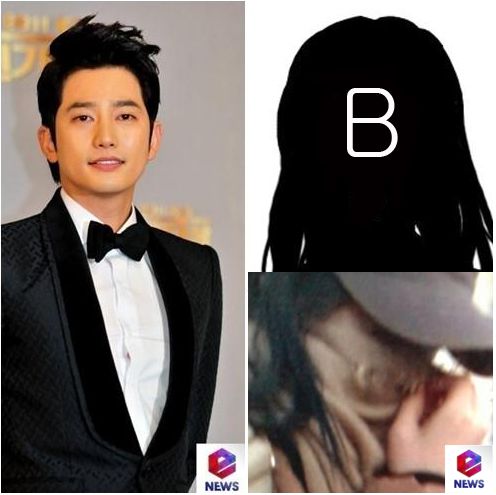 A's attorney released a statement that A's Kakao messages with K late in the evening of February 15th where they seem to be on good terms was in fact done in the presence of cops at the police station. Cops asked her to text K and act natural to see if he would reveal anything. This is where A randomly wondered whether she was pregnant after a night of sex with Park Shi Hoo. B, who is now being sued for libel by Park Shi Hoo, has done such a 180 about turn I wonder if she needs to see a chiropractor for whiplash. B gave an interview this week media that painted herself as a clueless friend to A (who she has known for 6 months – seriously) and she was so eager to help A because she has been in a similar position before. B could help A by comforting her and supporting her, but B chose to open her big mouth and give an interview blasting Park Shi Hoo a few weeks ago of her own accord, and now she says it was all based on information that was false? Then why didn't she keep her mouth shut and stay out of this mess? She claimed to have given those interviews to help A after learning that another party was going to leak the rape allegations and paint both Park Shi Hoo and A in a bad light. She claimed to just really sincerely wanted to help out A when she believed her to be a victim of rape.
Honestly, I have zero sympathy for her, and she comes across as the worst type of dumb-ass and hypocrite. If Park Shi Hoo didn't rape A, then B exacerbated the problem by mouthing off before the facts were out. If Park Shi Hoo did rape A, then B is choosing to save her own ass now from the libel lawsuit and throwing A under the bus. Either way – this chick is a terrible friend and a shitty human being. B ended this latest interview by saying she wanted to apologize to Park Shi Hoo for harming him when she believed A, who she didn't even know that well, and she wants to clear it up because she is also a victim here. *this is me laughing my head off at her woe-is-me act* At this point everyone should hold off on making a judgment call on whether Park Shi Hoo raped A, but go forth and have a field day on all the other shit that has happened since then to muck up the investigation. At this point, B is helping Park Shi Hoo's side slut-shame A, and that is just the lowest of lows to do to a woman alleging rape. Even if A slept with an entire Navy armada stationed in Seoul and has a different man in her bed every night, that does not have any bearing on whether she was or was not raped that night in question. She could still have said no to Park Shi Hoo on the night of February 15th. Or she could have said yes and regretted it later. But her sexual history has no weight in determining whether a rape happened that night.