I hate character assassination by a writer. It is one of my number one biggest pet peeves. It works both ways, when a villain is randomly reformed, and especially when a good guy is made evil for the sake of throwing him under the bus to prop up another character. I mention this because the TW-netizen fans of King Flower are collectively shitting a brick over what happened in King Flower episode 12, and especially over what appears to be happening in the preview for episode 13. This would be amusing to watch the rising levels of horror and rage plastered all over the official drama FB page if I weren't so personally invested myself. Something has to give as this drama heads into its second half with a huge narrative impasse on its shoulders. One one hand all the promotional materials made it seem like the story of a country girl's crazy rich adventure and her happily ever after with her childhood oppa. On the other hand is an actor singlehandedly stealing the entire show by his acting alone. I'm not going say Chris Wu's Ouyang Tai is written to be the greatest male character ever, because he's not. But by sheer acting intensity he sucks in the majority of the viewers that his journey becomes the focal point of the show. I love him because of the way he loves.
If the upcoming K-drama When a Man Loves has a stupid title, I'll actually apply it to Terry and say KF is really the story of how much a man loves a woman and experiences the joy of having, the devastation of loss, and the strength to go on. Everything else in KF is either boring filler or inconsequential trifle. Da Hua's plastic surgery and face change isn't life altering as she can go back to her original life only prettier if she chooses. Guan Jun just needs to grow up and get a job and stop being a hotheaded lout. But Terry – there is no going back for Terry as he stands on the precipice where one side is a life without Liang Yen and the other is him being backed into a corner by a false hope given by Qin Mo so he went and got himself a temporary substitute for Liang Yen. But Liang Yen is dead now, and despite Da Hua's insistence on staying out the year, episode 12 reveals the pretense to even more people. So the story feels backed into the same corner as Terry, either acknowledge him as the male lead whose story underscores this drama, or else turn him possibly evil so there is no choice for the fans but to root for Guan Jun. I hold out a sliver of hope the preview is misleading, or else I'll be resigned to watching this off-the-tracks trainwreck just to absorb some of the finest eye-acting I've seen since god knows when. Chris "the eyes" Wu – thank you for giving a total absurdity as KF emotional depth.
Stage 12 recap:
Da Li ends up taking the NT 2 million offered by Hu Jing Biao to Guan Jun as payment for helping him win the land auction. Guan Jun has decided to quit gambling and all other vices, and Da Li suggests they use the money to buy a truck and open their own delivery business. They guys agree they aren't suited to work for others and hope this new career path will make their ladies happy. If the money didn't come at the expense of Terry, without any justifiable reason on Guan Jun's part other than some ham-brained decision to bring Da Hua home, then I would be happy for them. Alas, I think they are both still idiots even if the drama wants to keep building up their characters and future by dropping money on them that Guan Jun earned by pointlessly backstabbing Terry.
Da Hua happily tells Terry that Guan Jun has agreed to let her stay out the year and will keep the secret. Da Hua is amused that Guan Jun appears worried that Terry might fall in love with her. Terry stares back at her in silence which makes Da Hua nervous and she asks if he's falling for her. She tells him not to, as it will make their interactions awkward going forward.
Terry smiles and says not to worry, he doesn't fall in love easily. He's more worried about President Du's health and they agree to visit him regularly to make sure he recovers quickly. Kai Le runs in to inform Terry that a protest has broken out in front of a Sheng Da construction site. Terry rushes out to handle it and Da Hua asks to tag along and he lets her.
As Da Hua leaves the office, she feels a pair of vengeful eyes staring at her and she turns and makes eye contact with Kai Le, who does not temper her glare of evil. LOL, Lene Lai is quite possibly one of the worst actresses ever. Thank god the other second female lead Yuan Ai Fei as Hu Xiao Fei is the one getting more airtime, because if I stare at Lene even one extra minute I might turn into stone from her painful Medusa glare.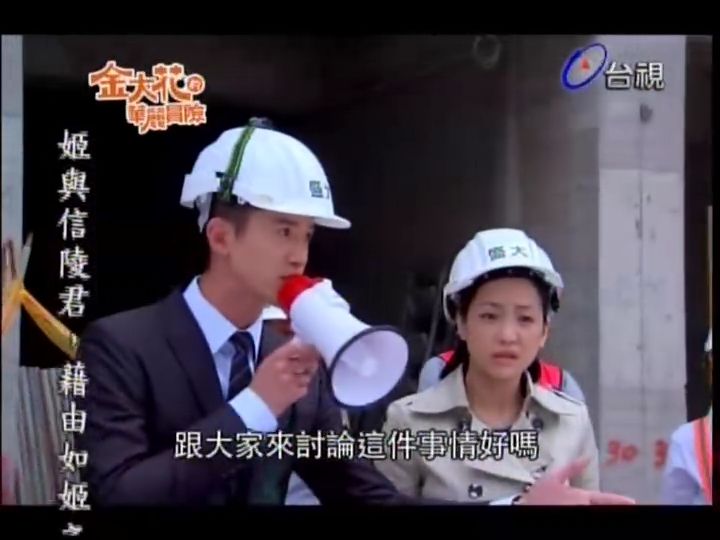 Terry and Da Hua arrive at the construction site and he tries to calm down the mob who accuse Sheng Da of ruining their neighborhood. Da Hua takes the loudspeaker and uses her experience with market protests to try and calm the protesters. One angry man accuses her of being married to the Managing Director so she's not to be trusted. Da Hua and Terry are pelted with eggs and water balloons and Terry shields her and rushes her to the car.
As Da Hua gets into the car, she notices Ouyang Shen sitting in a car across the street.
Da Li brings flower for Ah Xi to try and make up with her after the incident where the well-endowed co-worker came to visit him and he flirted with her. He manages to placate Ah Xi until the woman calls and Da Li tries to juggle both ladies. Ah Xi furious and tosses him out of her flower shop. I could not possibly care less about this sub-plot if I tried.
Terry and Da Hua are at home and she tends to the cut on her forehead. Terry's eyes betray how affected he is by her nearness as she applies the medicine. Didn't I say he was Chris "the eyes" Wu? He definitely unleashes a world of feelings in one subtle glance and blink.
Da Hua notices his strange look and asks if the wound hurts. He says it does and she offers to blow on it. Finally Da Hua gets a clue as she notices his stare and she awkwardly backs away. She grabs a bandaid and puts in on the wound.
Terry thanks her and she moves to sit across from him. Da Hua suggests that he let her handle such matters in the future since she grew up in a rowdy market place and is not scared of angry protests. Terry stares before smiling and asking if she really thinks he would leave such a responsibility for her to shoulder? Sheng Da is his obligation and burden to bear, he would never shirk it.
Terry also reminds Da Hua that she's Liang Yen now and this is not something Liang Yen would handle. Also, people see her as Liang Yen. Terry tells Da Hua that when a person gets plastic surgery, what changes isn't just their appearance. The course of their life will also be altered. Da Hua thinks Terry is being too serious, she's still the same Jin Da Hua inside. Terry smiles and says she might not understand now what he means but she will someday.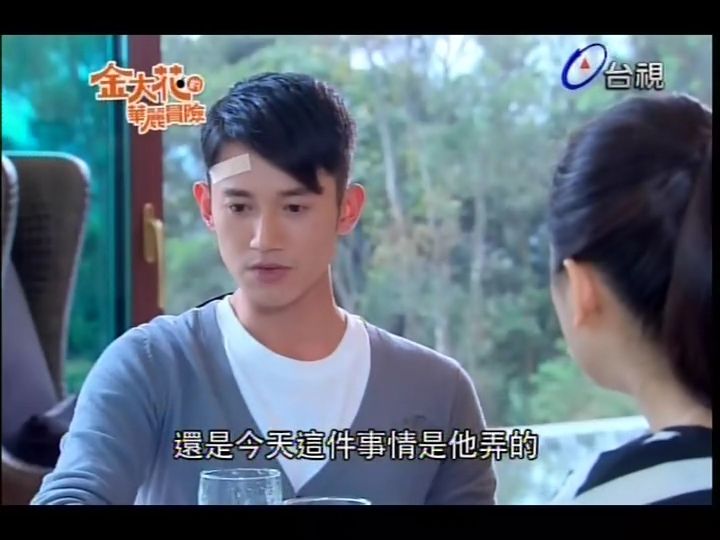 Terry gets up to pour her a glass of water and Da Hua mentions that she saw Ouyang Shen outside the protest site today as they were leaving. Terry absorbs this information and tells Da Hua that her hunch could be right, Johnson could be behind the sudden protest, he wouldn't put it past him. He assures Da Hua that he's guarded against Johnson every day of his life and will continue to be vigilant.
Terry then invites Da Hua to dinner, promising to take her somewhere with yummy food. Da Hua happily agrees.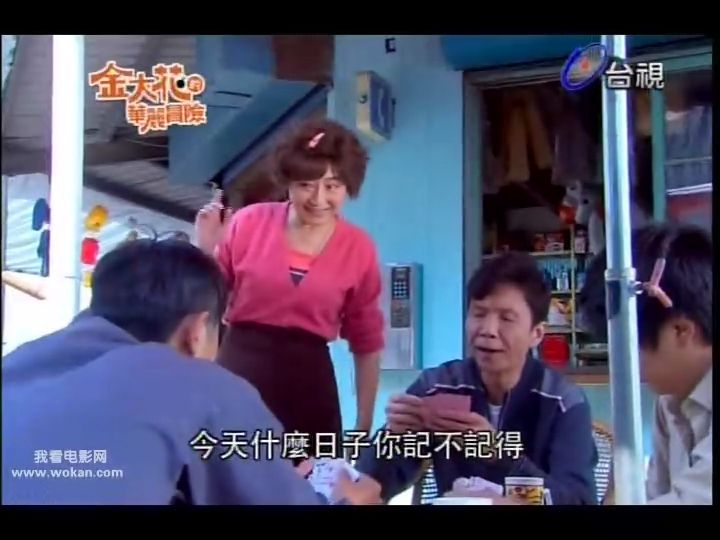 Jin Mom sees her useless husband outside playing cards and is sad that no one seems to remember that today is her 50th birthday.
Terry takes Da Hua to a fancy restaurant and they sit down to sample a bottle of wine. Da Hua takes a sip and rattles off an impression knowledge of wine as she takes a savors the flavor, which amuses Terry to no end as he watches her.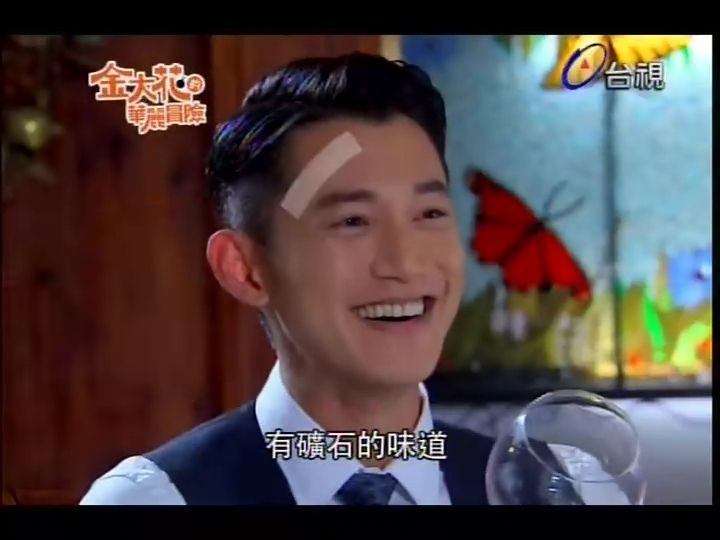 Terry asks with a laugh when she memorized all that and Da Hua admits she was just reciting something she read. Terry teases that her memorized spiel was pretty accurate for this bottle of wine, though he didn't taste any mineral acidity in the wine. They smile and sit back to drink some more.
Guan Jun, Da Li, and Ah Xi all arrive at the store to have dinner with Jin Mom. Everyone acts like its just another regular dinner, while poor Jin Mom stews inside that no one remembers her birthday. Guan Jun tells Jin Mom that he and Da Li are planning to start their own delivery service business.
Dinner is served and a plate of expensive Wagyu beef is brought out for Da Hua. Terry says she took him to her favorite steak restaurant, so now he's taking her to his favorite. Terry explains in a teasing way that the Wagyu beef is raised to eat expensive feed, listen to classical music, and get massaged every day. Da Hua is weird out that the cow lives better than some humans do.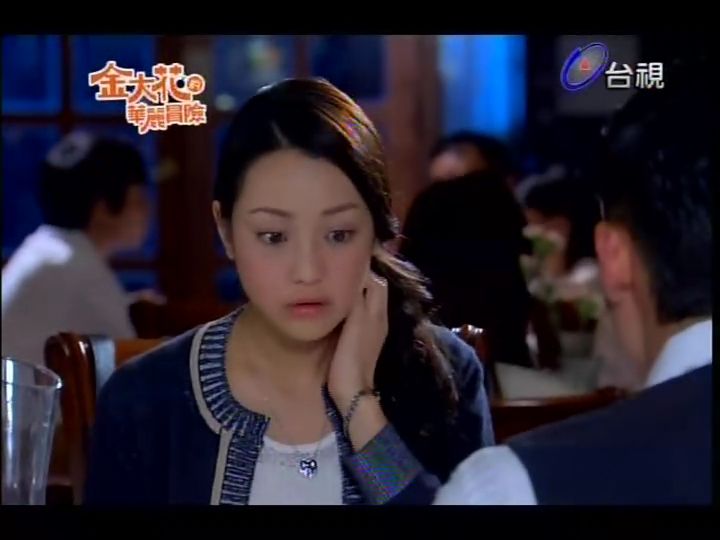 Before she can take a bite, she gets a text from Guan Jun to hurry home since its Jin Mom's birthday. Da Hua freaks out since she forgot and begs Terry to let her go celebrate with her mom. Terry reminds her that she's Liang Yen now but Da Hua promises not to slip. Terry smiles and says he will drive her there, and along the way they can buy a present and its his gift for Jin Mom.
Da Hua smiles and thanks Terry as they get up to leave even before eating. Da Hua takes one step before turning back and grabbing at least one bite of the expensive steak. She chews with her eyes closed in bliss, exclaiming about how delicious it is. Terry watches her and breaks into a beaming smile at how cute and artless she is.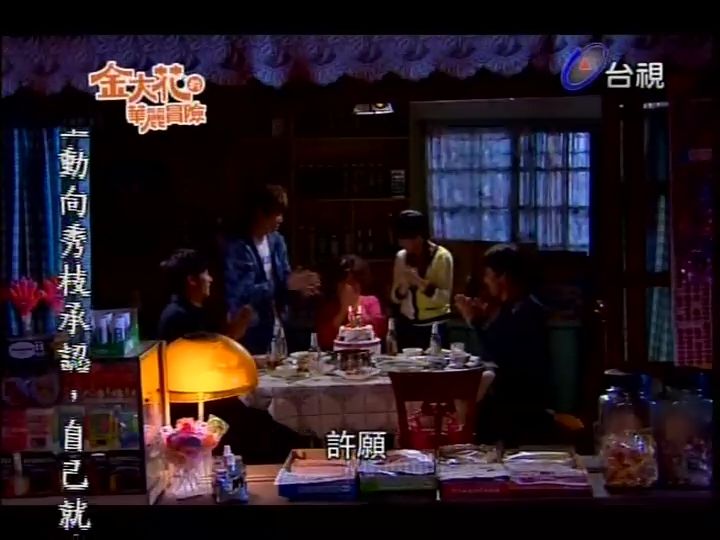 Before Jin Mom expires of sadness, her surprise party starts and a cake is brought out. She is so happy her family remembered and blows out the candles to make the wish that she wants her Da Hua to come home.
Terry pulls up to the store and hands Da Hua the present for Jin Mom, a jade bracelet that Jin Mom has been eyeing for years but never bought because it was too expensive. Da Hua remembered her mom always wanted it and she thanks Terry for buying it. He declines to go in and tells her to stay as long as she wants, spend more time with her mom, he'll wait for her outside.
The lights come up and suddenly Da Hua walks into the store. She pretends to be Liang Yen and says she's here to celebrate Jin Mom's birthday. She hands her the present and when Mom opens it to see the bracelet, she is startled. She declines the expensive gift but Da Hua grabs it and tries to make her Mom put it on.
Jin Mom touches Da Hua's hand and asks if she is Da Hua. She tells Da Hua to tell her the truth. Da Hua stays silent while Guan Jun looks alarmed and everyone else is shocked. Suddenly Jin Mom stands up and slaps Da Hua, which is when she gets on her knees and calls her Mom. Mother and daughter tearfully hug.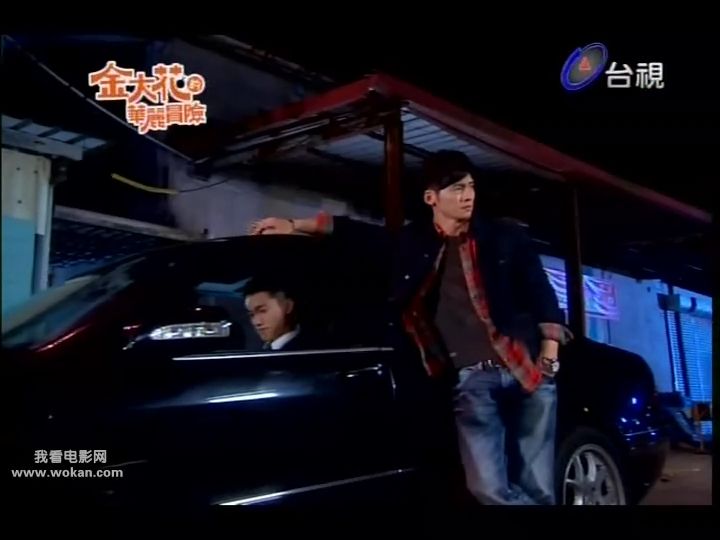 Guan Jun goes outside to talk with Terry, who is waiting in the car. He tells Terry that Jin Mom found out the truth about Da Hua's identity. Terry turns to go inside but Guan Jun stops him. Terry asks how the truth came out since Da Hua is so careful. Did Guan Jun tell? Guan Jun scoffs, he said he would keep the secret and he did. But mother-daughter bonds are just too close so Jin Mom guessed on her own.
He asks Terry to let Da Hua spend the night. Terry says he has no place to object.
Jin Mom drags the whole truth out of Da Hua and later the two of them prepare her bed for her to spend the night.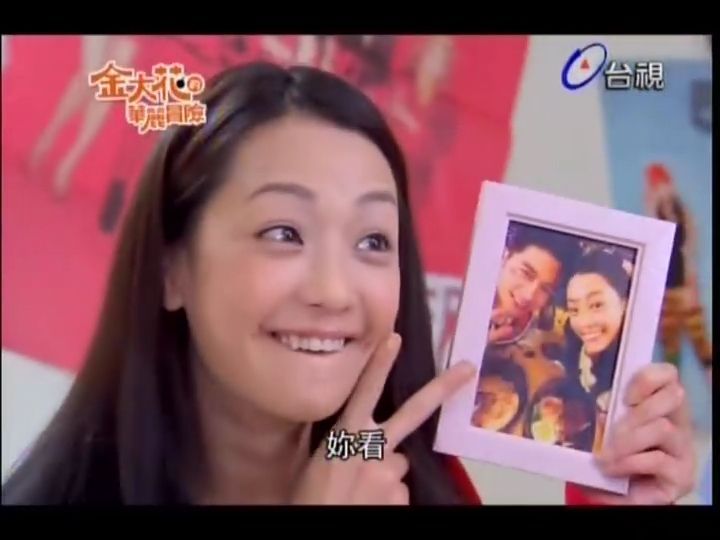 Mom can't get over how pretty she is now, and Da Hua says she's still the same Jin Da Hua and grabs an old pictures and pretends to be bucktoothed still. She tells her mom not to feel sad, didn't her mom always lament she couldn't make Da Hua more beautiful?
Jin Mom wonders about Terry and whether she should be living with an unmarried man. And now that his fiancee is dead, what if he falls for Da Hua and won't let her leave when the year is up? Da Hua tells her not to worry, Terry is a good man who has kept every promise he made to her. Mom worries about Guan Jun and Da Hua says this is a obstacle she and Guan Jun must overcome together if they want to be together.
Terry is home alone and he thinks back to all his past interactions with Da Hua, such as her getting drunk and hugging him to cry about how difficult his life is as the Managing Director having no one to confide in. Drunk Da Hua promises that she'll always have Terry's back.
Terry asks out loud to imaginary Da Hua – he's kept every promise he made to her, but what about the promises she made to him?
It's morning time and the whole family sits down to eat. Da Li stares at his sister and can't get over how pretty she is and how her manners have changed. Mom tells him to zip it!
Dad comes down to breakfast and is especially nice to Da Hua. Mom wonders what he's up to and Dad merely wants to know about Terry. He's super rich and the Managing Director of Sheng Da, so what if Da Hua marries him for real. They would be set up for life. Da Hua looks stricken and worried to hear this.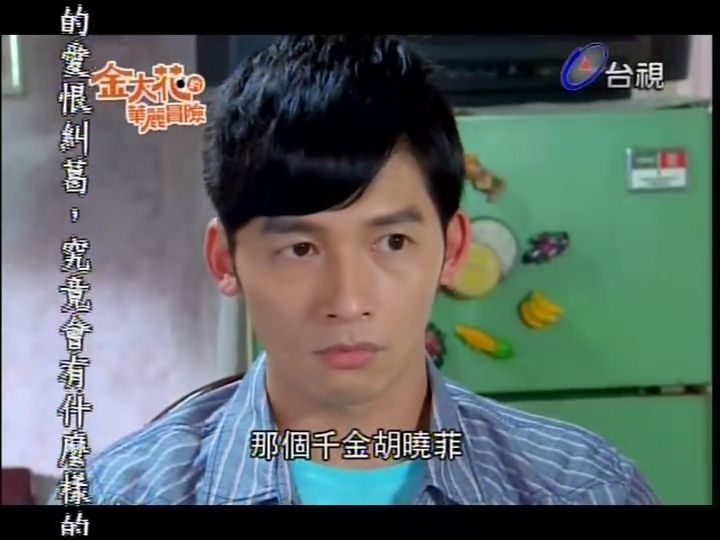 Mom says no way, Da Hua is marrying Guan Jun! Dad says he was merely discussing a possibility. He also heard that Hu Jing Biao's only daughter likes Guan Jun. He can marry her and also be set for life. Dad suggests that both kids have an alternative and better future spouses than each other. Both Guan Jun and Da Hua looks perturbed to hear this while Mom argues that will never ever happen.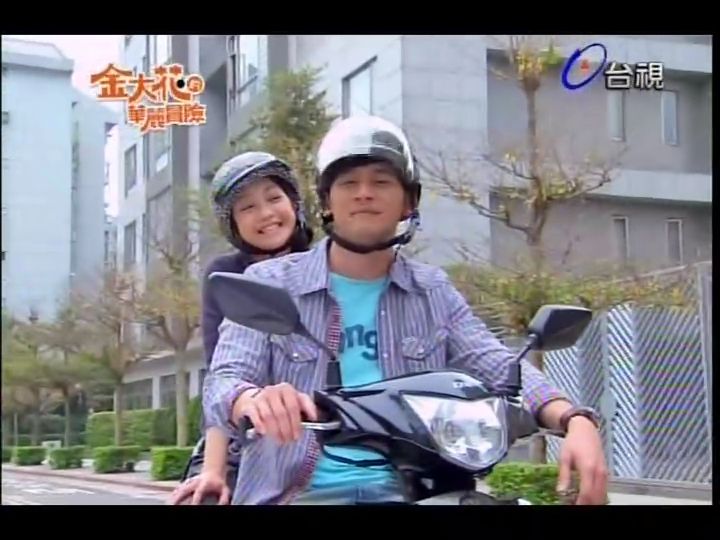 After breakfast, Guan Jun drives Da Hua back to Terry's on his scooter. They stop midway and discuss what Dad suggested. Both say that will never happen. Guan Jun says he is not interested in Hu Xiao Fei, and Da Hua says she will never fall for Terry. They promise to trust each other and happily ride off together.
Thoughts of Mine:
I know for a fact that live-filmed TW-dramas are like K-dramas, the writers and production keep their ears to the ground. Fan feedback and audience reaction often plays a part in driving the narrative, and extensions for highly rated dramas happen at the last minute because ratings are taken into account for earlier aired episodes. I felt like Jin Dad was acting in the role of the production company when he casually threw out the possibility of Da Hua-Terry and Guan Jun-Xiao Fei, much as the audience has been clamoring for the past few weeks. Of course both Da Hua and Guan Jun insisted it would never happen, but their awkward reaction underscored that something didn't quite sit right with them. I normally would take that as a sign the writer is exploring the possible changing ships, except the preview for episode 13 was like a splash of cold water. Seeing Terry become territorial with Da Hua at the wedding picture studio, pointing out that Xiao Fei likes Guan Jun a lot, and telling Guan Jun he's not good enough for Da Hua – that all rubs me the wrong way. Terry has always been a straight forward guy, arrogant and condescending at times, yes, but never petty and calculating. Especially when it comes to love. His love for Liang Yen was passionate and caring, doting and candid. I refuse to accept that as he finds himself falling for Da Hua, his behavior would change to that of a man who resorts to cheap shots to gain some leverage. When Qin Mo suggested he have Da Hua be Liang Yen for life, Terry shot that down so quickly I got whiplash. He said Da Hua doesn't want her life to change, she likes who she is. He uses what she wants as a barometer and not what he needs. He knows Da Hua likes Guan Jun, and how optimistic and kind she is, I cannot accept he would do anything underhanded to win her heart.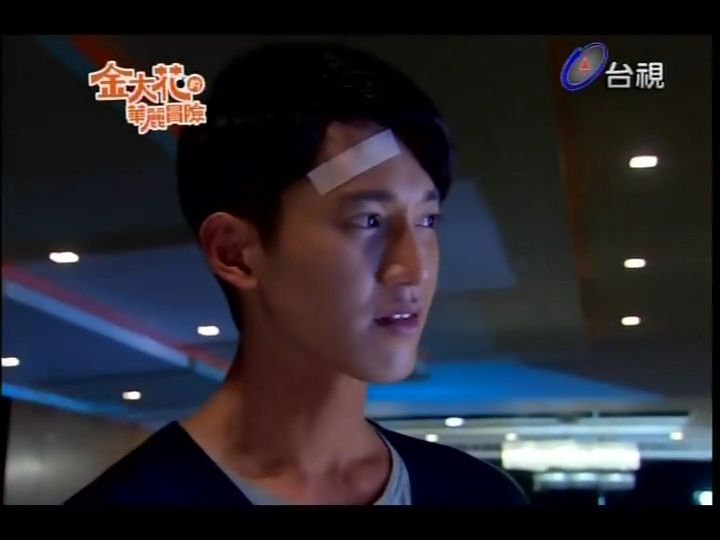 I sit back and look at all of KF and I think the writer wrote Terry without intending him to be so compelling. It's all Chris' acting that makes him win hearts left and right. Terry is a good person but he's not terribly fleshed out initially. He loves Liang Yen, he runs a major corporation, he is a confident man. That is all. He doesn't do anything wrong until Liang Yen's accident, and the only bad decision he's ever made is to trust Qin Mo's medical diagnosis that Liang Yen needs 1 year to recover and he can't let the truth of her injury get out. If he had made it clear Liang Yen got injured in the mountain climbing expedition from the outset and then Liang Yen died, he would have absorbed the pain and consequences like a man. It was only at the prodding of Qin Mo that he let himself get talked into the hare-brained scheme to find a substitute. And the moment Liang Yen died he wanted to come clean, company and inheritance be-damned. And even afterwards he's repeatedly tried to come clean, not because he's a sucker for punishment, but because he thinks ITS NOT FAIR TO DA HUA to stick around. How could this guy, who has always placed Da Hua's interests first aside from offering from a really life altering contract which she willingly accepted, suddenly turn grasping for her affection. Even if he falls for her, even if he thinks Guan Jun isn't good enough for her, I see Terry as respecting Da Hua's wishes. I hope the writer understands that and doesn't twist his personality around to stack the tables in Guan Jun's favor. That would piss me off to no end, and I might just break up with SETTV if the network pulls this shit just because James Wen is a bigger star and got higher billing initially.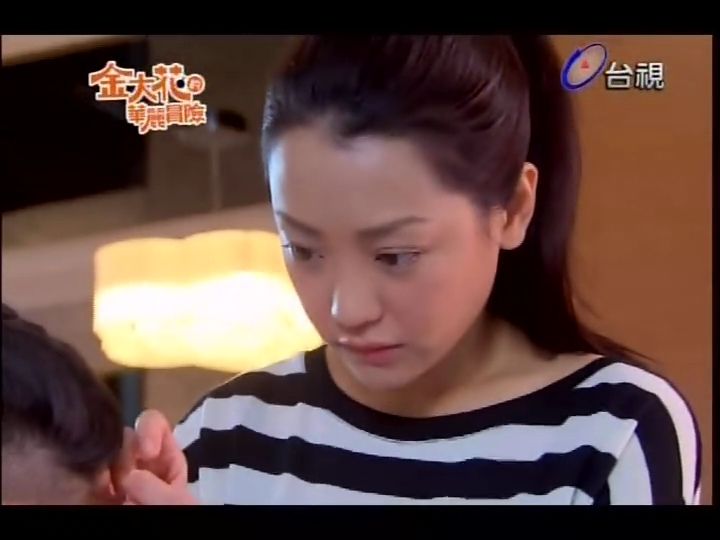 I've actually loved many SETTV dramas for how well they write their second leads and refrain from making them caricature antagonists to the male lead. Chris Wu in Autumn's Concerto and Zhong Wu Yen, James Wen in My Queen and PS Man, Baron Chen in Fated to Love You – none of them got the girl despite being way more sympathetic than the male leads, and while I rooted for them I didn't dislike the drama because they lost out. I felt like the drama was more meaningful by writing good secondary characters and letting the central love story stand on its own merits. The problem with KF is the love story between Guan Jun and Da Hua has no depth or sizzle. She liked him since they were kids, he never once noticed her as a woman until she left, then he suddenly realized he loved her romantically. That's it. What I can't stand about Guan Jun's attitude towards Terry is that Terry did nothing wrong to him. If Terry did anything wrong, it was changing Da Hua's life even if she willingly accepted the contract. But without Terry, Guan Jun couldn't pay off the debt and they would have lost the family store. How could he judge Terry? Could he have stepped up? No, so his antagonism feels rooted in a feeling of insecurity and helplessness, but one of his own making since he's hasn't tried to make something of himself before. Redeeming Guan Jun's character is fine, but it cannot be at the expense of making Terry bad. That is a cheap shot and I adore Terry too much to watch him suffer this ignominious fate. I did like episode 12, but the inkling that something terrible is brewing makes me unable to appreciate the cute Terry-Da Hua moments on its merits. I like that the truth is out with Jin Mom, but this episode wasted too much time on her birthday and other secondary characters. I hope the story shifts back to Sheng Da and whatever Kai Le and Johnson have up their respective sleeves. Perhaps a joint enemy will bring Da Hua and Terry naturally even closer and we'll see if the writers will let them continue to interact naturally.