I really went back-and-forth all of last week trying to decide what to do with Jang Ok Jung, Live in Love. Continuing watching and recapping? Just watching and no recapping? Or stopping altogether. Normally when a drama tonally and narrative collapses so thoroughly and takes with it everything great I loved, the easy decision is to bid farewell. Save some time and perhaps retain some of the earlier goodwill. But a few considerations with JOJ make bailing hard – I love Kim Tae Hee here and want to see her through to the end both as a support and to witness if she keeps bringing it, Jae Hee showed up so late and I'm mildly curious how he fares in this sageuk as well as how his character gets integrated (if ever) into the main storyline, and Yoo Ah In has publicly stated that his character's behavior in being all love-focused and not ruling-driven has made him unable to relate or act him out anymore, and anyone with the cojones to speakth the truth gets kudo points from me. Normally I'd throw in awesome ahjusshi Song Dong Il who plays Jang Hyun, because he was hella awesome in the first part of the drama, when he lost daughter Hong Joo and then slowly plotted his revenge on Minister Min. But his character has been marginalized and from the looks of the preview, his presence will now be plotting openly against Minister Min and Queen In Hyun.
So while JOJ has been quiet with the spoilers and preview all week, my heart and mind waged a chess match that was pretty much decided for me when I watched the just released video preview for episode 15. I think I'm out. For good, watching and recapping. It was a genuine pleasure to fall in love with this unexpected gem that everyone (including myself) thought would be a hot mess. The first 8 episodes was electrifying in its surprising narrative cohesiveness and compelling romantic sageuk storytelling, building a love story step by step within the logical and stake-filled historical confines of the Joseon ruling world of politics and power. It was equal parts juicy love story, equal parts what-if historical flipboard. I loved the acting, story, and directing without reservation. After the drama took an abrupt turn for the makjang starting slowing in episode 9 and ramping up like a runaway train since then, the writing has downward spiraled into a mess of poorly thought out scheming and often inserted interludes of lovey dovey scenes between the OTP that actually worked to turn me off their formerly heady romance. Seeing in the preview for episode 15 that everything will continue down the path of Palace catfight and political cockfights, I'll watch 15 but all signs point to my calling it a day with this drama.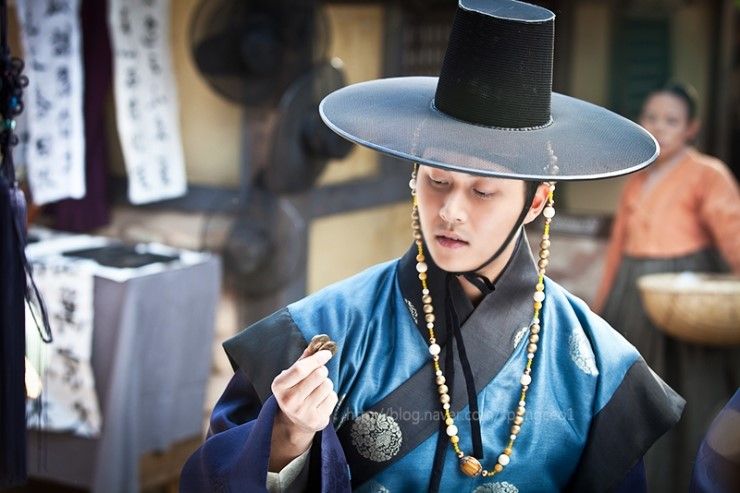 Written preview for episode 15:
Dowager Queen Kim calls Ok Jung to see her and tells Palace rules require that if she bears a child it must be raised by the Queen. She asks that Ok Jung hand her child to Queen In Hyun to raise. On the other hand, Ok Jung calls Jang Hyun into the Palace to help her……….
Preview for episode 15: