A nostalgic walk down memory lane is oh so sweet and I've found myself revisiting dramas when the mood calls for it. As a viewer I get pretty attached to some dramas so its no wonder that the cast and crew who actually live and breath making a drama can form lasting friendships at times. As King Flower readies for its finale this Sunday, my man Chris Wu has been laying low since filming wrapped two weeks ago and then suddenly he popped up in my Ady An news feed and made me squee so hard I probably shattered a glass somewhere. Ady is currently in Yilan in the Eastern side of Taiwan (Chris was actually there quite often for King Flower since a few of their location shoots took place there as well) filming her upcoming GTV TW-drama with Mike He tentatively called Upper Class Crass Girl, which I'm sure it'll get a more logical sounding English title soon. This week she got some familiar faces visiting her on set for a day – a bunch of cast and crew from her mega-hit TW-drama Autumn's Concerto.
Famed director Chen Weiling led Chris and some other crew members down to Yilan to surprise Ady and she was so happy to see them. A bunch of pictures of them goofing off have been posted on various weibo pages and it's not surprising to see them so comfortably ridiculous with each other. I remember watching BTS videos from AC and it was a riot of happiness and laughter filming despite how somber the storyline was at times. Sadly Vanness Wu wasn't there since he's busy as all out promoting his new album which will drop next week. Director Chen is a Golden Bell award winning director and for those of you who don't know what she looks like, she's the tiny little thing in the stripped boat shirt and khaki pants with the short bob. I think technique-wise Director Winnie is the top of the totem pole but visual beauty no one can beat Director Chen. She has this romanticism about her work that is unrivaled anywhere, a romanticism that comes with a feeling of wistful melancholy. Check out the cute pictures from the set visit and then watch two of my favorite Chris and Ady scenes from the drama to commemorate some AC love.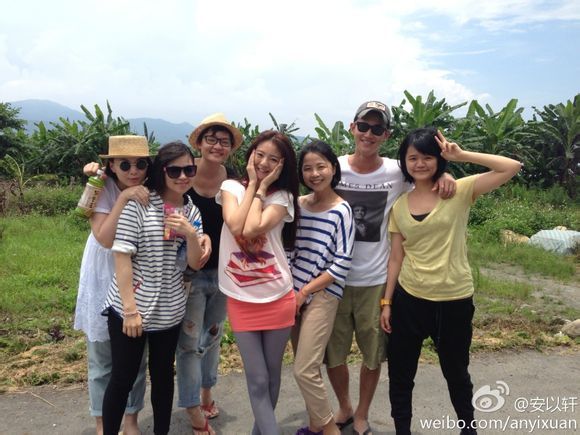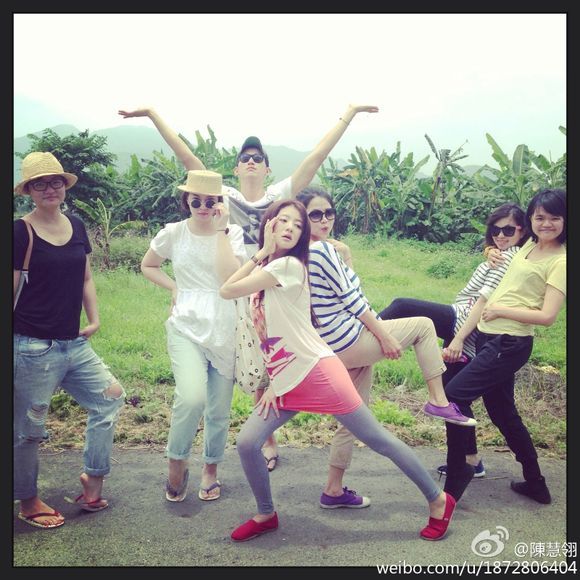 Autumn's Concerto – Mu Cheng and Tuo Ye's first meeting:
http://www.youtube.com/watch?v=ZZb5cZh33uc
He's a street thug, she's a girl who sells lunch boxes. They are perfect for each other, and totally not meant to be. I swear if Chris had played Lin Guan Jun in KF it would have been a totally different drama. James Wen is just not right for that type of role. At all.
Autumn's Concerto – Tuo Ye's confession to Mu Cheng:
Tuo Ye:
Six years ago, you saved me at the bookstore. And gave me this lucky "one more bottle" cap. I felt so lucky that day, because I met you. From when I accepted this cap, I decided that no matter where you went, I would follow you there. You are the girl I want, from then until now, I've kept this bottle cap on me. When I think of you, I will take it out to look at. Sometimes I think no matter when you will finally look at me sincerely, I will always be here waiting for you. I know you've always known but don't want to change our relationship. I also thought I could keep waiting forever, but just then I discovered that I don't want to let your hand go again. I don't want to see you sad, I don't want to see you crying. Please don't tell me you can take care of yourself. That is lying to yourself. And don't tell me to stop loving you, I don't know how to give up. Don't ask me why I like you, because I will only keep on loving you the way I've always loved you. Mu Cheng, please let me be the person you takes care of and protects you and Xiao Le. Okay?