Just about everything and everyone involved in the upcoming TW-drama Just You garners a positive vibe from me. Aaron Yan has been a leading man a few times already but it was with his last drama Alice in Wonder City that I saw a vast improvement from him in range and technique. I had issues with the writing and his leading lady in that drama, otherwise I was really enjoying his performance and would have watched until the end for him. This is Puff Guo's first leading lady role, but I think she's earned the right after first playing a supporting part in the daily Inborn Pair, and then as the antagonist in Miss Rose, not to mention a few movie roles in between as well. Both of them have paid their dues and worked their way up to leading roles so that makes it easy for me to root for them, rather than annoyed that completely talentless hacks like Da Yuan or Do Hua Mei can suddenly be leading ladies for doing nothing other than starring in a drama bankrolled by their agency.
I also quite like the low stakes concept of this rom-com set up – he's an overly sensitive prickly cold type that is dealing with some childhood disappointments and grew up to erect thick barriers around himself, she's the high-energy warm and friendly hard working type that just wants to live her life with purpose and joy. On paper this sounds like the typical rich cold chaebol and plucky Candy type, but for some reason Puff and Aaron make their characters feel more intriguing beyond the stereotypes. I love that they will be cohabiting and working together, that he may be her boss and landlord but she seems to have the upper hand in manipulating him and is unafraid of standing up to him. But mostly what I like the most is the youthful playful vibe, with Xiao Gui's peppy single "The Cat in the Village" as the theme song to set the mood, and in the teasers and trailers its clear the drama will focus on the little interactions between the characters to develop their love story rather than create some overarching Big Issue.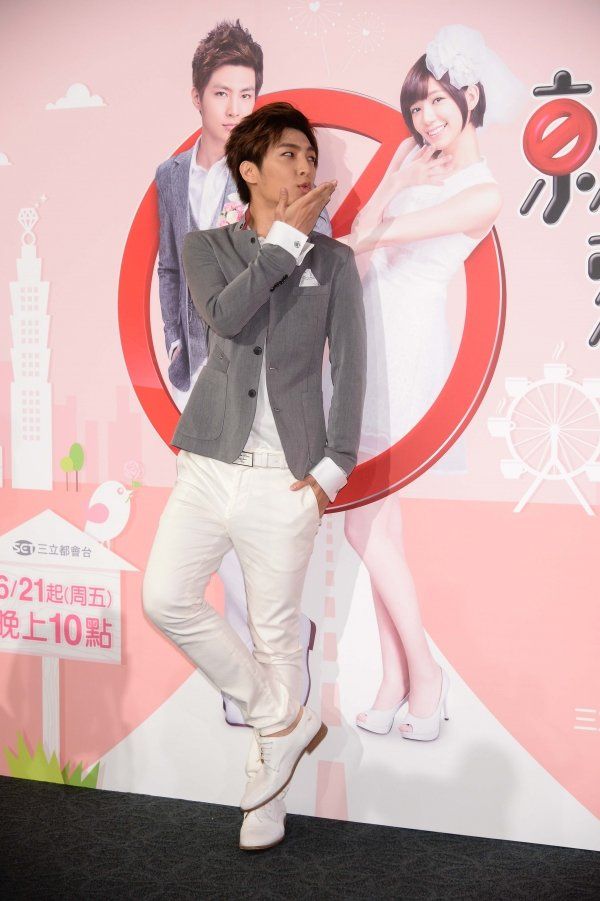 The cast attended a press conference for the drama which premieres this Friday, though Puff couldn't be there because she had a previous work engagement. Aaron paraded around with a cardboard cutout of her and he also didn't forget to shoot a kiss to poster Puff. So cute!
Third teaser for Just You:
Listen to the Theme song for Just You – Xiao Gui (Alien Huang) "The Cat in the Village":